In its short time serving the custom electronics industry, Brilliant has made a big name for itself with a Smart Home System it bills as "the only smart home control that's suitable for every home and every apartment," according to CEO and co-founder Aaron Emigh.
At CEDIA Expo Virtual, the company's name and Emigh's bold statement lived up to their billing in the eyes of CEDIA "influencer network" and media judges in this year's Tech Bites contest, where Brilliant came away victorious against several worthy competitors.
The company garnered its award during the Tech Bites program that capped day 2 of CEDIA Expo Virtual, during which Ed Wenck, CEDIA's content director, hosted a virtual happy hour that mixed the airing of each entrant's video submissions followed by brief Zoom interviews with exhibitor representatives.
In what proved to be a very well-rounded group of custom industry companies, Brilliant beat out entries by: Access Networks (A750 Wi-Fi 6 certified access point), Audinate (Dante AV-over-IP), AudioControl (The Director 2.0 amplification and DSP), Dish (Gallery by Dish Scapes wellness content), HDBaseT Alliance (3.0 Spec), Olibra (Bond Bridge Pro smart appliance control) and Savant (Smart Audio products that include automation intelligence).
Brilliant System a Big Hit with Homebuilders
"It really takes high-end professional home automation capabilities and makes it available at a price point and ease of use that make it suitable for every home and every apartment – what used to be for the 1% and makes it available to everyone," Emigh reiterated from his entry video's message when, after being announced as the Tech Bites winner, Wenck asked him about disrupting the market.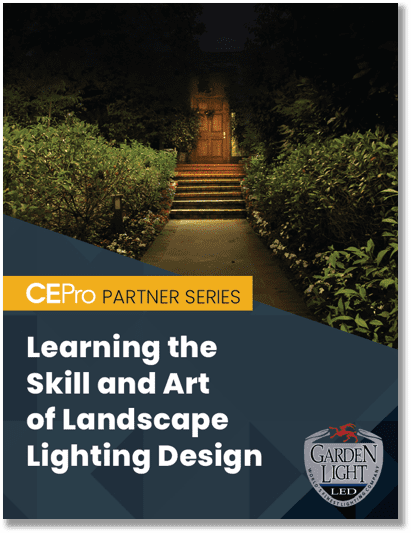 Experts recommend landscape lighting design as an entry point for integrators into the revenue opportunity of home lighting. Check out our new resource for tips and best practices. Download "
Learning the Skill and Art of Landscape Lighting Design
" today!.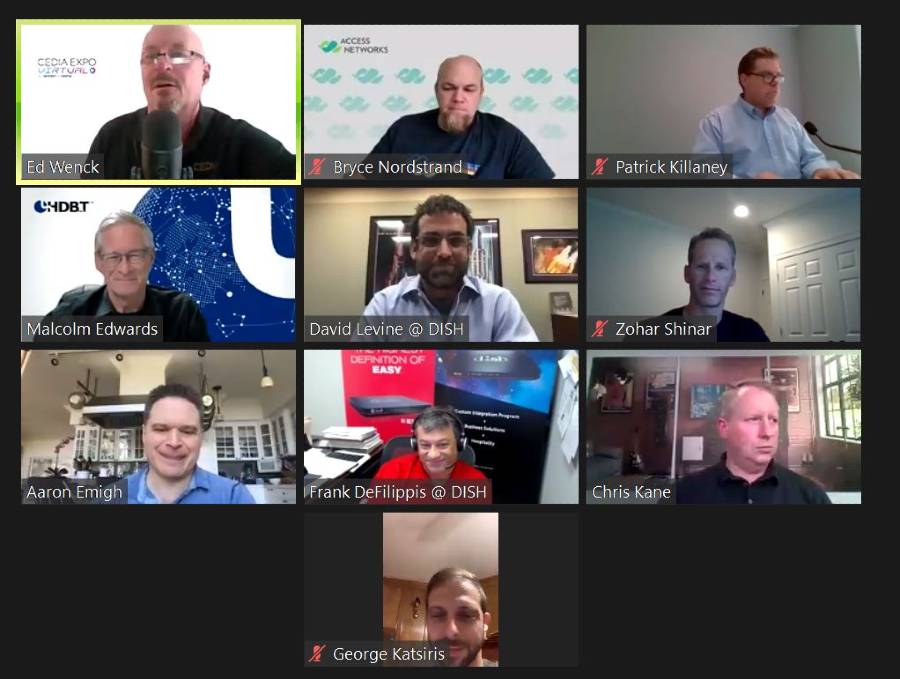 The message is not just marketing hype either. Emigh has seen a strong embrace of Brilliant's Smart Home System – which essentially builds in all the smarts and controls into a wall panel and app – not just by integrators but by homebuilders (not to mention previous honors from CE Pro).
"It was really driven home to us when we started working with builders," Emigh said of how Brilliant is impacting the smart home market.
"We expected to be part of upgrade package (like high-end amenities) and instead they – pretty much all the builders we've worked with – put us into the base configuration of every home they were building, which gave us a clear market signal that it was what they needed and showed us the market opportunity."
More Opportunities for Installations, MDU Market Users
The Brilliant platform makes installing, unifying and using smart home devices a snap, Emigh notes, and its low price point is attractive to a wider pool of prospective owners.
"Consumers are buying smart doorbells, smart speakers, smart locks, smart garage door openers, smart lights, smart climate control – smart everything. But while these products are selling in the hundreds of millions, traditional home automation systems aren't, and it's going to get worse because the market is going to inevitably be dominated by less-expensive systems," he says in the entry video.
He notes that custom integrators can still enjoy the fruits of the wider smart devices appeal because owners still need a solid control system to optimally operate things, and pros have expertise and installation capabilities to capitalize on their positioning.
With systems starting at $299 and switches from $69, Brilliant can tie everything together for whole-home and lighting controls from a touchscreen that installs like a standard light switch, so jobs are quick and easy. They also go smoothly when pro integrators install them, Emigh reports to Wenck.
"You can make a house completely smart for just a few thousand dollars," he says in the video. "Why is that good for you? With traditional systems you have an opportunity to maybe get into 1% of the houses out there; with Brilliant you can get into all of them, because even inexpensive homes can include Brilliant."
That's clearly been appealing to the sometimes tech-stingy homebuilder sector, but Emigh adds that the MDU (multi-dwelling unit) market is also benefitting. In fact, he tells Wenck that the company caters system capabilities to both segments.
"Each market has its own special needs, so we've done integration of products specifically for homebuilders; then in multifamily it's a whole new set of integrations – even a software-as-a-service offering to manage tens of thousands of units on scale," Emigh says.
Now that's Brilliant!