Meeting the ever-increasing demand for work from home (WFH) and hybrid workplace conferencing solutions, the latest Jabra Evolve2 line of products now includes the Evolve2 50, Evolve2 55 and Evolve2 65 headphone products.
As part of the development process, the communications company conducted research that found that 80% of all meetings globally are fully virtual or hybrid and Gen Z users consider their "office" to be working with a laptop in locations where they have reliable Internet connections. Those locations include co-working environments, cafes and libraries.
The new Jabra Evolve2 products the company continues, were designed to support users in those types of working environments.
"The current generation of hybrid workers are in search of comfortable, flexible, and easy to use devices for both work and music. Meanwhile, headsets are evolving from mere accessories to a business necessity for productive work," says Holger Reisinger, SVP for enterprise solutions at Jabra.
"This was why we sought to create high-quality mid-range headsets so we can meet the needs of both the business and end-user. Particularly with the foldable version, everyone will have the ability to look, sound and be professional, working from anywhere."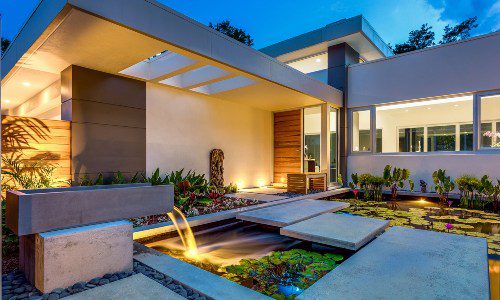 Landscape and architectural lighting create a magical and elegant ambiance for homeowners. The outdoor lighting industry has always been a phenomenal one and continues to grow in popularity. Now is the ideal time to learn more about this rapidly growing and highly profitable industry. Join our panel of esteemed lighting experts that will dive into why it's time for integrators to rethink their role in the outdoor lighting industry.
Register Now! 
Latest Jabra Evolve2 Products Combine Features, Comfort and Performance
Some of the benefits the new Jabra Evolve2 products offer users include the ability to make calls, as well as the ability to participate in conference sessions, and when users aren't at work, they can use the headphones for personal entertainment that includes streaming video and music.
Taking a closer look at the trio of new headphone products, the Evolve2 65 Flex incorporates the company's "fold-and-go design." This design utilizes a collapsable hinged headband and ergonomically friendly ear cups. The headphones ship in a soft pouch to allow users to travel to their favorite coffee shops or on longer trips across the country, and the products offers users the company's ClearVoice technologies that include beamforming microphones to maximize conferencing sessions.
Additionally, the Evolve2 65 Flex features a 360-degree busylight, a shorter hide-away boom arm and it is certified to work with Microsoft Teams, Google Meet, and Zoom.
The other two product additions to the Jabra Evolve2 product line are the Evolve2 55 and Evolve2 50.
The Evolve2 55 offers users wireless connectivity, while the Evolve2 50 incorporates standard cabled connectivity. Both products incorporate active noise cancellation (ANC), along with 28mm drivers, processing that delivers speech separation for more understandable conferencing calls, and the company's Jabra Air Comfort technology that is said to help facilitate a comfortable fit for users.
In addition, like the Jabra Evolve2 65 Flex, the Evolve2 50 and Evolve2 55 are also certified to work with Microsoft Teams, Google Meet and Zoom.
The new Jabra Evolve2 products will be available in April 2023 and the MSRPs are as follows:
Evolve2 65 Flex MSRP $329 ($389 with Wireless Charging Pad)
Evolve2 55 Stereo MSRP $269 ($319 with charging stand)
Evolve2 55 Mono MSRP $259 ($309 with charging stand)
Evolve2 50 Stereo MSRP $199
Evolve2 50 Mono MSRP $189
More news from Jabra: Hands-On: Jabra Evolve2 75 Headphones Brings Work Activities Home
If you enjoyed this article and want to receive more valuable industry content like this, click here to sign up for our digital newsletters!