The New CA-1 From Control4 is a Home Builders Dream
Give customers an introduction to smart home living, with minimal cost.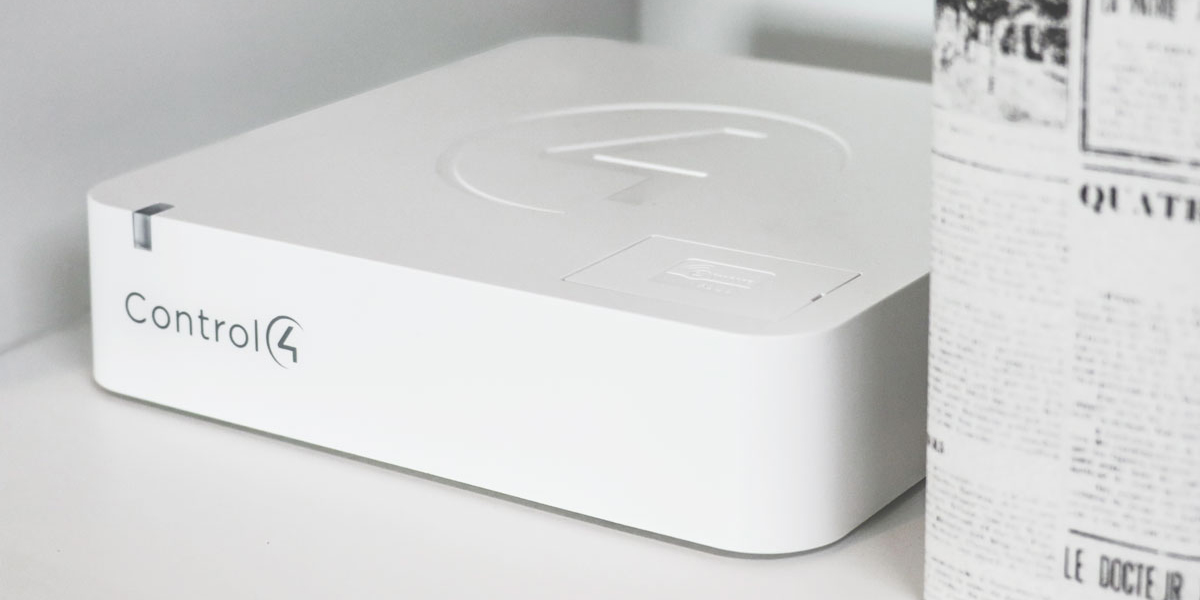 More about Control4
Control4 offers the ultimate home automation solution by making the products and systems you already have and use everyday, work together. By integrating everything from...

Control4 Company Info
March 2, 2018
Home automation is becoming more popular with consumers every year, and due to this growing trend, more home builders are forming relationships with smart home installers and providing clients with the "wow" factor of creating a high-tech dream home from the ground up.
"Demand for home automation is growing and home buyers expect smart experiences in the houses we are building," said Vincent Grabowski, Vice President of Construction from Saddletree Homes in Colorado Springs, Colorado. "But if we just add individual smart devices here and there, the homeowner experience quickly becomes disjointed or incomplete. Control4 and its new CA-1 automation controller provides a far more comprehensive solution and cohesive connected home experience – and at a price-point that fits all of our homes.
When it comes to offering smart home technology, builders want a low-cost option for their projects, especially when building several homes or multi-dwelling units. Control4 recently added the CA-1 into their controller line up and it fits perfectly with big projects and developments. The CA-1 features Ethernet, WiFi, Zigbee, and PoE–and can be installed virtually everywhere with a single CAT cable. The CA-1 can control sensors, range extenders and repeaters, outlets, dimmer switches, and outlet modules. A powerful processor gives the CA-1 the right amount of performance for home automation with the stability of the Control4 platform.
The new CA-1 controller from Control4 is a powerful way to sell simple and affordable home automation to builders, as well as to new customers who are looking to get started with home automation.
Build your business by offering the CA-1 in your area. Click here to learn more.
Control & Automation
Product Briefs: RTI Samsung Driver; Dish, American Airlines; Key Digital Software
Robotic Patio Umbrellas a New Product Category for Pro Channel
AVAD Carries Entire Line of Savant Products; Exclusive Distribution Deal
Why Sonnen Was the Busiest Booth at CEDIA Expo 2018
Lutron Announces 2018 Excellence Award Winners
View more on Control & Automation
Take Our Latest Quizzes
How Well Do You Understand Ethernet Cables and Connectors?
Quiz: Is Your Company Performance Above or Below Average?
How Much Do You Know About Cell Phone Signal Boosters?
How Efficient Is Your Service Department? Take the Quiz
5G and the Need for Cellphone Signal Boosters—Do You Know Enough?