WiSA's Big Comeback? LG Plans Big OLED Panels Meant for Wireless Atmos and DTS:X Channels
A newly formed alliance between LG Electronics and WiSA will see the global TV manufacturer incorporate Summit Wireless technologies into its 2019 products.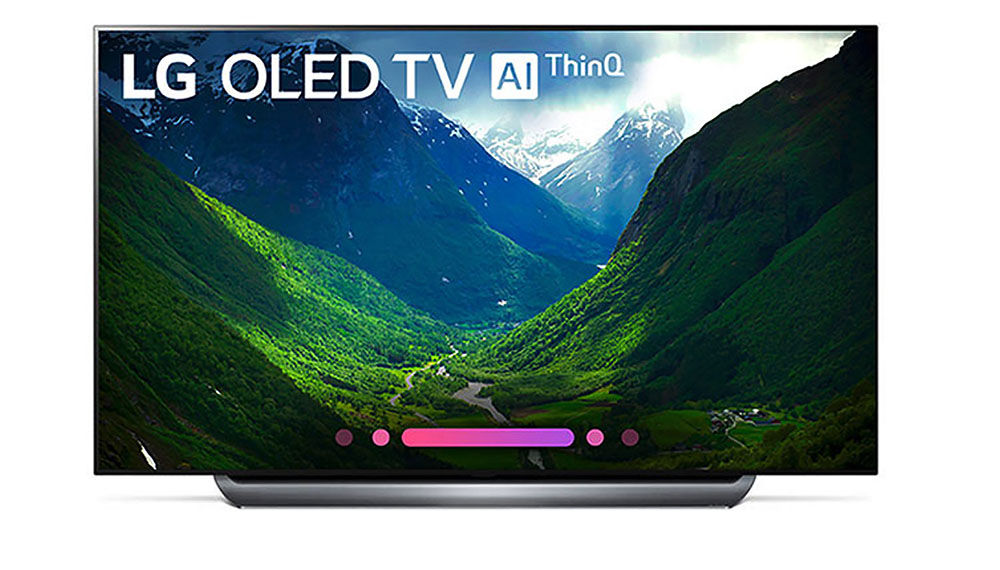 Robert Archer
·
December 11, 2018
In the past WiSA—the Wireless Speaker and Audio trade group—could have been considered a solution that was ahead of its time through its ability to deliver wireless surround-sound to multiple speakers. The tides may turn soon, however, with WiSA recently partnering with LG to leverage Summit Wireless technology for its 2019 line of OLED TVs.
As part of the newly formed alliance, LG will use WiSA Certification and Summit technology to make its flagship UHD LCD TVs and OLED screens 'WiSA Ready' and compatible with WiSA USB Transmitters and WiSA Certified speakers.
"Intelligent TVs are the centerpiece of today's next-generation home entertainment systems and audio is essential to the overall experience," states Tim Alessi, senior director, product marketing at LG Electronics.
"With WiSA Ready displays, we recognize the tremendous benefits that consumers will enjoy in taking advantage of truly immersive, wireless sound that complements all kinds of big-screen home entertainment from movies and video to games, esports, and more."
LG and WiSA Combine for Uncompressed Dolby Atmos, DTS:X
LG's 2019 WiSA Ready TVs are designed to ensure low-latency, seamless speaker synchronization and hi-fidelity sound via a range of WiSA Certified speakers from manufacturers such as Klipsch, Bang & Olufsen, Axiim, and Enclave Audio. All WiSA Ready and WiSA Certified components work together seamlessly to deliver wireless, multichannel audio capabilities.
According to the companies, consumers can expect a reliable and flawless experience, but unlike traditional audio systems, set up is simple and takes just minutes, even for 5.1 speaker setups.
The full range of Summit's WiSA technology enables up to eight channels of uncompressed 24-bit audio capable of supporting the latest audio decode formats, including the object-based Dolby Atmos and DTS:X formats for an immersive sound experience.
Summit's network performance reduces latency to a negligible 5ms that will not vary with network loading, which is up to 20 times better than standard Bluetooth and WiFi technologies.
Read Next: LG Enters Home Energy Storage Business With Two New Systems
Summit's patent-pending ADAPT algorithms for active detection, avoidance, and prioritization technology helps more than double wireless network capacity, virtually eliminating interference from surrounding wireless networks to deliver a consumer experience that WiSA believes is best-in-class.
"LG is a brand synonymous with leadership, innovation and quality, and together we are championing the WiSA industry standard, which delivers wireless, immersive hi-fidelity sound capabilities with tremendous benefits to both manufacturers and consumers worldwide," adds Brett Moyer, president and CEO of Summit Wireless Technologies.
"WiSA Ready LG TVs are an integral part of our delivering next-generation audio to a mass, global market with seamless compatibilities and ease of setup."
---
2019 State of the Industry Special Report - CE Pro Download
The custom electronics industry saw a healthy 8 percent growth rate in 2018, down slightly from the blazing 11 percent growth in 2017 but still admiringly strong. Our 2019 State of the Industry indicates that readers expect to see even more growth in 2019. Get your copy today.
---
About the Author
---
Bob is an audio enthusiast who has written about consumer electronics for various publications within Massachusetts before joining the staff of CE Pro in 2000. Bob is THX Level I certified, and he's also taken classes from the Imaging Science Foundation (ISF) and Home Acoustics Alliance (HAA). Bob also serves as the technology editor for CE Pro's sister publication Commercial Integrator. In addition, he's studied guitar and music theory at Sarrin Music Studios in Wakefield, Mass., and he also studies Kyokushin karate at 5 Dragons in Haverhill, Mass. Have a suggestion or a topic you want to read more about? Email Robert at rarcher@ehpub.com
Follow Robert on social media:
Twitter
Robert also participates in these groups:
LinkedIn · Google+
Home Theater
Product Briefs: NSC Expands; sonnen Joins Azione; ProSource adds Future Ready; Josh.ai
OneButton: Bridging Tech and Design
3 More Show-Stoppers from ISE 2019: 'Quite Revolutionary'
16-Channel Acurus Muse Processor Delivers Dolby Atmos, DTS:X
Auralex Acoustic Panels Are Eco-Friendly, Blend Into Interior Spaces
View more on Home Theater
Take Our Latest Quiz
How Well Do You Understand Ethernet Cables and Connectors?
Bose