Is This the End of High-Performance Audio at CES?
High-performance audio section of CES might have seen its last gasp in 2018 with paltry attendance at the Venetian.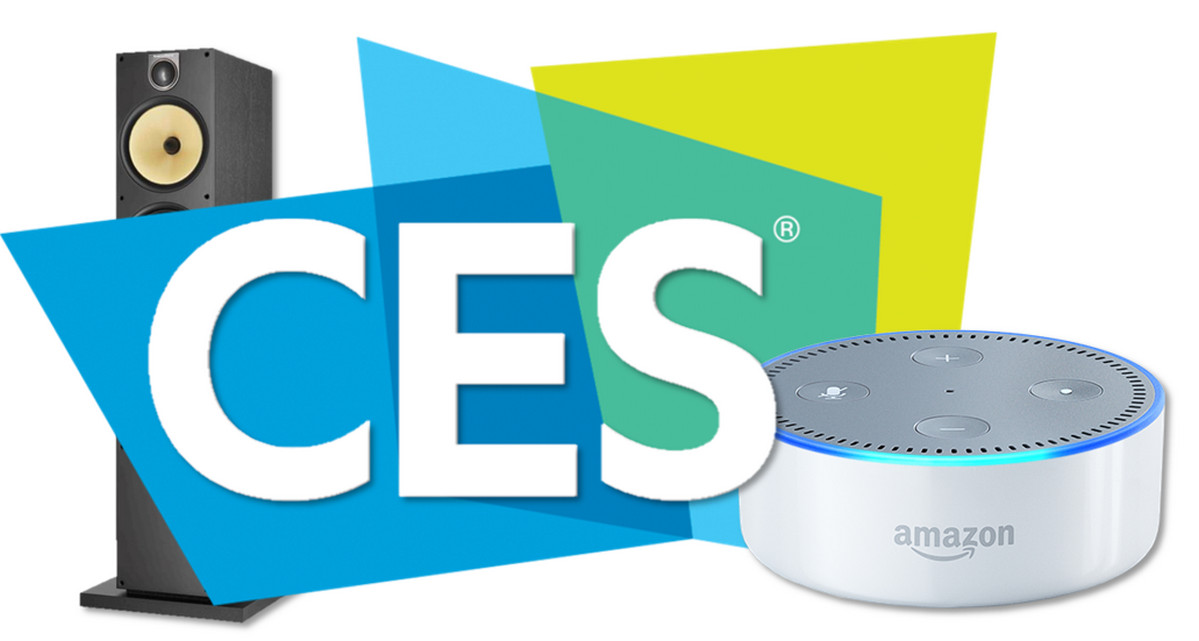 Jason Knott
·
January 12, 2018
The good news for integrators visiting the high-performance audio area at CES 2018 is that they got to spend plenty of quality time with each vendor. The bad news is that the number of high-performance audio vendors at the show has dwindled remarkably. Unfortunately, this set up a chicken-or-the-egg scenario: If the vendors don't exhibit, the integrators won't come, and if the integrators won't come, the vendors won't exhibit.
This year, the high-performance audio rooms, which are located at the Venetian Suites venue, were down to just one floor. In past years, it has been three floors plus. Many of the key players were there, including:
Lenbrook, Emotiva, Straight Wire, Onkyo, SVS, Klipsch, Paradigm, Harman, Sound United, Totem, AudioControl, and GoldenEar. Many of those companies shared space. On the video side, Elite Screens and Wolf Cinema had a presence.
Of the suites I was able to visit, only one—Lenbrook's—was filled with activity. The rest of the suites had dealers trickling in sporadically during my visit. Most of the manufacturers I spoke with mentioned, unsolicited, that they would not likely be exhibiting at CES 2019. It was a stark contrast to the hustle and bustle, elbow-to-elbow activity at the Sands Expo and Las Vegas Convention Center venues.
So What Happened?
Maybe the writing was on the wall last year at CES 2017 when two of the suites in the high-performance area were occupied by AARP and Serta Mattress. The running joke among attendees was the elderly audiophiles there could take a nap and check in on their retirement status while listening to audio.
But unfortunately, that joke might be ringing true. Audiophiles are diminishing in number as the earbud generation takes front and center.
The other circumstance that has affected the audio area is the Integrated Systems Europe (ISE) show in Amsterdam. That show comes up just one month later in early February. Most of the European distributors are now opting to meet with their manufacturer partners at that event, according to several vendors. One told me that in previous years he had 22 international distributors at CES, from Australia to Latin America to Europe and the Far East. This year, he said only his distributors from Mexico, Russia and Australia showed up.
The international attendance is also being hampered by the rise of the Munich Audio Show. At the consumer level, that end-user event is where the vendors are meeting their high-end audiophile clients these days.
For the U.S. dealers, cost has become a factor. Hotel room rates in Las Vegas during CES have risen astronomically. In some cases, hotels within walking distance run $800 per night during the show. The other factor is that integrators are busy, and breaking away from their businesses for even a few days is more difficult than ever right now.
"This is the end of high-performance audio at CES," said one exhibitor bluntly.
---
2019 State of the Industry Special Report - CE Pro Download
The custom electronics industry saw a healthy 8 percent growth rate in 2018, down slightly from the blazing 11 percent growth in 2017 but still admiringly strong. Our 2019 State of the Industry indicates that readers expect to see even more growth in 2019. Get your copy today.
---
About the Author
---
Jason has covered low-voltage electronics as an editor since 1990. He joined EH Publishing in 2000, and before that served as publisher and editor of Security Sales, a leading magazine for the security industry. He served as chairman of the Security Industry Association's Education Committee from 2000-2004 and sat on the board of that association from 1998-2002. He is also a former board member of the Alarm Industry Research and Educational Foundation. He is currently a member of the CEDIA Education Action Team for Electronic Systems Business. Jason graduated from the University of Southern California. Have a suggestion or a topic you want to read more about? Email Jason at jknott@ehpub.com
Follow Jason on social media:

Jason also participates in these groups:
LinkedIn · Google+
Speakers
3 More Show-Stoppers from ISE 2019: 'Quite Revolutionary'
Product Briefs: Josh.ai Integrates with Savant;Dow Electronics; Elite Anniversary; Crestron Security
16-Channel Acurus Muse Processor Delivers Dolby Atmos, DTS:X
15-Zone Wireless Audio System Too Much for DIY
Genelec Loudspeaker Features Finnish Design, Auto-Calibration Software
View more on Speakers
Take Our Latest Quiz
How Well Do You Understand Ethernet Cables and Connectors?
Bose