Best Ever Recruitment Video for Home-Tech Integrators?
SAV Inc. knows how to get potential employees excited about home automation in this recruitment video.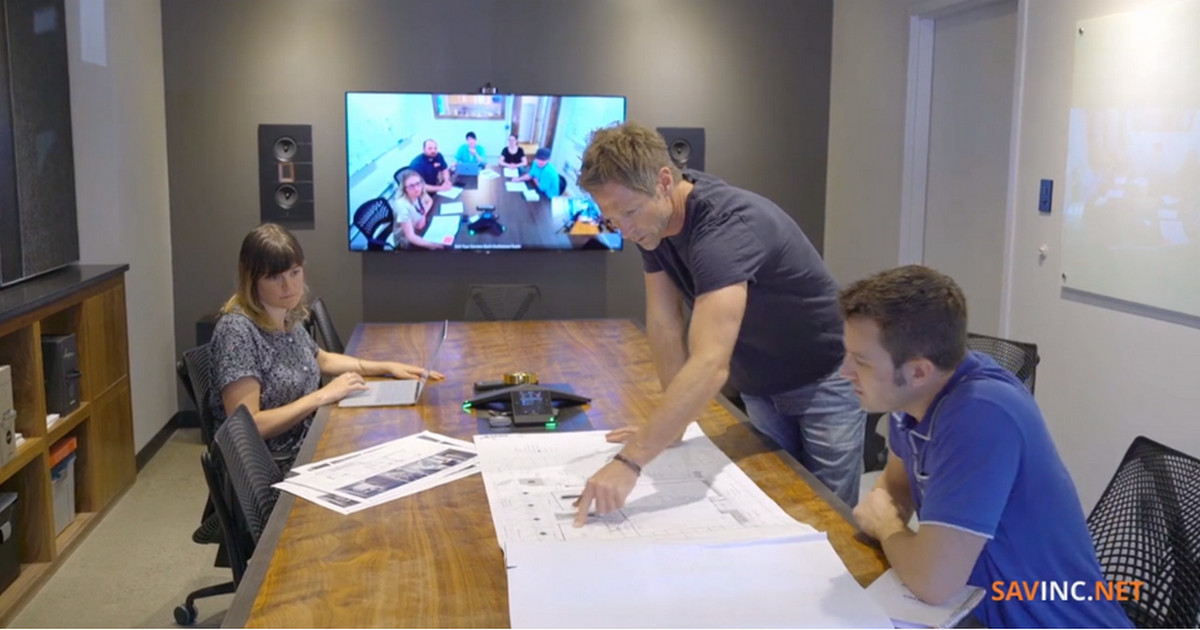 Julie Jacobson
·
June 20, 2018
Home automation is an exciting industry, but you wouldn't know it judging by the help-wanted ads out there. They're downright boring ("Why Do So Many Integrator Job Recruitment Ads Stink?").
The especially sad thing is that we are in the A/V business, and you don't see a whole lot of multimedia in recruitment ads from our industry.
That's why this recruiting video by SAV Digital Environments, a CEDIA integrator with offices in Montana and Wyoming, is so refreshing.
Posting on Linkedin, the company writes, "When you get a lot of great footage that wouldn't all fit within one 30 sec video, why not make a second video
"
And something else you don't always see from integators: "Careers" on the main navigation bar of the SAV Website. Considering hiring is typically the number-one challenge facing integrators today, it makes a whole lot of sense to let the world know you're looking for talent.
More from the SAV "Careers" page:
At SAV Digital Environments, we not only value creativity and embrace diversity, but we work hard and play hard. We love coming to work in the morning and are passionate about what we do. Open communication is a key ingredient to our success, while our competitive atmosphere fosters personal growth and learning.

From impromptu pizza parties and happy hours to our annual holiday party and summer picnic, we love what we do and love getting rewarded for it. SAV offers competitive salaries, paid time off (PTO), powder day, tech sales, an employee wellness program, health benefits, 401k, welcome package, Verizon bill employee discount and more.
---
7 Clever Ways to Hide Home Technology - CE Pro Download
Most technology products are not that visually appealing. Black boxes and tangled wires do not add to the character of a high-end smart home project. Luckily, our integrator readers have a number of clever solutions so these components don't have to be visible in your next project.
---
About the Author
---
Julie Jacobson, recipient of the 2014 CEA TechHome Leadership Award, is co-founder of EH Publishing, producer of CE Pro, Electronic House, Commercial Integrator, Security Sales and other leading technology publications. She currently spends most of her time writing for CE Pro in the areas of home automation, security, networked A/V and the business of home systems integration. Julie majored in Economics at the University of Michigan, spent a year abroad at Cambridge University, earned an MBA from the University of Texas at Austin, and has never taken a journalism class in her life. She's a washed-up Ultimate Frisbee player currently residing in Carlsbad, Calif. Email Julie at jjacobson@ehpub.com
Follow Julie on social media:
Twitter · LinkedIn · Google+
Julie also participates in these groups:
LinkedIn · Google+
Business
Are Integrators Ready to be 'Energy Automation Contractors'?
AV Job Finder Facebook Group Makes Posting & Finding Jobs Easier Than Ever
People & Places: Seura Names Vintzel; CTA Hall of Fame; New DSA Members; WiSA adds Members
ProjX360 Releases QuickBooks Integration, Previews Inventory Management Software
7 Evolving Trends for Upscale Brands in 2019: Luxury Institute Report
View more on Business
Take Our Latest Quizzes
How Well Do You Understand Ethernet Cables and Connectors?
Quiz: Is Your Company Performance Above or Below Average?
How Much Do You Know About Cell Phone Signal Boosters?
How Efficient Is Your Service Department? Take the Quiz
5G and the Need for Cellphone Signal Boosters—Do You Know Enough?