11 4K TVs and Projectors NFL Fans Will Love
The latest 4K TV and video solutions from Sony, Samsung, LG, Vizio, and more all meet the install requirements of just about every home installation situation and are perfect for passionate NFL fans looking for the perfect setup.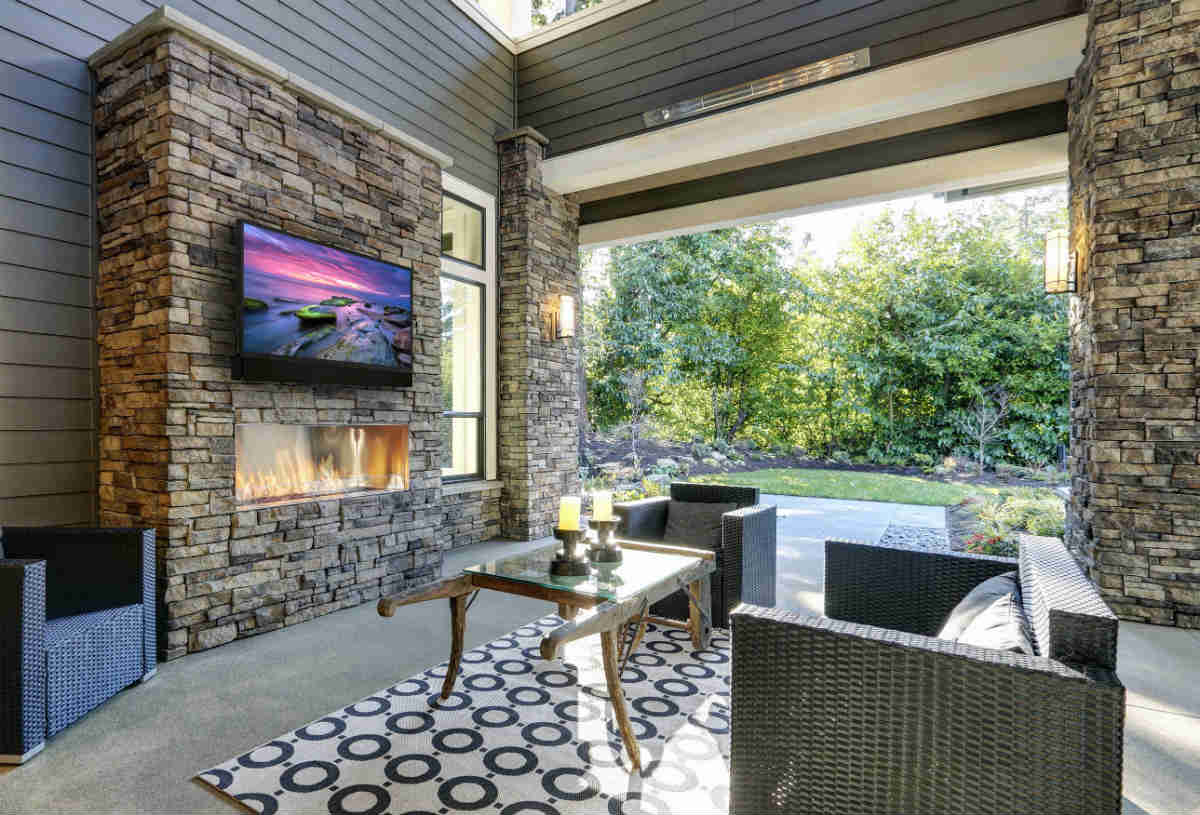 Robert Archer
·
September 21, 2018
With the NFL season now underway, it's the perfect time to brush up on some of the best UltraHD/4K TVs available to consumers and integrators alike.
The 2018 consumer product market offers homeowners a wealth of 4K TV choices at an array of price points.
Today's market almost universally provides compatibility with advanced technologies such as high dynamic range (HDR) and to a lesser extent wide color gamuts that deliver images capable of rivaling a post-production facility.
The diversity of products that are available to consumers is arguably the most interesting aspect that's helping to drive UltraHD/4K's popularity.
4K TVs and Projectors Are Better & More Affordable Than Ever
With the 4K format continuing to gain acceptance, video manufacturers are responding to the public's appetite for UltraHD/4K by adopting technologies from the commercial video market.
Utilizing commercial products and technologies like microLED video wall products, homeowners now have the ability to watch state-of-the-art video systems that are as big, bright, and vivid as their budgets allow.
The use of solid-state laser light engines in projectors is also giving a quality boost to home theater setups.
Related: Exploring 4K—Does Color Trump Resolution?
Homeowners willing to make the upfront investment into a laser-based projector will benefit from the technology's ability to run as long as 20,000 hours, at brightness levels that allow for installation in rooms containing ambient light.
In many cases, laser-based projectors are able to reproduce wide color gamuts compatible with standards such as the digital cinema DCI-P3 format, a definite boon for sports fans.
Not to be overlooked, traditional 4K TVs are also better than ever.
Manufacturers have improved the performance of their respective panel technologies to help modern era TVs produce deeper blacks, higher contrast ratios, and brighter screens.
Check out the accompanying slideshow to see some new 4K TV solutions from Digital Projection, Epson, Hisense, JVC, LG, Opus Brilliance, Samsung, Seura, Sony, SunBriteTV, and Vizio.
About the Author
---
Bob is an audio enthusiast who has written about consumer electronics for various publications within Massachusetts before joining the staff of CE Pro in 2000. Bob is THX Level I certified, and he's also taken classes from the Imaging Science Foundation (ISF) and Home Acoustics Alliance (HAA). Bob also serves as the technology editor for CE Pro's sister publication Commercial Integrator. In addition, he's studied guitar and music theory at Sarrin Music Studios in Wakefield, Mass., and he also studies Kyokushin karate at 5 Dragons in Haverhill, Mass. Have a suggestion or a topic you want to read more about? Email Robert at rarcher@ehpub.com
Follow Robert on social media:
Twitter
Robert also participates in these groups:
LinkedIn · Google+
Home Theater
Vizio to Pay $17M in 'Spying' Class-Action Lawsuit Decision
Where's the Gear? 16 Electronics Components that Hide in the Home
Product Briefs: Pioneer adds MQA; WiSAR, Axiim; Lutron Redesigns MyLutron; Roku Pricing
$1,495 Parasound Halo P6 Preamplifier and DAC Debuts at Rocky Mountain Audio Fest
TruAudio Select Series S63 Fools the Ears
View more on Home Theater
Take Our Latest Quizzes
How Well Do You Understand Ethernet Cables and Connectors?
Quiz: Is Your Company Performance Above or Below Average?
How Much Do You Know About Cell Phone Signal Boosters?
How Efficient Is Your Service Department? Take the Quiz
5G and the Need for Cellphone Signal Boosters—Do You Know Enough?