10 High-Performance Outdoor Audio Solutions
Not all outdoor A/V components are inferior to their indoor counterparts, and these 10 products are worth considering.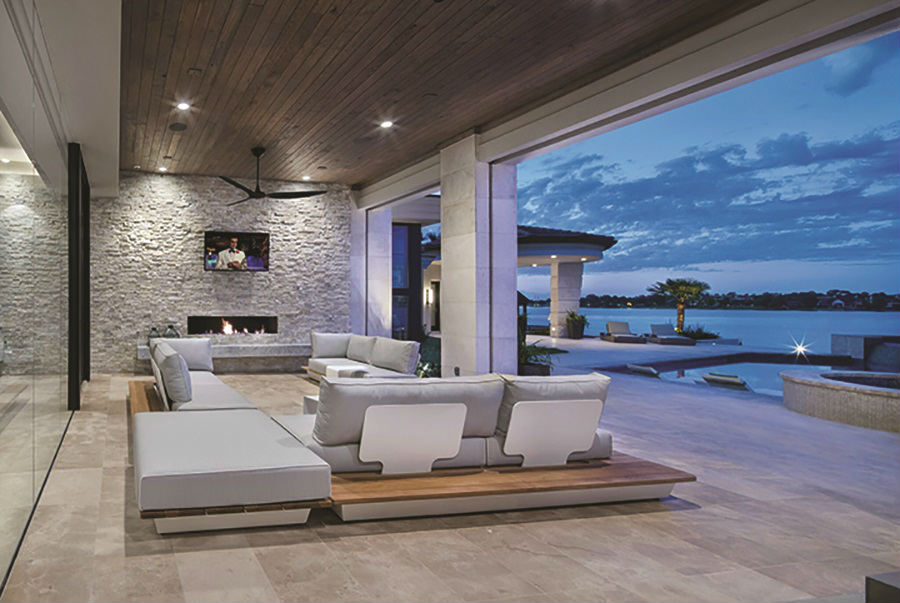 April 19, 2018
The warmer weather is coming, and with it comes the outdoor A/V rush as customers want to improve their setups before the season officially starts. CE Pro already covered a number of outdoor video components to consider for your upcoming installations, so we figured it would be prudent to also keep integrators up to date on the latest and greatest outdoor audio options.
While there are many types of outdoor audio systems available, discreet audio solutions, amplifiers, and landscape-friendly speaker packages are among the key components for outdoor success. Those products give integrators flexibility when working on installations, and still produce similar results (think 70-volt/100-volt transformer-based designs) to their indoor cousins. It is not accidental that there are several seasoned indoor-focused companies that have made headway in the outdoor environment. As discussed in CE Pro's outdoor video article, there has been an influx of traditional A/V companies entering the outdoor A/V space in recent years.
Take a look at the accompanying slideshow and consider these 10 audio products for your next outdoor A/V project.
To download the full 2018 "Outdoor Technology Special Report" featuring exclusive research, products, and projects, click here!
---
Secure Your Free Pass to CEDIA EXPO 2019
Register before Sept. 2 to gain free access to the opening keynote, product training & education series as well as the show floor including Innovation Alley and much more. Don't miss your chance. Sign up today.
---