It shouldn't be surprising that many small businesses are turning to home technology specialists to help outfit their commercial spaces with AV solutions. This shift in the industry has created its own market — called "resimercial" — where residential installers can use their AV expertise to break into and serve the lighter side of commercial AV integration.
Between display mounts, connectivity, digital signage, and even that ever-present need to stay connected with secure network technology, there are a lot of pieces that need to go together to make a business run smoothly.
However, the success of these installs will require understanding and building a system fit for the unknown end-user and meeting the needs of this market. By relying on their skillset and leaning on manufacturers for design and support, residential installers can create a strong resimercial business.
What is Resimercial and How Did it Develop?
Resimercial describes the convergence of technologies that are being deployed in residential and lighter commercials spaces. Residential installers working on the commercial side of AV is the product of the residential AV evolution as home technology has become increasingly sophisticated and more robust.
AV racks, once only found in commercial, have been going into homes for years. Now it's not uncommon to find technology that had previously been reserved for conference rooms in the home. There are more displays — even video walls and motorized screens — cameras, and zones of audio all found in the home. All this is supported by a connectivity and networking infrastructure that is just as secure and heavy duty as some commercial projects.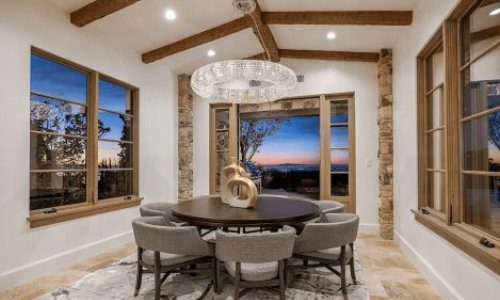 As a custom integrator, lighting is in demand. Effective communication, education and showcasing the value proposition of LED light fixtures in conjunction with integrative control systems are the keys to overcoming challenges and closing sales in this specialized market. Join us as we discuss the future of digital lighting and control with David Warfel from Light Can Help You and Patrick Laidlaw and Mark Moody from AiSPIRE.
Register Now! 
[relaCurrent Resimercial Technology Trendsted]
Additionally, installers have come to realize how working resimercial is a great way for the installer to insulate its business in the fluctuating residential market. While the pandemic led to increased demand for residential installations, the return to offices, dining out, and travel has spurred growth in the commercial and light commercial sectors.
Small businesses are enhancing their services with AV solutions, such as videoconferencing capabilities and improved audiovisual systems for bars and restaurants. These projects offer installers an opportunity to strengthen their businesses. In response, many dealers have added dedicated commercial sales design and installation teams to their operations.
This has all paved the way for a strengthening resimercial market and is a trend reflected in the upcoming launch and co-location of the Commercial Integrator Expo at the 2023 CEDIA Expo.
How Does Commercial AV Differ from Residential AV?
In residential AV, a great install is the result of the installer asking the right questions. These questions give them information about the homeowner's lifestyle and desires so they can build and achieve a system that works as the homeowner expected.
For example, in a lighting control installation where human-centric lighting is the goal, installers learn when they wake up, get home from work, and go to sleep. They might augment those with on-demand scenes such as for lowering the lights to watch movies or brightening them to create a well-lit, energized environment that's perfect for workouts or late work nights.
When the system is for a business conference room, a brewery, or a coffee shop, there's no way to know the end-user, and therein lies the challenge of resimercial for many installers.
The system has to be very reliable, simple, and designed from a solutions standpoint so that anybody can use it, whether that's a bartender running a 1×5 video wall or an employee of a small business launching a meeting — all who might change as often as every half hour. This shift from highly customized residential installations to more standardized resimercial systems may necessitate additional support, such as design tools or pre-specification work.
Leaning on Vendors to Solve for the Unknown End-User in Resimercial
Though the thought of having to design a system for someone you've never even met may sound daunting, residential installers possess a wide breadth and depth of knowledge that serves just as well in creating home theaters as they do an audio and video setup for a bar or a videoconferencing suite for a small business.
Meanwhile, vendors can be counted on to kit out a solution perfect for any size space, which can be presented to the customer and remove any guesswork from the process.
Let's stick to the example of videoconferencing. The residential installer has been building executive home offices that provide the best office experience with high quality video and audio products. Taking what they've learned from this and then leaning on the vendor, they can design a meeting space that can accommodate a variety of in-person to remote attendee ratios.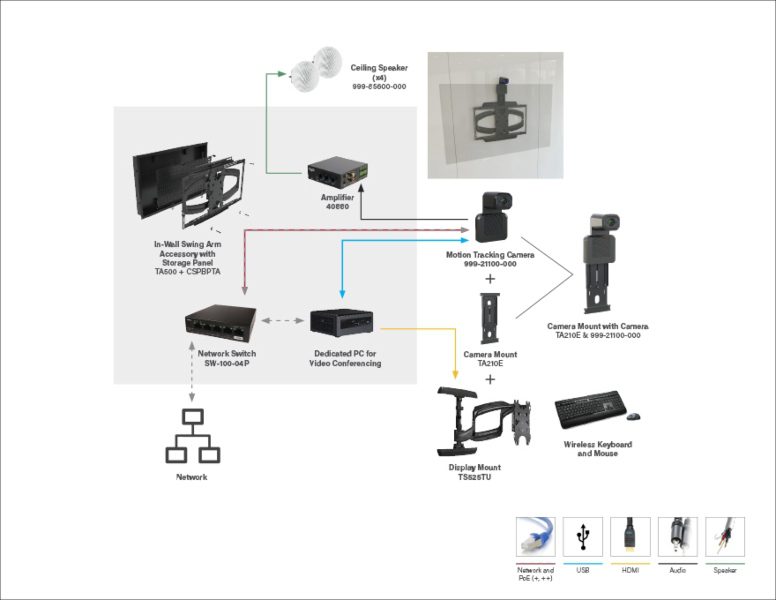 This means using technology that approximates the 1:1 experience of remote conferencing, which might include ePTZ cameras built for meeting equity, meeting tables and flat panel systems with storage for video devices and connectivity, IP-controlled power products, and small but more robust network switches that are capable of handling the high-bandwidth connections for video conferencing.
Installers can further streamline their resimercial projects and strengthen their confidence and project success by utilizing vendor tools. Tools like Legrand | AV's Design Tool facilitate the planning of equipment placement in racks, while mount selection and configuration tools aid in configuring multi-display setups.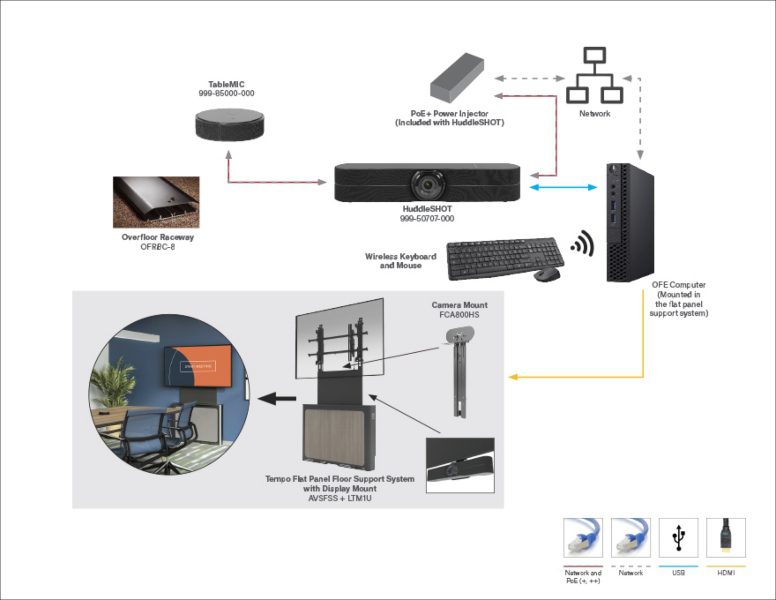 Vendor tools can also save time spent searching for components and assist in meeting additional requirements such as ADA compliance or network security protocols.
Resimercial is Great for Business
The resimercial market presents a unique opportunity for residential installers to diversify and expand their businesses. By capitalizing on their expertise, collaborating with manufacturers, and utilizing innovative tools, installers can thrive in this evolving landscape, meeting the AV needs of small businesses and enhancing the overall customer experience.
Resources:
Application Diagrams for Top Conferencing Spaces: From mobile camera carts to large boardrooms with complete video coverage, we're here to help you create the ideal setup for seamless collaboration. Our solutions engineering team put together 11 of the top conferencing and meeting space diagrams. Explore now and feel free to use them to get the conversation going on your next project. https://www.legrandav.com/resources/diagrams/conferencing_spaces_collection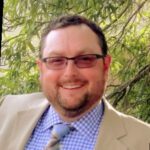 Tim Stevens serves as territory sales manager for Legrand | AV, leading global provider of innovative AV solutions sold under the Chief, Da-Lite, Luxul, Middle Atlantic, On-Q, SANUS, and Vaddio brands. Legrand | AV provides the foundation for amazing AV experiences through innovative solutions and exceptional service that solve integrators' AV technology challenges. He can be reached at timothy.stevens@legrand.com.
If you enjoyed this article and want to receive more valuable industry content like this, click here to sign up for our digital newsletters!