Legrand just laid out its game plan for CEDIA Expo 2023, and there's a lot to cover. However, given the show's heavier than usual emphasis on lighting this year, I think it's worth taking a special look at what Legrand's Vantage brand has planned. Perhaps sensing that latent hunger in the industry for lighting was what caused Vantage to present the LHUMAN "Experience Room" for attendees at CEDIA Expo 2023 September 7-9 in Denver, Colorado.
Full disclosure: yes, it is just a really fancy way to term a demo room. However, given the importance of visual demonstration when it comes to lighting and lighting control (especially human-centric lighting in the case of Vantage's LHUMAN system), I think the Experience Room is something worth getting excited over.
For attendees to booth 1506, Legrand will be giving a close look at the latest updates to the Vantage LHUMAN human-centric lighting control platform, its lighting fixture alliance, and Legrand Shading Systems' motorized shading and accessories. Readers might recognize LHUMAN either from tours around the Legrand booth in years past or through CE Pro's coverage of the system, however, what's new this year is the company's inclusion of a smart profiling feature dubbed KolorTune.
As described by Legrand, KolorTune is a library of pre-tested tunable light fixtures from the company's lighting fixture manufacturers (part of Vantage's Lighting Fixture Alliance) that can run a litany of color-tuned scenes pre-made by lighting design professionals.
This, Legrand notes, makes designing and setting up an impactful lighting system that much simpler for the installer. Theoretically, using Vantage's Design Center software, all installers need to do is select the chosen fixture, and the Design Center will provide the defined fixture control details and color temperature mapping for the lighting fixture.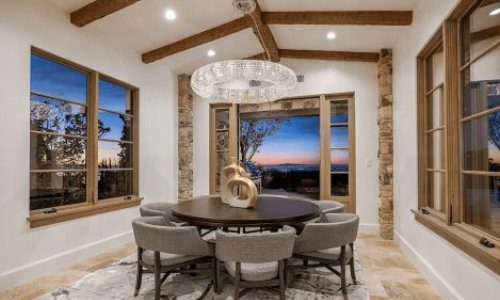 As a custom integrator, lighting is in demand. Effective communication, education and showcasing the value proposition of LED light fixtures in conjunction with integrative control systems are the keys to overcoming challenges and closing sales in this specialized market. Join us as we discuss the future of digital lighting and control with David Warfel from Light Can Help You and Patrick Laidlaw and Mark Moody from AiSPIRE.
Register Now! 
This also allows the Vantage control processor to dial in what Legrand considers to be the perfect settings for the light every time. Designers can also mix and match tunable fixtures in the room with the assurance that values will match from fixture to fixture for cohesive room lighting; and it supports 0-10V, DMX, and DALI control protocols.
Legrand has stated that attendees to the show will get a chance to see this feature in action using fixtures from AiSPiRE/WAC, DMF Lighting, DiodeLED/Lucetta from Elemental LED, LF Illumination, Noº 8 Lighting, PureEdge Lighting, and Proluxe by American Lighting.
In addition to being part of the Vantage LHUMAN demonstration in the Experience Room, the latest shading solutions from Legrand will be on display.
Richard Laliberty, Product Marketing Manager, Shading and Vantage Residential Controls, Legrand North America says, "This year at CEDIA our Experience Room will immerse installers in a dedicated space to see how HCL can be easily brought to life with Vantage's LHUMAN solution working together with the expansive portfolio of lighting fixtures from our partners, in addition to Legrand's motorized shading solutions."
CEDIA Expo 2023 will also feature multiple manufacturer-run education sessions from Legrand, including "Embracing Digital Lighting and Controls" on Thursday, Sept. 7 from 2:30 p.m. to 3:30 p.m. and Friday, Sept. 8 from 12 p.m. to 1 p.m. in room 110/112.
Led by Vantage's Product Manager Aaron Severtson, the session will explore the growth of digitally controlled lighting in the architectural space, answering many questions about the emerging technology and the control required to bring this dynamic lighting to life. Installers will learn different lighting technologies and valuable information for designing a control system, helping to remove any mystery from this rapidly growing sector of architectural lighting and control.
If you enjoyed this article and want to receive more valuable industry content like this, click here to sign up for our digital newsletters!