Lutron Co-CEO Mike Pessina Announces Retirement
Lutron Co-CEO Mike Pessina set to retire in March 2020 after 43 years at the company.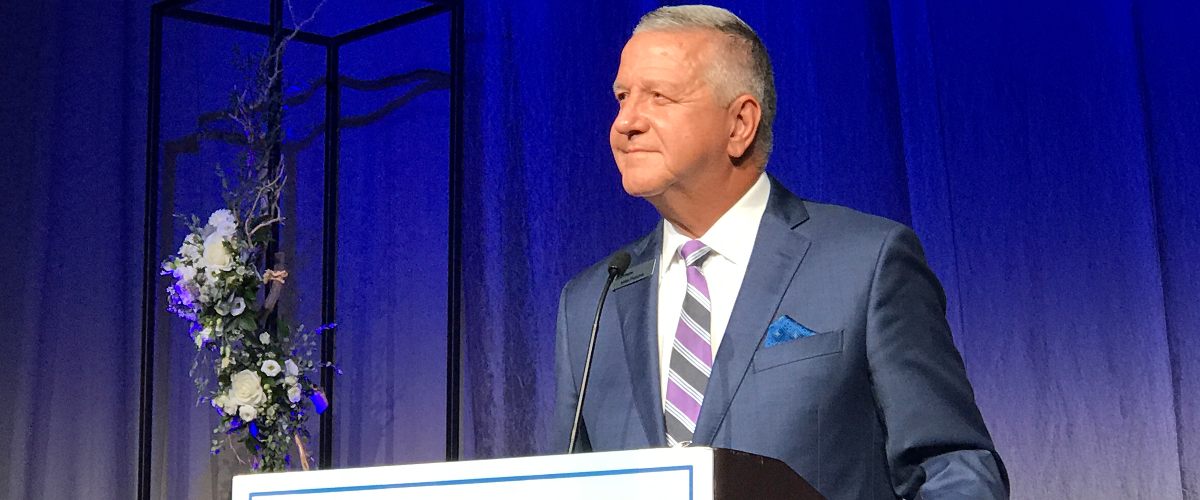 Lutron Co-CEO Mike Pessina will be stepping down from the helm of the Coopersburg, Pa.-based company in March 2020. Pessina made the announcement at CEDIA Expo to a packed house of Lutron employees and integrators gathered for the 2019 Lutron Excellence Awards.
"Our organization endures beyond just individuals," said Pessina, who poignantly gave tribute to Lutron Co-Founder Ruth Spira who passed away last week at the age of 90.
"It requires a strong management team for a company to thrive. The values of the company have to be embued in every employee, every day. Lutron is a family company. We must always be thinking about not just today, but what's in store for the company for the next 20 years."
Pessina said his confidence in new Co-Presidents Ramin Mehrganpour and Ed Blair was one of the reasons he felt confident to step aside next spring.
Pessina is currently Co-CEO with Susan Hakkarainen, daughter of the founders Joel and Ruth Spira. Hakkarainen also holds the title as chairwoman.
Mehrganpour thanked Pessina for his dedication, noting, "Ed and I have big shoes to fill. We will aim to do our best."
Pessina joined Lutron in 1976. During his career, he has acquired expertise in engineering, quality assurance and manufacturing areas. He was appointed senior vice president in 2000, then to executive vice president and chief operating officer in 2002.
In 2009, he was named President, office of product development in 2009, and President in 2012. Pessina is also a member of Lutron's Executive Board and Lutron's Advisory Council.