Home theater as a top tech opportunity for custom integrators? Isn't that a pretty broad and not really bold statement, you say?
In fact, if anything, the editors of CE Pro might call it an understatement. Home theater — and the various elements that encompasses — may be the hottest ticket in residential integration these days, with a perfect storm of influences supplying CE pros more than enough ammunition to profit from existing and new customers.
"I think we've seen a major shift from theatrical to home entertainment," says Cheena Srinivasan, founder of Kaleidescape, who chatted with CE Pro at length prior to last fall's CEDIA Expo Virtual about everything factoring into that equation.
Key Shifts Allow Home Theater Market to Boom in 2020
Among the key shifts taking place in 2020 were:
#1: COVID-19 has forced more consumers to want to upgrade their home entertainment systems, moving more money into the category. Some of that money came simply from consumers reallocating savings that might ordinarily have gone into vacation travel expenses that fell by the wayside in 2020. Just covering one portion of last year, the Digital Entertainment Group (DEG) reported that consumers spent more than $1.5 billion on digital entertainment transactions through electronic sellthrough (EST) and video on demand (VOD) during the second quarter of 2020 — that represented an increase of 54% over the same period a year earlier.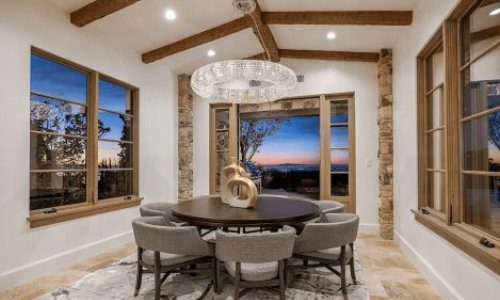 As a custom integrator, lighting is in demand. Effective communication, education and showcasing the value proposition of LED light fixtures in conjunction with integrative control systems are the keys to overcoming challenges and closing sales in this specialized market. Join us as we discuss the future of digital lighting and control with David Warfel from Light Can Help You and Patrick Laidlaw and Mark Moody from AiSPIRE.
Register Now! 
#2: Even before the pandemic hit, there was a shortening window between the theatrical release of a film and its release to home entertainment. That window shortened from 90 to just 17 days with a deal announced in August by AMC Theaters and Universal Entertainment, which was then trumped last month by the news that Warner Bros. would debut all of its 2021 movie releases not only in theaters but simultaneously on streaming service HBO Max.
#3: The cost to build and create a great home theater setup has lowered dramatically. What used to required hundreds of thousands of dollars to create can now be built for a fraction of that amount. At the same time, however, integrators have more tools and technologies than ever to blow away luxury clientele with six- and seven-figure theater rooms.
#4: Source material quality has improved. With the advent of first DVD, then Bluray Disc, and now UltraHD Blu-ray, the enhancements have been exponential, even with the advent of lesser-quality streaming video. But even streaming video too now gives consumers myriad options that deliver 4K High Dynamic Range and Dolby Atmos support via certain platforms.
#5: Immersive audio such as Dolby Atmos and DTS:X offer a high-quality sound experience to watching movies in the home and the opportunity to install and calibrate larger-scale surround-sound systems. On the video side, 4K HDR projection has become the norm and now 8K is emerging in displays, and products like ultra-short-throw projectors creating even greater flexibility for installing 4K systems.
#6: The cinema 4K format is reserved for the custom installation industry. "Most movies and now increasingly streaming content are created in the 2.4:1 cinema format," comments Shawn Kelly, founder of Panamorph. "Every high end 4K projector now includes anamorphic modes for use with an anamorphic conversion lens so that full 4K display performance is delivered in that cinema format while also providing instant changes for 16:9 content. You just can't get that cinema format performance and experience with a 16:9 display. And with today's direct-attach lenses available exclusively through the CI channel that sale and installation are as simple as the message."
Of course, it's up to integrators to step up and take advantage of this potential golden age of home cinema.
"When it comes to delivering a rich experience, the analogy that we use is it's sort of like if you invest in a racecar you better also pump some good rocket fuel for it," says Srinivasan. "Otherwise you're not going to get the full oomph."
He points to source material as typically being the weakest link, but as noted streaming and downloaded content is maturing and integrators can rev up many areas in their portfolios because home theater covers a range of systems.
"Home entertainment is king, and more and more content is going to appear in home entertainment sooner giving consumers access to fantastic content," he says. "This is an emotional sale, and emotional sales need to have that emotional relevance component."
Architectural Cinema Sets a Standard
Tapping into those emotions with powerful home theater demonstrations is something John Bishop has been doing in the CEDIA channel for decades, and he too conveyed how opportunistic dealers should be for the category during CEDIA Expo Virtual.
"New cinema technology creates a dramatic opportunity for dealers, the best opportunity we've had I think in 20 years," Bishop, president of b/a/s bishop architectural entertainment services, commented during his "Architectural Cinema: Deliver Premier Results for Projects at the Highest End" session at the virtual tradeshow.
Pointing to IMAX cinemas and the Dolby Vision as examples of what he refers to as HDR Cinema Sound & Image (HDR CSI) format, Bishop says, "This reference experience can now be brought home via a specific design protocol and the employment of premium laser DLP projection and very high crest factor-capable loudspeaker systems."
His "Mavericks Architectural Cinema" design focuses on three factors to deliver a reference cinematic experience: sound (fidelity, dynamics, localization); image (fidelity, brightness, color dynamics); and space (viewing geometry, lighting design).
To achieve optimal results, consider things like utilizing a cinema-grade dynamic tone mapping system (one he uses is from CEDIA exhibitor madVR) for best HDR results and automated screen masking as differentiators that integrators can provide — Bishop actually accounts for nine different aspect ratios for his cinema builds, noting that even providers like Netflix and Amazon offer a lot of content in a 2.0:1 aspect ratio.
"There are differences between masking and not masking — video is much sharper and way cooler when properly masked," he enthused. "Art is important to our well-heeled clients; movies are among the important art forms of modern civilization — make it matter!
"Doing genuine cinema at home, only we [integrators] can do it right," he remarks, adding that today's technologies enable amazing rooms to be done in shorter periods of time now. "You can bank a six-figure sale in a 2- to 3-week project — they don't always have to be 2- to 3-year projects. You will give your client something they've never seen before."
---
Click here to download our full coverage of the Top Five Home Tech Trends for 2021!
If you enjoyed this article and want to receive more valuable industry content like this, click here to sign up for our digital newsletters!