"I think we've seen a major shift from theatrical to home entertainment," says Cheena Srinivasan, CEO of Kaleidescape.
He is right, of course, and it might be the biggest understatement of the year. There are several major trends that have all coalesced to make home theater, or home cinema as Srinivasan likes to call it, grow tremendously.
Among the key shifts taking place are:
COVID-19 has forced more consumers to want to upgrade their home entertainment systems, moving more money into the category
Even before the pandemic hit, there was a shortening window between the theatrical release of a film and its release to home entertainment. That window has shortened to just 17 days now with a recent deal announced by AMC Theaters and Universal Entertainment.
The cost to build and create a great home theater setup has lowered dramatically. What used to required hundreds of thousands of dollars to create can now be built for a fraction of that amount.
Source material quality has improved. With the advent of first DVD, then Blu-ray Disc, and now UltraHD Blu-ray, the improved quality of the content has been exponential, even with the advent of lesser-quality streaming video.
Immersive audio systems have been launched that offer a high-quality sound experience to watching movies in the home.
With all these trends as a backdrop, Srinivasan sat down with CE Pro for an in-depth Fireside Chat about how integrators can take advantage of these trends to bolster their home cinema business.
"Needless to say, I think streaming video has been probably the single biggest revolution that's happening. I think now there are literally hundreds of streaming video sites for consumers. You have so much content now from so many content providers that the problem is, quite the opposite of what it was two decades ago, like people are confused," says Srinivasan.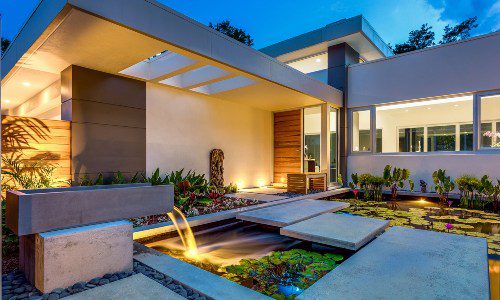 Landscape and architectural lighting create a magical and elegant ambiance for homeowners. The outdoor lighting industry has always been a phenomenal one and continues to grow in popularity. Now is the ideal time to learn more about this rapidly growing and highly profitable industry. Join our panel of esteemed lighting experts that will dive into why it's time for integrators to rethink their role in the outdoor lighting industry.
Register Now! 
That confusion is where interfaces like Kaleidescapes come in to help homeowners find their content quicker.
"Home entertainment is king, and more and more content is going to appear in home entertainment sooner giving consumers access to fantastic content," he says, noting that home cinema is different from other categories of equipment that dealers might install, because it creates an emotional reaction with the client. That "emotional relevance" leads to more referrals than any other equipment category.
The entire 22-minute Fireside Chat also covers demo techniques and other facets of the business.
If you enjoyed this article and want to receive more valuable industry content like this, click here to sign up for our digital newsletters!