Well-appointed Concerto power conditioner, CODA DAC/headphone amplifier showcase Clarus' premium build quality, ultra-low noise floor, impressive dynamics & much more.
This article was updated on May 4, 2023.
My connection with audio manufacturer Clarus goes back to the Gordon J. Gow company's launch as a premium sister brand to cable specialist Tributaries, and this review opportunity stemmed from my recent redeployment of some audiophile gear – including lots of Clarus cabling. By addressing power and DAC technologies, could it sound much better?
Nearly a decade ago, president Joe Perfito had sent me review samples of Clarus' Aqua and flagship Crimson products, everything from bi-amped speaker cables and balanced interconnects to digital audio and power cables and had me hang on to them for use in a reference-type of system. When I revived my old Anthem Statement D2v preamplifier and P5 amp, plus Paradigm Studio 20 v5 stand-mount loudspeakers last fall, the Crimson cables served as the backbone to the 2-channel system.
With everything plugged into a Tributaries T100 power unit, it was like breaking in a new system. In my old configuration, the components and placement of speakers precluded implementing a full Clarus Crimson cabling chain – but now I could create that my current home's living room.
Employing sources such as an Integra Blu-ray player, Nuvo wireless streaming unit, old Technics turntable and my laptop, I wanted to see if I could generate even more impact by swapping in a couple more Crimson cables (to connect the Nuvo and a Cambridge phono preamp to the D2v) and connecting everything to a Clarus Concerto power unit to replace the T100. I also asked to sample the compact CODA digital-to-analog converter (DAC)/headphone amp added to Clarus' portfolio last year.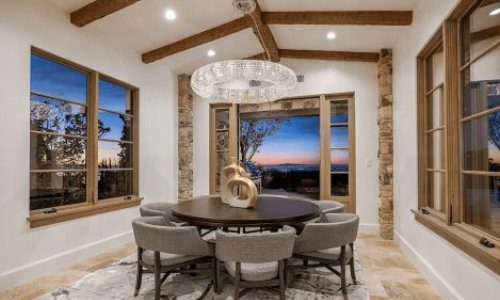 As a custom integrator, lighting is in demand. Effective communication, education and showcasing the value proposition of LED light fixtures in conjunction with integrative control systems are the keys to overcoming challenges and closing sales in this specialized market. Join us as we discuss the future of digital lighting and control with David Warfel from Light Can Help You and Patrick Laidlaw and Mark Moody from AiSPIRE.
Register Now! 
The potential of an all-Clarus system chain intrigued Perfito, who noted – and echoed something I've heard from other audio makers about benefits of staying within a single brand – the technology and build quality consistency alone ought to create a difference. Well, that was evident and more I can confirm after spending extended time with this tweaked system.
Clarus Concerto Features & Setup
As a step-up brand, build quality is a hallmark trait of Clarus based on my experience with the cables, and the $3600 Concerto and $300 CODA don't break from this mold. Let's start with the 19-pound Concerto, a 2U rack component that replaced the 1U Tributaries unit that was simply being strained in my system.
The company's website sums up its power product's engineering as incorporating three separate and unique AC filter designs for analog components, digital components and high current amplifiers. To help lower noise floor and improve dynamic range, the Concerto relies on proprietary Common-Mode Filters to provide clean AC power for analog components and Differential-Mode Filters for digital components.
Clarus Core or "C-Core" Technology is engineered in all analog, digital and high current filters, which the company says provides exceptional levels of magnetism as well as eliminating mechanical stress and "significantly reducing audible noise emission that occurs when the signal frequencies applied to the core are in the audible frequency range."
Clarus says the Concerto also incorporates vibration dampening material and under/over voltage protection. To absorb and neutralize any vibration by the 60Hz signal passing through, an 80-square-inch piece of material tuned to absorb 60Hz is attached inside of the top cover.
If input voltage drops below 90VAC or rises above 135VAC an alarm sounds followed by an auto shutdown. When the input voltage returns to 95VAC/130VAC, Concerto returns to its original operating state. Concerto is made with sophisticated auto re-setting thermal metal oxide varistors (TMOVs) for protection from surges.
While I can't comment on the internal construction, I can say the external build quality is as impressive as Clarus' cables in terms of stoutness and aesthetics. For connecting them, the layout of the rear panel is really nicely appointed, thoughtfully and sturdily designed.


Thankfully Clarus has its own cables to use as test subjects – the power cables are thick like snakes and the terminals have bulky encasings. The Concerto provides banks of diagonally paired outlets, which I found provide much more breathing room compared with a single bank of side-by-side outlets.
I filled up the outlets, which are well labeled to best utilize them – two "High Current" supplied by a 30A C-Core filter for amplification components; four for digital components; and two for analog. The dual high current bank was ideal for the P5, which employs two Crimson high current power cords, and overall I thought the outlets much more securely held the prongs. I connected other Crimson power cables from the D2v and Integra player to the digital outlets; and the stock turntable and phono preamp power cords into the analog outlets (the Nuvo is in the wall outlet).
Clarus does not supply a power cord with Concerto. Perfito explained that to ensure maximum performance, a Clarus power cord be purchased separately.
The front panel also made for a nice match with the Anthem gear. The LED display reading the voltage can be dimmed 3x and down to just a pair of blue dot indicators; the T100 can dim the front blue LEDs too, and I like they maintained that across brands. The D2v and P5 use blue LEDs as well, so in my rack the three products can pass as companion pieces almost (the amp and preamp also have rack ears). After plugging everything in, I powered on the Concerto and the outlets fired up.
Clarus CODA Features & Setup
For this review's purpose, I used the CODA with my HP laptop running Windows, and connected the thumbdrive-size DAC via its 3.5mm jack either to my 2-channel setup using an RCA Y connector to a Crimson analog cable into the preamp. I also used the DAC connected to decidedly non-audiophile JLab earbuds from Best Buy to see how it did for daily listening/streaming in my home office.
The CODA employs the ESS Professional Series SABRE DAC audio converter with Hyperstream II modulation, according to Clarus. The small device supports USB 1.1 and 2.0 and can natively handle 32-bit/384kHz PCM and DSD up to 5.6MHz. It's compatible with Android, iOS, MacOS and Windows 7-10.
Clarus says the product "has tight power supply regulation using a multi-stage, low noise, high ripple rejection CMOS based regulator, while a high-precision audio grade clock reduces jitter. The CODA's class G headphone amplifier provides class AB performance with ultra-low power consumption optimized for mobile use."
Setup takes about a minute on Windows after inserting the device into a USB port. In the sound settings, I picked Clarus CODA from the output device menu, and then really the only other selection is default format from the device properties' advanced menu. You'll see the dropdown give a couple dozen options between CD-quality 16-bit/44.1kHz and that 32-bit/384kHz max; I went with 24-bit/192kHz since my high-res files and streaming services run 24/96 or 24/192.
And that's it. As you start to play tunes, the CODA's LED status indicator will turn from standard-res blue (<48kHz) to green for high-res (>48kHz) and magenta for MQA (Master Quality Authenticated) decoding, depending on content quality. The device also has external buttons to raise/lower volume and deploy one of three programmable digital roll-off filters; CODA is the only USB-DAC with these features.
Covering Android, iOS, macOS and Windows platforms, Clarus keeps an extensive library of CODA setup and user guides on the Clarus website that cover deployment optimization with Qobuz and Tidal services plus popular audiophile tools Roon and Audirvana.
Clarus Concerto/CODA Products Performance & Conclusions
The objective was to see if an already high-performance system could benefit from better power, cabling and DAC technologies, and all I can say is the system seems to get better every time I power it on. More definition, dynamics, detail and depth … and the overarching characteristic being clarity, would be the bullet points of audible enhancements I hear from discs and streaming music (low to high res), the "clarity" part truly living up to the Clarus name.
I can drive my system to reference levels and it just makes the music more compelling. Not at all noisy, distorted, fatiguing or harsh on my ears.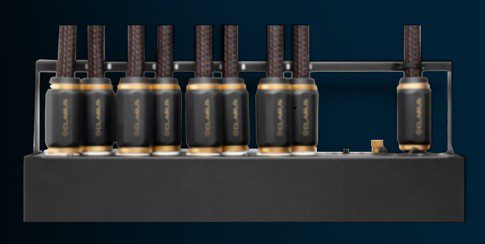 The fact is, I'm kind of blown away on a regular basis at how much detailed and crystal-clear musicality I can get out of the Studio 20's, which are excellent speakers but just from the laws of physics can only extend so far on the bottom end. I can't wait to test out some tower models (or possibly add a sub to this equation).
Meanwhile, when it comes to low volume level listening, which I often do at night, the system still delivers lots of enjoyment thanks to how clean and dynamic everything sounds. Effortlessly is how the system responds to volume changes, delivering pristine and lively results without any strain.
A lot of music I've been listening to lately really highlights areas I heard the biggest benefits to the Concerto and Crimson combination, and CODA when connected (mainly with a laptop for Qobuz or Tidal, or playing a live concert webcast). My listening included percussion- and horns-heavy albums like Paul Simon's world music-influenced "Graceland" and "Rhythm of the Saints" albums, Trey Anastasio Band concert recordings featuring multi-instrument wizard Cyro Baptista, and early Chicago albums; acoustic guitar and bluegrass from Rodrigo y Gabriela and David Grisman; and classic rock, blues, prog and pop like Allman Brothers Band, Boston, Sting, Taj Mahal, Yes, Billy Joel, Taylor Swift and more.
More definition, dynamics, detail and depth … and the overarching characteristic being clarity, would be the bullet points of audible enhancements I hear from discs and streaming music.
Overall, percussion instruments sound fuller, snappier, crisper and pronounced, creating more textured soundscapes and nuances; bass is better defined, tighter and also more pronounced; acoustic guitars, mandolins and other stringed instruments are vibrant and sharp, and hold their weight not to be overwhelmed by electric guitars in songs where both are playing.
For that last detail, for instance, tracks such as "Jessica" from the Allman Brothers and Boston's "Peace of Mind" that I've heard hundreds of times sounded so robust and energetic, augmented by a more propulsive transient response that shined on those and myriad other tunes via Qobuz, Tidal and CD. Similarly, check out Billy Joel's "The Stranger" title track in high-res – that chorus section filled with chimes beautifully washes over the listening area, and it's like hearing a different tune. It's funny, with greater instrument definition and dynamics I'm also hearing how much more widespread something like the tambourine is in classic rock.
Hearing the slick effects on Taylor Swift's "Death by a Thousand Cuts" from her recent "Lover" album in MQA on Tidal was powerful, especially the stunning piano section that floats near the left speaker, and the whole song typifies the system's remarkable imaging and spacious qualities. Yes' "Roundabout" from "Fragile" on MQA offered similar dimensionality, also showcasing the ultra-low noise floor during the song's quiet parts, which in turn make the crescendos more hair-raising (the transient response also resounding here and on lots of early Yes).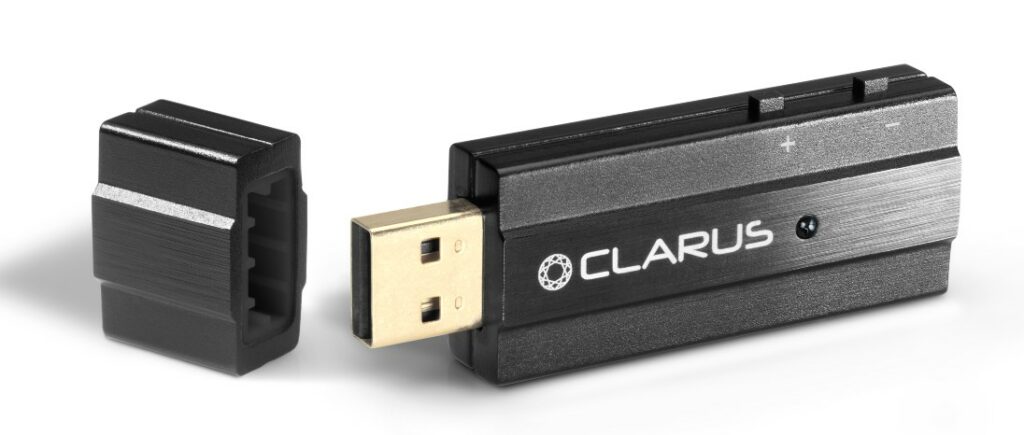 I'll play discs when I can't find a high-res streaming option, and my 30-year-old CD of "Rhythm of the Saints" has become a go-to demo; with dozens of instruments like congas, cymbals, castanets, triangles, gourds, shakers, bells and others, a lot could get lost but instead tracks such as "Can't Run But" and "Born at the Right Time" generate a diverse, precise and deep sound stage. Same for songs like "Straight from the Heart" and "Fragile" on Sting's "Nothing Like the Sun" CD; both albums sound lush.
Regarding the CODA, I'll add that as mentioned I've used it plugged into my laptop with a set of low-fi earbuds and listened to a variety of Qobuz content. Even with these, the enhanced musical definition is significantly noticeable; from the thumbdrive-size DACs I've tried out, CODA bolts straight to the top, especially for the price. Considering MQA's share of skeptics, the way those tracks sound so wonderfully pristine via the CODA actually makes me more of a fan of the format (and of adding a DAC to my laptop listening more frequently).
Regarding the Concerto and its power protection capabilities, the unit did its job when our neighborhood experienced some mini power outages as utility workers were in the area one week. More than once I had the system running when things went out, but soon enough after the house power returned, the Clarus unit started tick-tick-ticking as the outlets fired back up in sequence and the connected components were fine.
All-in-all, the bottom line is this exercise affirmed for me positive attributes audiophiles point to with power products and cabling, plus DAC technologies. Upgrading these areas can make a good system great and a great system out of this world, and with the Concerto and CODA, Clarus has given integrators solutions at both ends of the budget to do so.
---
CE Pro Verdict:
Pros: Incredibly reduced noise floor, enhanced definition and microdetails; super transient response aided by Concerto; great layout, durability of rear panel outlets; CODA is rugged, easy to install, good attachment-sale opportunity; CODA comes with nice, convenient packaging
Cons: Concerto price at $3600 may limit to higher-end systems; power plug separate; CODA is small, so always potential for owners to lose it if not stowed
If you enjoyed this article and want to receive more valuable industry content like this, click here to sign up for our digital newsletters!