Voice Control at CEDIA 2018 - Latest on Alexa, Google, Bixby, Sonos, Josh
Latest in voice control for the smart home will be revealed at CEDIA Expo 2018, including new technologies from Amazon Alexa, Google Assistant, Samsung Bixby and Josh.ai.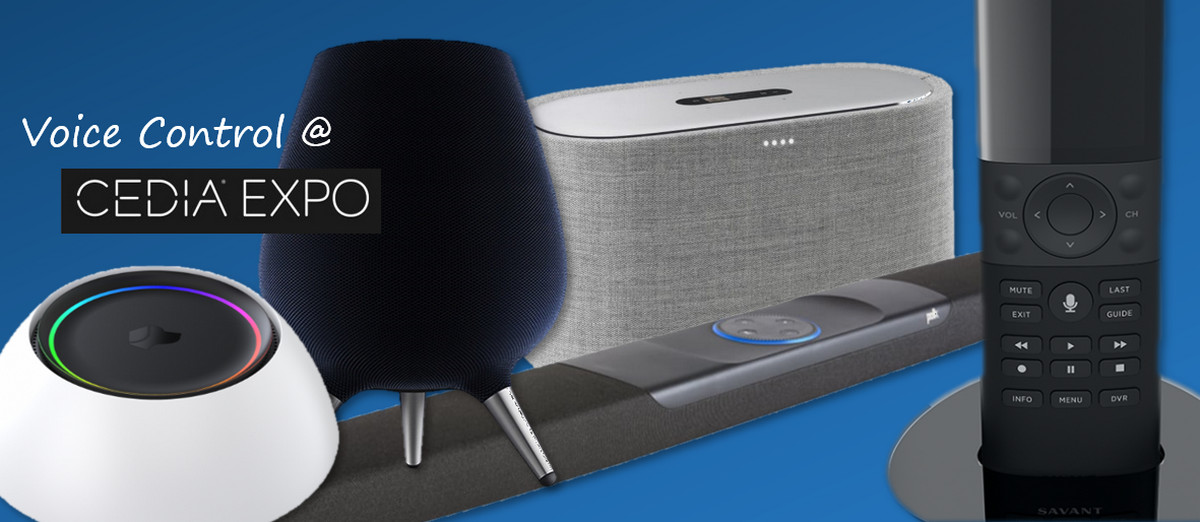 Julie Jacobson
·
August 28, 2018
CEDIA Expo 2018 will be rotten with voice-controlled home-automation and A/V systems. The stuff just keeps getting better.
Over the past year, we've seen Google Assistant and Alexa add many useful features to their wildly popular platforms, while Samsung Bixby just launched. Meanwhile, newcomer Josh.ai continues to focus on the luxury market with its natural language processing and smart-home integrations.
Here are some of the latest developments in voice-control technology expected to appear at Expo.
For a discussion of all the exciting new developments at Expo, don't miss CE Pro's Ultimate CEDIA Preview webinar, Thursday, Aug. 29.
Google Assistant, Amazon Alexa, Sonos Two-Fer
Google, for example, launched "continued conversation" and began lending its voice technology to third-party display manufacturers, starting with Lenovo and its $199 Smart Display.
After a slow start, Google Assistant is now finding its way into a number of respectable third-party products, many of which are exhibiting at CEDIA. Look for the voice technology (or ask for it) in the new $700 Citation 500 smart speaker from Harman Kardon; ThinQ TVs from LG; and BeoSound 1 and BeoSound 2 high-end speakers from Bang & Olufsen. While B&O pulled out of CEDIA due to a U.S. restructuring, maybe someone will have one of these $1,700 beauties at the show?
GOOGLE/NEST TECH TALK
Don't miss the Goog/Nest Tech Talk at CEDIA Expo 2018:
Big IoT Trends and Implications for the Home-Tech Channel
Thursday, Sept. 6
11:00am - 11:45am
at the smart Smart Stage
Amazon pulled out of Expo this year, but we'll certainly find (or hear) Alexa all over the show floor. This year Amazon added ESP – Echo Spatial Perception – to third-party Alexa implementers, meaning these devices won't (or shouldn't) respond to commands unless they're the closest to the user.
Previously ESP was built into Amazon's own Echo devices and a handful of third-party Alexa devices, but most third-party products were excluded, meaning several of them would respond to user commands. So annoying. Now Amazon has moved ESP technology to the cloud, so "all existing and new Alexa-enabled devices get the ESP feature with no requirement for device-side software changes," the company says.
Also, Amazon recently introduced room EQ and sound-mode controls through its Alexa Voice Service. At CEDIA, you can find it implemented in Polk Audio's Command Bar and the new Sonos Beam soundbar.
Users can say, "Alexa, increase bass in the living room," or "Alexa, set movie mode."
Sonos emerges this year as the only manufacturer to embed both Amazon and Google voice assistants in a single product – the Beam soundbar, which also will have Siri control (not native) later this year.
Speaking of Siri ... no one is.
Samsung Bixby, Josh.ai, Voice Remotes
I'm not sure how heavily Samsung will promote its Bixby voice platform at CEDIA, but they gave the most compelling voice/AI demo at CES 2018.
"Bixby, continue in the bedroom," for example, could shut of the TV in the living room, along with all the gear in that room, and set up the scene in the bedroom. But there's more. Try this one: "Bixby, show me all flights from San Antonio to Boston for tomorrow."
After ogling at "The Wall," see if you can find Samsung's first Bixby-enabled smart speaker, the new Galaxy Home, powered by Harman AKG. It was just introduced in August.
And then there's Josh.ai, the media darling with a proprietary natural-language voice engine. The company just began shipping its Josh Micro voice control pods a few months ago and now is raleasing is version 3.0 of the Josh app.
This year for the first time, CEDIA attendees can experience Josh in action -- rather than through static displays -- at several Expo booths, including Lutron, Sony, Barco and RAYVA, according to Josh CEO Alex Capecelatro.
He tells CE Pro that multiroom A/V has been a huge focus for the company, which is "rolling out a very large engineering effort ... to facilitate easily customizable but powerful distributed audio and video systems."
Calling itself (rightfully) "the first voice platform to natively support audio and video distributed matrices from industry leading manufacturers," Josh is adding three new partners to its integration roster -- Atlona, Barco and Crestron (DigitalMedia and SWAMP) -- alongside existing partners Onkyo, Integra, Pioneer, Sonos and Denon HEOS.
Finally, Expo attendees will see several proprietary voice-control solutions embedded in remote controls from the likes of TiVo, Dish, Comcast, Savant, and others. Pity Crestron skipped Expo because they have one of the best implementations of voice control via their TSR-310 remote.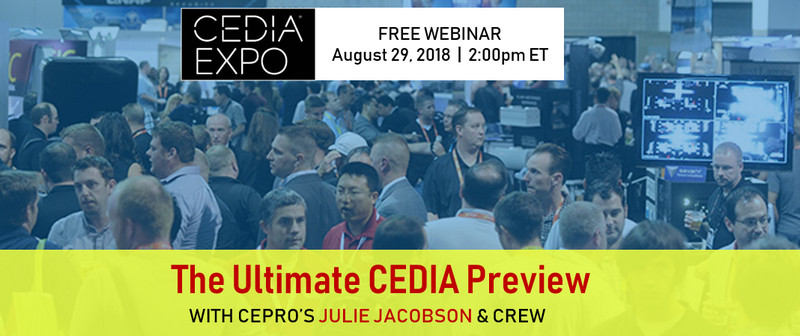 ---
7 Clever Ways to Hide Home Technology - CE Pro Download
Most technology products are not that visually appealing. Black boxes and tangled wires do not add to the character of a high-end smart home project. Luckily, our integrator readers have a number of clever solutions so these components don't have to be visible in your next project.
---
About the Author
---
Julie Jacobson, recipient of the 2014 CEA TechHome Leadership Award, is co-founder of EH Publishing, producer of CE Pro, Electronic House, Commercial Integrator, Security Sales and other leading technology publications. She currently spends most of her time writing for CE Pro in the areas of home automation, security, networked A/V and the business of home systems integration. Julie majored in Economics at the University of Michigan, spent a year abroad at Cambridge University, earned an MBA from the University of Texas at Austin, and has never taken a journalism class in her life. She's a washed-up Ultimate Frisbee player currently residing in Carlsbad, Calif. Email Julie at jjacobson@ehpub.com
Follow Julie on social media:
Twitter · LinkedIn · Google+
Julie also participates in these groups:
LinkedIn · Google+
Control & Automation
Office Depot Launches Smart Home Installation Service
Ring Video Doorbell Integrates with Crestron Home Automation in Award-Winning Install
CES 2019: Smartest New Smoke, Fire and CO Detectors
Product Briefs: BluOS adds Alexa Voice Control; Leviton Tool; Z-Wave Gecko; RTI QMotion Driver
Gigantic Elan Project: 700 Lighting Loads, 150 Shades, 25 Cameras
View more on Control & Automation
Take Our Latest Quiz
How Well Do You Understand Ethernet Cables and Connectors?