So You Think You Know Smart Lights? How about a Dimesimeter?
If you know what a Dimesimeter is, then you probably don't need a quiz to test your smart-lighting knowledge. Test your smart home skills in this 6-question quiz.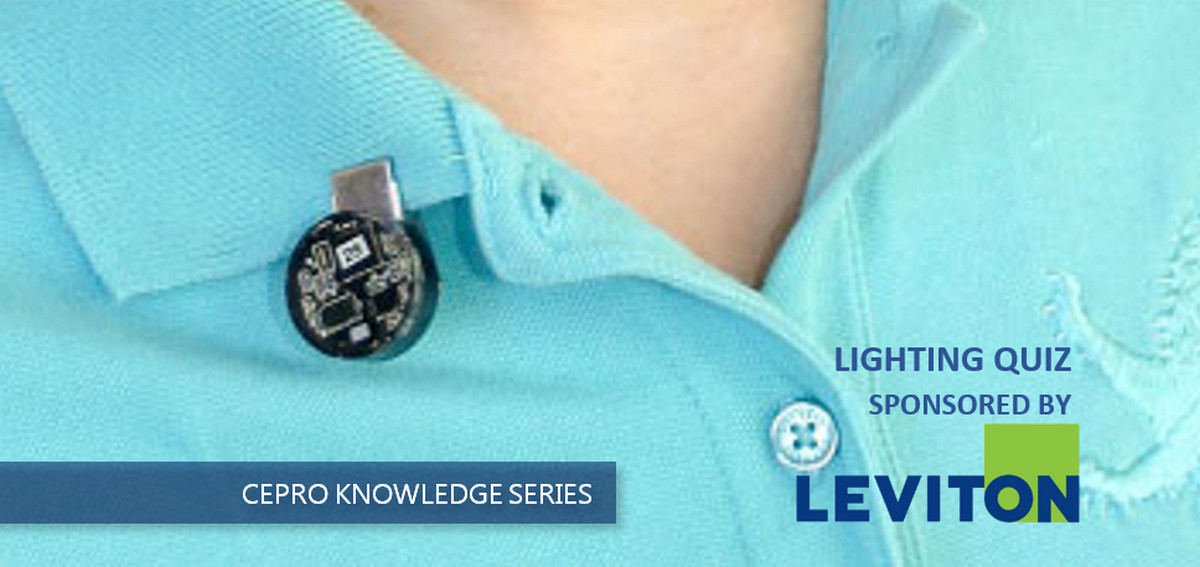 Lisa Montgomery
·
February 21, 2018
So you think you know everything about smart lighting? Did you know 55% of consumers say they're likely to purchase smart lighting when they need new bulbs?

cepro knowledge series
Sponsored by Leviton, offering smart lighting solutions for virtually all popular home-automation protocols under the Decora Smart line of IoT devices.
Granted, that statistic is from a 2016 report from Sylvania, but even if you cut that number in half, that's a very large customer base … which is why so many successful integrators sell smart bulbs alongside high-end home automation.
Did you know that Apple's Night Shift setting doesn't do much unless you also turn down the brightness of the screen?
The Lighting Research Center at Rensselaer Polytechnic Institute just released a study on the effects of late-night portable electronic devices (PEDs). The conclusion? Changing the screen color alone is not enough to impact melatonin levels in the evening. Users must also reduce the screen brightness.
How's the rest of your lighting knowledge? Do you know what a Dimesimeter is?
Sponsored By:
---
2019 State of the Industry Special Report - CE Pro Download
The custom electronics industry saw a healthy 8 percent growth rate in 2018, down slightly from the blazing 11 percent growth in 2017 but still admiringly strong. Our 2019 State of the Industry indicates that readers expect to see even more growth in 2019. Get your copy today.
---
About the Author
---
Lisa Montgomery has been a member of the CE Pro and Electronic House editorial teams for nearly 20 years; most of that time as the Editor of Electronic House. With a knack for explaining complex high-tech topics in terms that average consumers can understand, her style of writing resonates with people who are interested in adding electronic systems to their homes, but are unsure of the steps involved and the solutions available. From basic lighting control systems to full-blown automation systems, Lisa understands the home electronics market well, and is able to point consumers in the right direction on their quest for a smarter, more convenient, efficient and enjoyable home. Over the years, she has developed close relationships with key manufacturers and seasoned custom electronics professionals, giving her a keen sense of what home technologies are hot now and what is on the horizon. She shares this wisdom regularly through feature stories, product roundups, case studies technology spotlights and comprehensive guides and books. Have a suggestion or a topic you want to read more about? Email Lisa at lmontgomery@ehpub.com
Follow Lisa on social media:

Lisa also participates in these groups:
LinkedIn · Google+