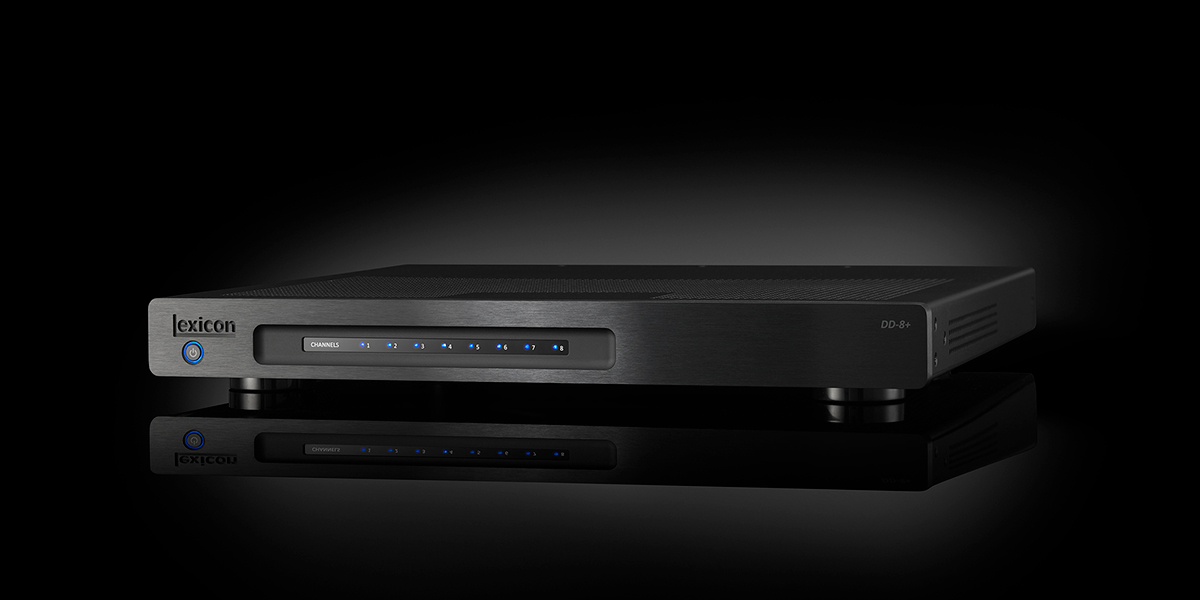 February 13, 2018
The Lexicon® DD-8+ is an advanced multi-channel amplifier with network controlled matrix routing and multi-channel digital signal processing (DSP) that provides a pallete sound shaping controls and system configuration tools. The DD-8+ features award winning DriveCore™ amplifier technology, eight powered channels of 125 Watts each, and a chassis of only one rack space height. Featuring ten analog and four stereo digital audio inputs, an ESS Sabre 32 high-resolution DAC, plus the ability to configure and control the amplifier from major web browsers.
POWERFUL
The Lexicon® DD8+ utilizes patented DriveCore™ amplifier technology to deliver plenty of power from a sleek compact design, while operating with amazing efficiency. With eight channels @125 watts each (all channels driven) the DD-8+ has enough juice to easily drive the most demanding speakers. Powerful DSP including 10-band parametric eq and limiting per channel, preamplifier functionality, along with an audiophile grade hi res 24 bit/192khz DAC ensures the DD-8+ delivers pristine audio quality to every room.
DriveCore™ Amplifier Technology
Establishing new standards in distributed audio sound quality, the proprietary and multi-patented DriveCore™ amplifier technology inside the DD-8+ was developed by HARMAN as a joint venture with Texas Instruments. A HARMAN DriveCore™ is significantly less complex than a traditional class D amplifier circuit. DriveCore™ seamlessly integrates the amplifier drive stage into the power output stage effectively replacing 500+ discrete components of a typical clad D design with a single silicon circuit no larger than a dime. This breakthrough technology is what allows the DD-8+ to deliver 1000 watts of crystal-clear audio from a cool running, single rack space unit that weighs less than 10 lbs.
FLEXIBLE
With full 10 x 8 matrix switching and extensive DSP capabilities, the Lexicon DD-8+ is ideal for multi-room audio, custom-installation and home theater applications. It offers flexible configuration options via a web interface including selection of 10 analog and 4 stereo digital inputs and mono/stereo selection for each channel output pair. DSP preamplifier functionality includes pink noise generation, bass and treble controls, 10-band fully parametric EQ, limiter and delay settings, selectable high-pass and low-pass filters, input trim level with clip indicators and an independent output level. Dim and mute function as well max volume can be customized for each channel. IP control over Ethernet, signal sensing, and 5-15VDC trigger control ports add additional flexibility. In addition there are 3 global presets available.
SENSIBLE
The Lexicon DD8+ encompasses HARMAN GreenEdge™ environmentally friendly technology, for low power consumption and low heat emission. The system's high-efficiency, convection-cooled design allows up to five units to be stacked with just a single vent space above. The DD-8+ complies with the half-watt standby power consumption standards, and uses less power during normal operation than most traditional amplifiers do at idle. The amplifier has feedback and protection circuits incorporated into the DriveCore™ chip, and can switch to low-power standby mode when not in use for even lower energy consumption.
DYNAMIC
Lexicon® has a rich history in professional digital audio processing, and Lexicon® products are found in the vast majority of world class recording studios. This Grammy winning pedigree is evident in the DD-8+ with design elements that reflect the exceptional commitment to superior sound quality that Lexicon is famous for. From the ESS Sabre32, 32-bit Hyperstream DAC with a Time Domain Jitter Eliminator, to the extremely accurate EQ, filters, and dynamic processing, combined with the super-efficient DriveCore™ amplifier circuitry, the Lexicon® DD-8+ offers unequalled dynamic range, ultra-low distortion, and unmatched audio clarity.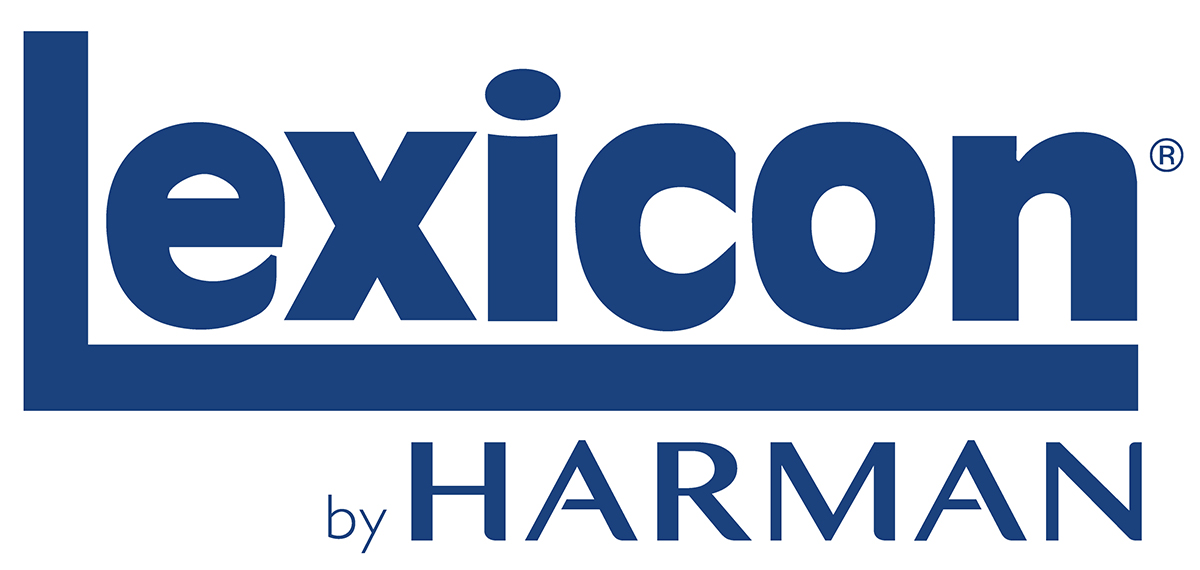 ---
7 Clever Ways to Hide Home Technology - CE Pro Download
Most technology products are not that visually appealing. Black boxes and tangled wires do not add to the character of a high-end smart home project. Luckily, our integrator readers have a number of clever solutions so these components don't have to be visible in your next project.
---
Speakers
SnapAV Acquires Volutone, Adding 7 Distributor Locations
Product Briefs: Atlona, Josh.ai; Luxul Self Healing; Naim adds AirPlay 2; PS Audio OS; SnapAV
Wounded U.S. Army Captain Nick Vogt Receives Custom ELAN Smart Home
Rockustics OneSub and DubSub Give Outdoor Audio a Bass Boost
Home-Technology Industry Braces for Tariff War: Are You Prepared?
View more on Speakers
Take Our Latest Quizzes
How Well Do You Understand Ethernet Cables and Connectors?
Quiz: Is Your Company Performance Above or Below Average?
How Much Do You Know About Cell Phone Signal Boosters?
How Efficient Is Your Service Department? Take the Quiz
5G and the Need for Cellphone Signal Boosters—Do You Know Enough?