LumaStream Aims to Simplify 'Complex' LED Lighting Fixture Channel
Low-voltage lighting fixture manufacturer LumaStream sees 'exponential' growth in CE pro channel for margin-laden LED lighting fixtures, design service.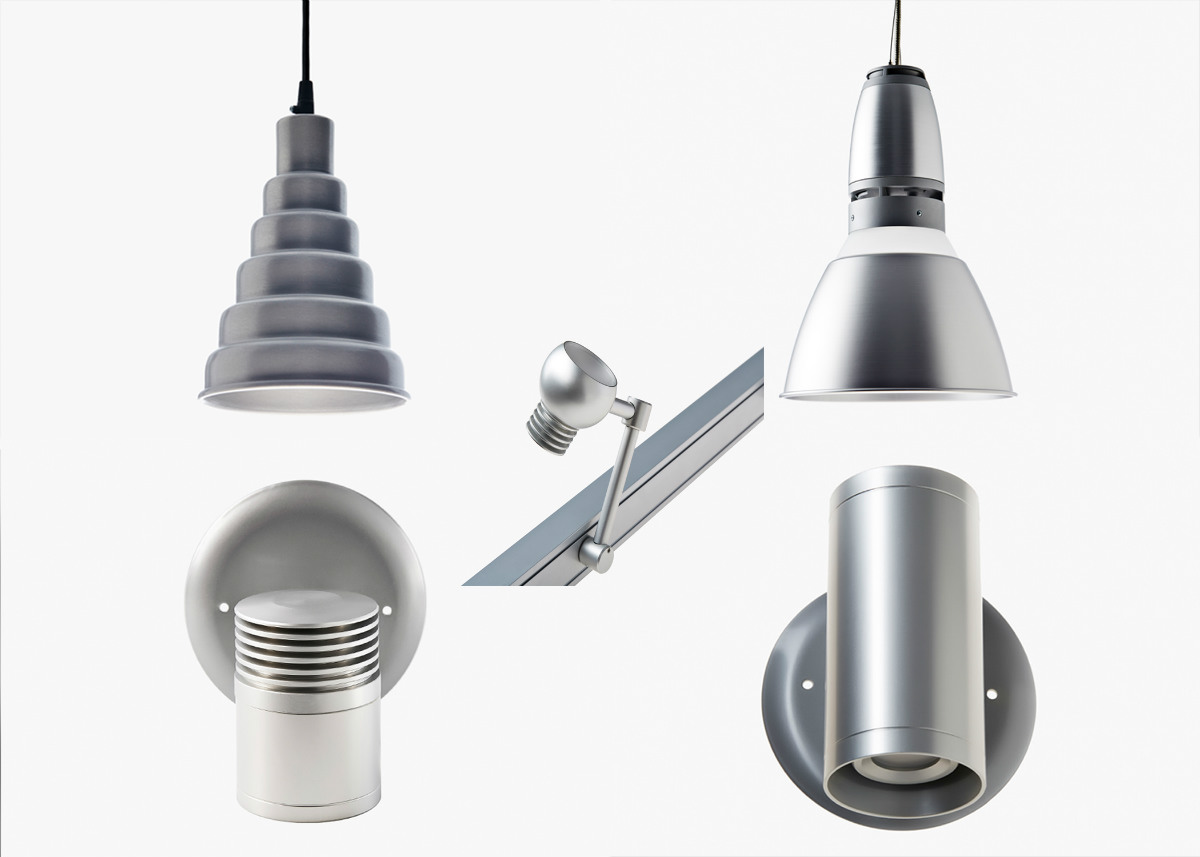 Jason Knott
·
February 19, 2018
In the same manner that the transition from incandescent light bulbs to LED bulbs transformed the light bulb industry, the potential for the lighting fixture business to follow suit with a similar evolution could be at the doorstep. Technology has made it possible for all lighting fixtures in a home to be low voltage versus line voltage, opening the door for integrators to become an even more vital partner for builders and homeowners.
For builders, the opportunity to have a single contractor provide home entertainment, networking, security and now lighting fixtures that can be installed using exclusively low-voltage wiring is mouth-watering due to the potential to streamline the construction cycle and reduce building costs. Meanwhile, homeowners get individually controlled intelligent light fixtures that can be adjusted for lumens and color.
"Everyone needs lighting, but not everyone needs a $5,000 loudspeaker."
— Eric Higgs, LumaStream
LumaStream in St. Petersburg, Fla., finds itself at the forefront of this potentially monumental shift. The company was exclusively commercial for many years but made its first foray into the residential space at CEDIA 2016. Its product set for residential use is primarily recessed lighting. It doesn't make chandeliers or specialized lighting, but does manufacture a few pendants.
The company's fixtures primarily run on a DMX platform. The majority of its products are third-party fixtures packaged with remote power and an integrated driver.
"We are control agnostic. We work with everyone. We are not a control company," notes CEO Eric Higgs.
Products range from value-priced to expensive, targeting the high-end of the middle market and above. Many of the products are less expensive than other alternatives on the market but offer higher margin so the integrator can earn more profit.
LumaStream has 38 different lighting fixtures in development right now in addition to the existing 50 they already offer that cover various lumen outputs and color outputs for niche markets. Unlike POE, LumaStream's class 2 system uses a variety of 18-16AWG signal-wire configurations. In addition to the lower cost of an install (no electrical license needed), the flexibility of this wire class allows the gauge and connectors to be matched to the fixture application without the limitations of Cat X standards.
'Exponential' Integrator Growth
The company has already trained 180 integrators and is adding multiple A/V dealers per week, according to Higgs.
"We are seeing exponential growth from A/V dealers looking for more revenue channels. We give them the opportunity to sell higher-end lighting systems," he says.
Higgs believes CE pros are excited about LED lighting because they are able to leverage their trusted relationships with clients.
"Everyone needs lighting, but not everyone needs a $5,000 loudspeaker," he comments. "We are bringing dealers a massive amount of revenue potential. Dealers are telling us they are doubling their overall revenues due to LumaStream. The market has created a perfect storm of opportunity due to poor fixtures, lots of heat output, the need for heavy infrastructure wiring. We are right in the wheelhouse of A/V integrators."
"The market has created a perfect storm of opportunity due to poor fixtures, lots of heat output, the need for heavy infrastructure wiring."
— Eric Higgs, LumaStream
Higgs says distributing light in a home is just like distributing sound, with the drivers and fixtures having a similar topology to amplifiers and speakers. That similarity makes LED lighting fixtures a comfortable new product category for dealers.
"Most integrators have never spec'ed lighting before," he admits, so the company has set up a network of designers to help them with designs, then send back packages for them to present to their clients.
All of LumaStream's drivers are made in U.S. right in St. Petersburg. According to Higgs, the company has had thousands of installations without a failure. Even more attractive, the product line offers substantial margin for integrators.
"Working with A/V integrators is working extremely well. It was in our original business plan 8 years ago but we needed to earn their credibility," notes Higgs.
LumaStream Simplifies Supply Chain
"I have evaluated the supply chain of the lighting business. I don't think there is anything more convoluted and complex price wise than the lighting fixture industry," comments Higgs.
"I realized that we can't go through that antiquated supply chain with its three to five layers of markups."
— Eric Higgs, LumaStream
And he might be right. Lighting fixture prices change consistently when electricians, builders, architects and lighting designers are part of the purchase cycle, with each marking up the fixtures.
"I realized that we can't go through that antiquated supply chain with its three to five layers of markups. We had to bypass it. We have been successful selling directly to integrators. Many traditional lighting fixture companies are reluctant to sell to integrators because they do not want to disintermediate their existing supply chain," says Higgs.
"By definition, disintermediation is going to ruffle some feathers. No doubt about it. You will be eating someone else's lunch no matter what," he adds.
So does that mean integrators should shy away from getting into the lighting fixture business so they do not upset their electrician partners?
No, says Higgs. "In the majority of instances, LumaStream's integrators let the electrician install the lights. The integrator buys the fixtures and gets the markup, plus sells lighting control on top of it. We have seen surprisingly little resistance between electricians and integrators."
LumaStream Design Service
To make things simpler for integrators, LumaStream offers a lighting design service. Integrators bid on a lighting package and get the plans, with or without the fixtures spec'ed. Lumastream takes the plans and makes 3D model placing fixtures. The company's service will have a joint phone call with the dealer and the end user if needed. The lighting package design is usually turned around within 2 weeks with a CAD file given to the dealer.
The service is provided on fixed fee of 2 percent of the entire lighting package. More advanced designs might go up to 4 percent. Dealers do not pay the fee if they don't get the job.
"We have an incredibly high win rate on projects in which we do the design," says Heather Evereth, director of marketing at LumaStream.
---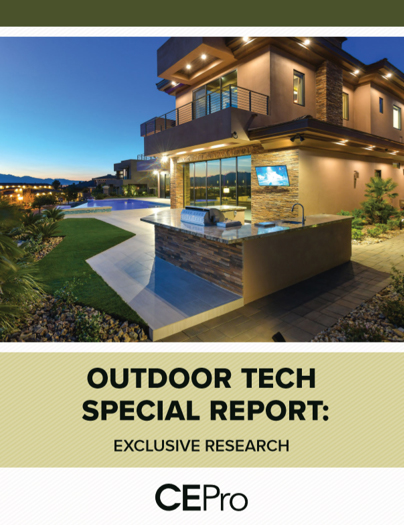 Find Out Why 63% of Integrators Expect Outdoor Business to Grow - CE Pro Download
The outdoor technology market is growing – both the demand from customers and the array of products available. According to our recent CE Pro survey, integrators are taking advantage of this opportunity to grow their businesses. Get your copy of the survey today.
---
About the Author
---
Jason Knott is Chief Content Officer for Emerald Expositions Connected Brands. Jason has covered low-voltage electronics as an editor since 1990, serving as editor and publisher of Security Sales & Integration. He joined CE Pro in 2000 and serves as Editor-in-Chief of that brand. He served as chairman of the Security Industry Association's Education Committee from 2000-2004 and sat on the board of that association from 1998-2002. He is also a former board member of the Alarm Industry Research and Educational Foundation. He has been a member of the CEDIA Business Working Group since 2010. Jason graduated from the University of Southern California. Have a suggestion or a topic you want to read more about? Email Jason at jason.knott@emeraldexpo.com
Follow Jason on social media:

Jason also participates in these groups:
LinkedIn · Google+