Intermatic Ascend Wi-Fi Switches Can be Programmed Pre-Construction, Peer-to-Peer
Ideal for construction sites and new-home communities, Ascend Smart Wi-Fi light switches from Intermatic can be programmed without network connections for security and energy efficiency.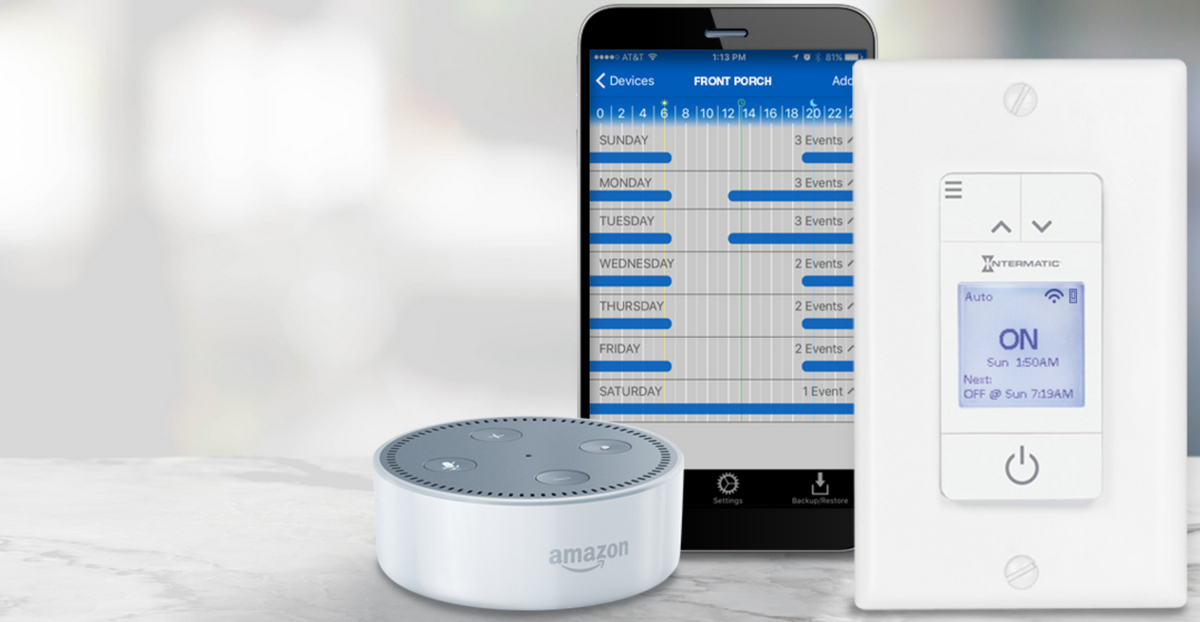 CE Pro Editors ·
June 14, 2018
Intermatic's new Ascend Smart isn't your ordinary Wi-Fi programmable light switch. It has one little feature especially for contractors: It doesn't require a network to configure – no router, no Internet, nothing but a smart phone.
That means pros can configure the switch during construction in peer-to-peer mode, before there's anything to connect to it, and then hand off the settings to the new home buyer.
The STW700W is a 7-day programmable timer that includes a random mode for turning on/off within 15 minutes of a scheduled event. Location-specific dusk and dawn times can provide astronomic lighting schedules on request.
Settings are kept indefinitely in non-volatile memory, and a built-in battery maintains programming information for up to three days in the event of a power loss.
Ascend Smart works with Amazon Alexa currently, but Intermatic says it will work with other third-party services in the future.
In the meantime, it makes sense for production homes and construction sites where scheduled lighting makes sense for security and energy efficiency, even before networks have yet to be installed.
Retail price is $75.
---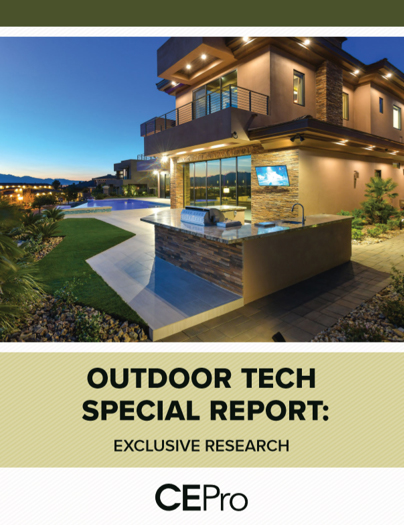 Find Out Why 63% of Integrators Expect Outdoor Business to Grow - CE Pro Download
The outdoor technology market is growing – both the demand from customers and the array of products available. According to our recent CE Pro survey, integrators are taking advantage of this opportunity to grow their businesses. Get your copy of the survey today.
---
Control & Automation
Product Briefs: AudioResearch, Kwikset; Play-Fi, AirPlay2; Lenbrook Joins D-Tools i3
Control4, SnapAV CEO Interviews: Analyzing the Home Automation Merger
10 #SoCustom Solutions to Inspire Your BEST Project Awards Entries
Amazon Alexa Guard Sound-Detection Turns Echo into Smart Security System
Intuitive Interface Is Key to Lighting, Energy Storage/Management Systems
View more on Control & Automation
Take Our Latest Quiz
How Well Do You Understand Ethernet Cables and Connectors?
Bose