Apple TV to get IP Control via Crestron, Control4, Savant Remotes
Announced at WWDC 2018, Crestron, Control4 and Savant home automation systems will be able to control Apple TVs via IP in the new iOS 12; Dolby Atmos support comes to tvOS.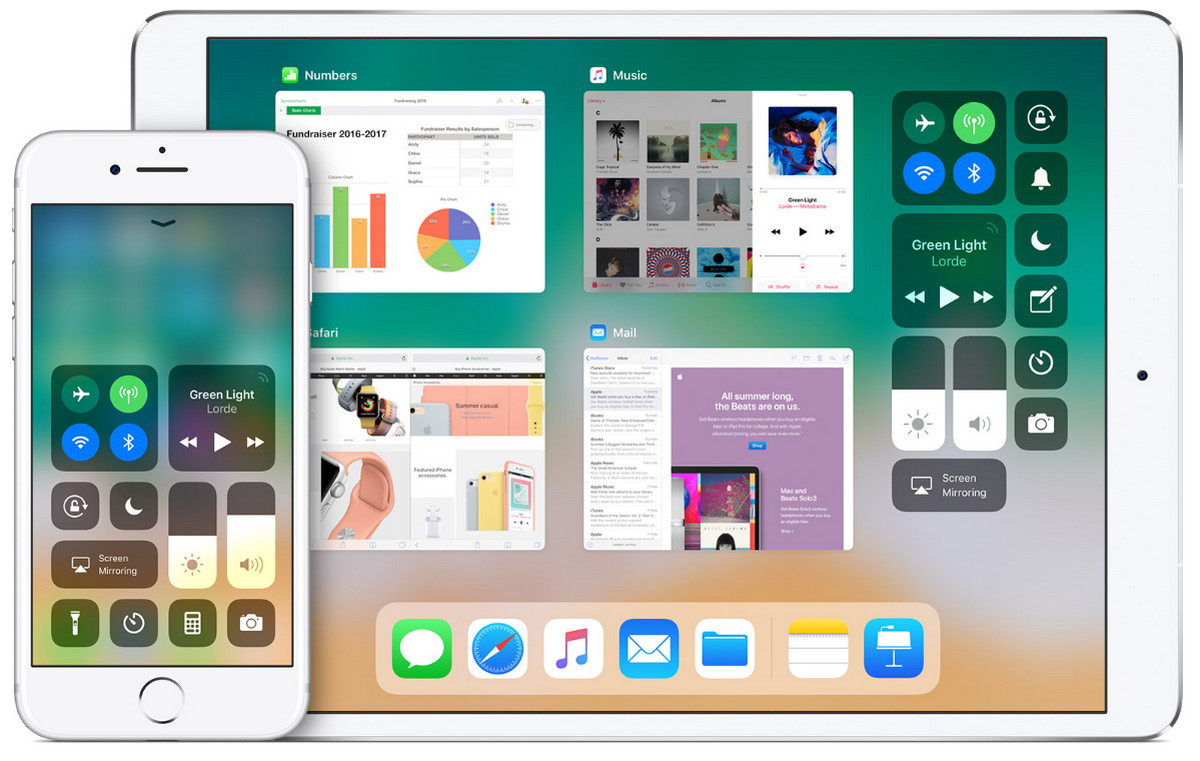 Julie Jacobson
·
June 4, 2018
Historically unfriendly to third-party integration, Apple TV will soon get IP control via Crestron, Control4 and Savant home-automation remotes. The announcement came today during Apple's WWDC 2018 conference.
Details are scarce right now, but Crestron released a brief statement that integrators will "soon be able to leverage the power of Apple TV, Siri, and HomeKit to enhance their clients' lifestyles and user experience."
The Crestron statement continues:
First, it will enable IP control of Apple TV, including voice commands via the TSR-310 touchscreen remote control. And second, it allows users to use Siri on their iPhone, iPad, Apple Watch, or HomePod to control the Crestron devices in their home such as lights, shades and thermostats.
TV remote control -- from both Apple and third-party remotes -- will be added to the iOS Control Center, enabling simple control via shortcuts in the app.
Currently, Apple TV offers precious little integration with third-party home-automation systems. Developers have worked furiously over the past few years to reverse-engineer Apple TV for some modicum of control (e.g., the 2014 RTI hack and 2016 Crestron kludge). Crestron says of today's announcement: "This is MAJOR news."
Also today, Apple announced Dolby Atmos support in iTunes, making the Apple TV app the only streaming player with support for both Dolby Vision and Dolby Atmos.
CE Pro will continue to follow the iOS 12 news.
Related: Crestron Developer Reviews TSR-310 Remote: 'Favorite Remote Yet'
About the Author
---
Julie Jacobson, recipient of the 2014 CEA TechHome Leadership Award, is co-founder of EH Publishing, producer of CE Pro, Electronic House, Commercial Integrator, Security Sales and other leading technology publications. She currently spends most of her time writing for CE Pro in the areas of home automation, security, networked A/V and the business of home systems integration. Julie majored in Economics at the University of Michigan, spent a year abroad at Cambridge University, earned an MBA from the University of Texas at Austin, and has never taken a journalism class in her life. She's a washed-up Ultimate Frisbee player currently residing in Carlsbad, Calif. Email Julie at jjacobson@ehpub.com
Follow Julie on social media:
Twitter · LinkedIn · Google+
Julie also participates in these groups:
LinkedIn · Google+
Control & Automation
Crestron Pyng OS2 Takes Center Stage at Resi Summit
Where's the Gear? 16 Electronics Components that Hide in the Home
Product Briefs: Pioneer adds MQA; WiSAR, Axiim; Lutron Redesigns MyLutron; Roku Pricing
Sound Advice on Outdoor Installs from Coastal Source President Franco D'Ascanio
A Google Home First: Local Integration with GE Smart Bulbs via BLE - No Network Needed*
View more on Control & Automation
Take Our Latest Quizzes
How Well Do You Understand Ethernet Cables and Connectors?
Quiz: Is Your Company Performance Above or Below Average?
How Much Do You Know About Cell Phone Signal Boosters?
How Efficient Is Your Service Department? Take the Quiz
5G and the Need for Cellphone Signal Boosters—Do You Know Enough?