2018 Wage and Salary Study Reveals Annual Wages, Benefits for Custom Integration Pros
CE Pro 2018 Wage and Salary Study breaks down annual wages by region and size of company, along with benefits for technicians, sales, project managers and more.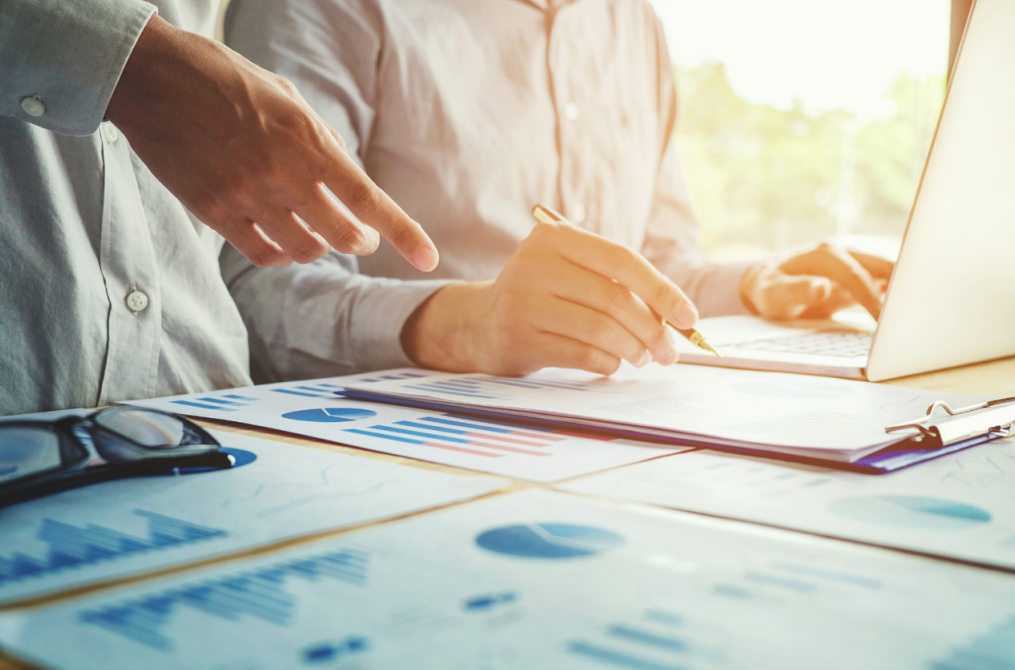 Jason Knott
·
September 19, 2018
Despite extreme shortages in technicians, sales staff and management personnel in every corner of the U.S., wages among employees in custom integration companies have not grown outrageously.
Indeed, wage increases being paid by integrators are keeping pace with the general cost-of-living increases in the economy in all sectors of business.
In other words, integrators are keeping a solid rein on their spending and keeping within their business models, unwilling to overpay technicians, sales and management personnel.
The inevitable result is likely a longer backlog of projects in which clients are forced to wait for their custom installation services.
That trend is just one result from new exclusive research from CE Pro in the 2018 CE Pro Wage & Salary Study. Overall, wages paid to technicians have increased 9 percent since November 2015, the last time the study was conducted.
Entry-level technicians are paid $16.48 per hour in 2018. This year's study was conducted in June 2018, a 32-month gap since the previous study. So, to get specific, that calculates to a 3.4 percent increase per year. That rate mimics the overall trend in other industries in the U.S.
This exclusive study also breaks down:
Labor profitability
Wage and salary comparisons by nine regions of the country
Wage and salary comparisons by the size of the company.
Hourly wages for entry-level and veteran installation technicians, entry-level and experienced service technicians, and entry-level and experienced sales managers.
Annual salaries for general managers, project managers, designers, programmers, IT staff, and administrative personnel.
Predicted wage increases for 2018.
Benefits offered, including vacations, health insurance, tool allowances, education stipends, product discounts, cellphone reimbursements, 401k, trade show travel, vehicle reimbursements and more.
Average bonuses paid, including what the bonuses are based on and when they are paid
Sales commission structure for both salespeople and service technicians who upsell in the field.
There are also infographics filled with important information.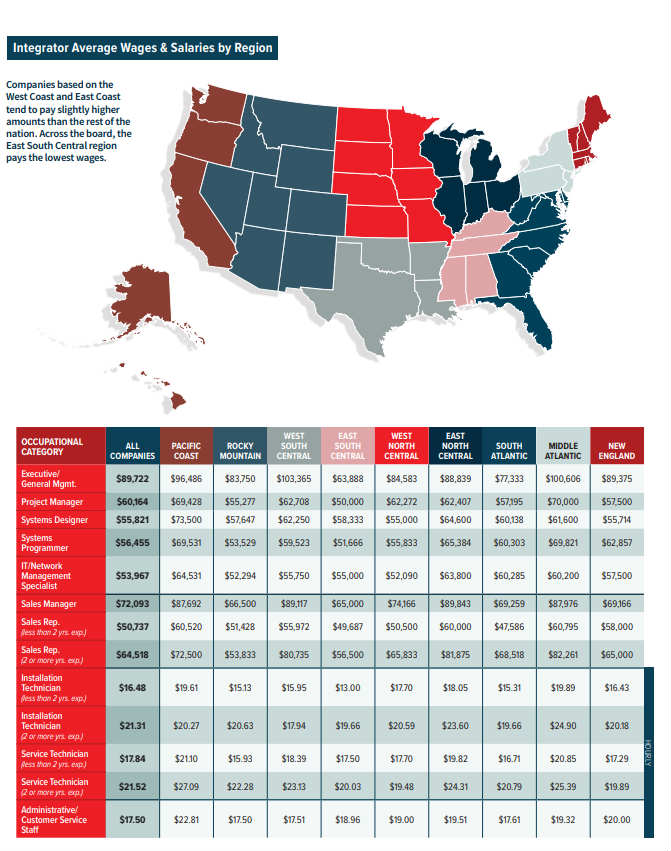 To download the 2018 Wage and Salary Study, click here and fill out the form on the righthand side of the page.
---
7 Clever Ways to Hide Home Technology - CE Pro Download
Most technology products are not that visually appealing. Black boxes and tangled wires do not add to the character of a high-end smart home project. Luckily, our integrator readers have a number of clever solutions so these components don't have to be visible in your next project.
---
About the Author
---
Jason has covered low-voltage electronics as an editor since 1990. He joined EH Publishing in 2000, and before that served as publisher and editor of Security Sales, a leading magazine for the security industry. He served as chairman of the Security Industry Association's Education Committee from 2000-2004 and sat on the board of that association from 1998-2002. He is also a former board member of the Alarm Industry Research and Educational Foundation. He is currently a member of the CEDIA Education Action Team for Electronic Systems Business. Jason graduated from the University of Southern California. Have a suggestion or a topic you want to read more about? Email Jason at jknott@ehpub.com
Follow Jason on social media:

Jason also participates in these groups:
LinkedIn · Google+
Business
People & Places: Legrand Hires Atkins; MSE Promotes McManus; New Lowell Mfr Reps; SSE Reps
CEDIA Brings New Courses on Home Cinema Design, Emerging Trends to ISE 2019
27 Business Processes Every Integrator Should Document…in Writing
4K TVs Now Represent 44% of All Displays Sold
ConnectWise Acquires Sienna Group, Adds Data Security to Productivity Suite
View more on Business
Take Our Latest Quiz
How Well Do You Understand Ethernet Cables and Connectors?