19 Dolby Atmos, DTS:X Immersive Audio Solutions
Immersive audio formats have forged an impactful effect to complement 4K video in driving renewed interest in home theater. Here are 19 Dolby Atmos and DTS:X products that integrators can use to create sizzling sound systems.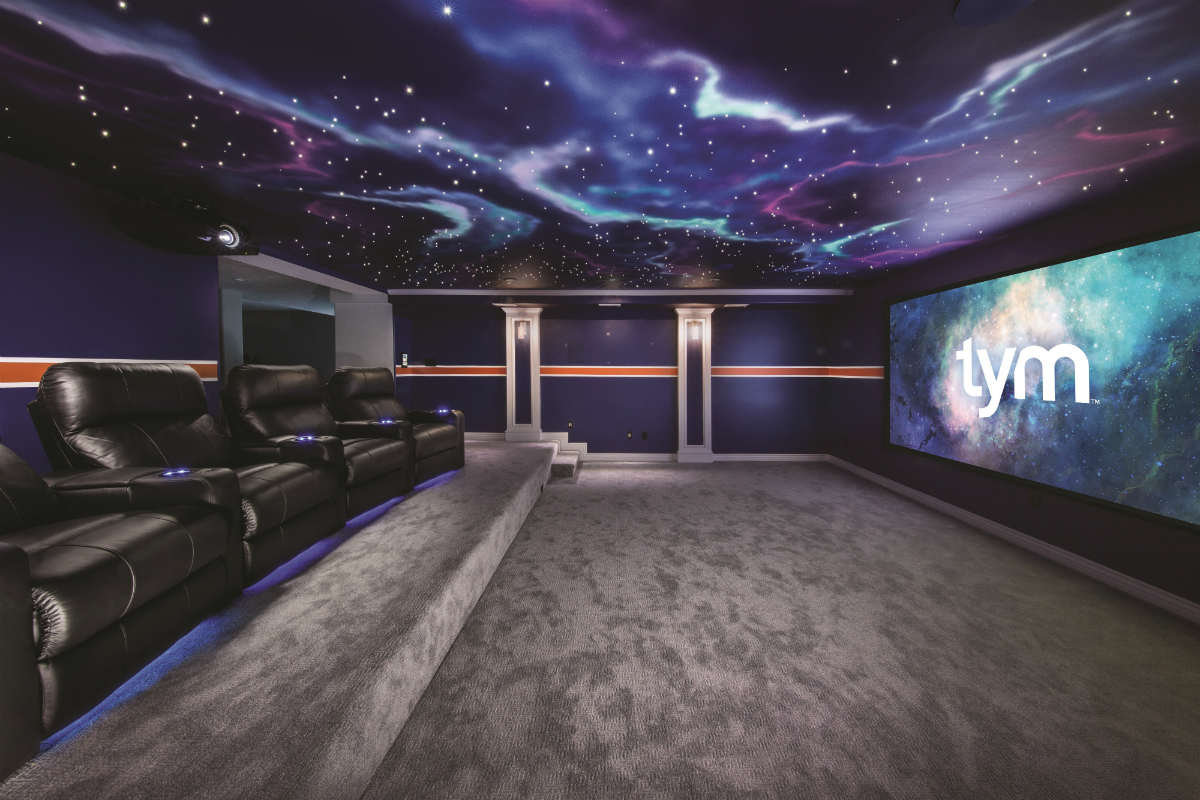 Robert Archer
·
February 12, 2018
Home theater is back. Arguably the last category within the residential electronics industry to bounce back from the recession, today's home theater market is fueled by the growing popularity of 4K and HDR (high dynamic range) video, and latest multichannel immersive audio formats.
Dolby ignited interest in immersive audio when it launched its Atmos format for the residential market a few years ago. Pulling the format from its commercial division, Dolby introduced the term "object-based audio" to describe the process in which "objects" are placed within a soundfield. This approach differs from the standard methods, which assign sound elements to channels, and it enables mixing engineers to create audio experiences that surround listeners in a more realistic fashion, according to Dolby.
Read Next: 5 Crucial Tips for Dolby Atmos Setups; 5 Best Demo Scenes
Following the release of Atmos, similar formats from DTS and Auro Technologies were introduced.
After some delays, DTS:X format is now readily available. Available as a firmware upgrade or as part of new A/V receivers and processors, DTS:X is showing up on a growing number of home video release soundtracks, including 4K Ultra HD Blu-ray discs.
DTS also offers its DTS Virtual:X and DTS Headphone:X formats. DTS Virtual:X works with all of DTS' codecs and a range of speaker system configurations to produce an immersive listening experience regardless of the speaker layout.
Headphone:X provides users, including gamers, smart device users and computer users with a similar audio experience from the privacy of their headphones.
With roots in commercial audio like Dolby's Atmos format, Auro Technologies' Auro-3D has gained traction particularly in the European home theater market. The company says Auro-3D adapts to a variety of systems, and like the other immersive formats available to consumers, Auro-3D enlists height channels to create a more enveloping experience.
In addition, unlike the other formats, Auro also places an emphasis on music and works with the music production community to provide music encoded with Auro-3D.
To get an idea of what some popular custom industry manufacturers are offering, here are 19 products to help integrators put together top-notch immersive audio systems.
---
7 Clever Ways to Hide Home Technology - CE Pro Download
Most technology products are not that visually appealing. Black boxes and tangled wires do not add to the character of a high-end smart home project. Luckily, our integrator readers have a number of clever solutions so these components don't have to be visible in your next project.
---
About the Author
---
Bob is an audio enthusiast who has written about consumer electronics for various publications within Massachusetts before joining the staff of CE Pro in 2000. Bob is THX Level I certified, and he's also taken classes from the Imaging Science Foundation (ISF) and Home Acoustics Alliance (HAA). Bob also serves as the technology editor for CE Pro's sister publication Commercial Integrator. In addition, he's studied guitar and music theory at Sarrin Music Studios in Wakefield, Mass., and he also studies Kyokushin karate at 5 Dragons in Haverhill, Mass. Have a suggestion or a topic you want to read more about? Email Robert at rarcher@ehpub.com
Follow Robert on social media:
Twitter
Robert also participates in these groups:
LinkedIn · Google+
Home Theater
SnapAV Acquires Volutone, Adding 7 Distributor Locations
Product Briefs: Atlona, Josh.ai; Luxul Self Healing; Naim adds AirPlay 2; PS Audio OS; SnapAV
American Audio & Video Introduces $650 and $900 Thorens Turntables
Wounded U.S. Army Captain Nick Vogt Receives Custom ELAN Smart Home
Video Maven John Bishop: MicroLED Claims are 'Fake News'
View more on Home Theater
Take Our Latest Quizzes
How Well Do You Understand Ethernet Cables and Connectors?
Quiz: Is Your Company Performance Above or Below Average?
How Much Do You Know About Cell Phone Signal Boosters?
How Efficient Is Your Service Department? Take the Quiz
5G and the Need for Cellphone Signal Boosters—Do You Know Enough?