The topic of cybersecurity has been buzzworthy in the integration business for some time now, especially with the continued emergence of the Internet of Things and voice control leading to more concerns over hacking and privacy.
Now, amid the novel coronavirus (COVID-19) outbreak and subsequent shelter-at-home orders, cybersecurity has seemingly been in the spotlight even more as people set up work-from-home operations and distance learning for their children.
Research firm Parks Associates recently found that 79% of U.S. broadband households are concerned about data security or privacy issues, for instance. Meanwhile, the soaring use of the Zoom platform has also brought about more problems due to hacking accounts and 'Zoombombing', plus it's not like ransomware and other hacking is going away amid the coronavirus outbreak – they may turn to targets like hospitals such as what happened at the Champaign-Urbana Public Health District in Illinois.
So with cybersecurity still top of mind for integrators working in both residential and commercial sectors, a recent survey went out to the audiences of CE Pro and sister publications Commercial Integrator and Security Sales & Integration (SSI) as the "Cybersecurity Opportunity for Integrators" study.
More Cybersecurity Work to Be Done
The overarching findings are that integrators in general still have much work to be done when it comes to protecting their own businesses let alone the nearly three-quarters (73%) of customers that aren't being offered cybersecurity software/platform as part of the integration service, per the study of nearly 100 resi, commercial and security-focused integrators who responded (92 total).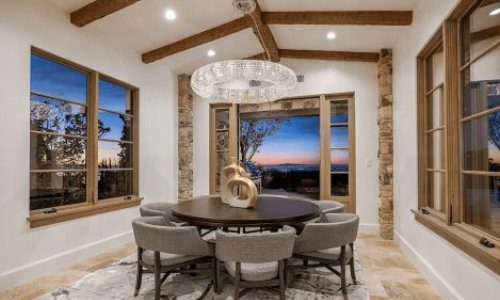 As a custom integrator, lighting is in demand. Effective communication, education and showcasing the value proposition of LED light fixtures in conjunction with integrative control systems are the keys to overcoming challenges and closing sales in this specialized market. Join us as we discuss the future of digital lighting and control with David Warfel from Light Can Help You and Patrick Laidlaw and Mark Moody from AiSPIRE.
Register Now! 
Within the overall survey (responses were also synthesized for those primarily serving residential and commercial markets), integrators represented a nearly even cross-section of clientele – 35% primarily serve commercial customers, 34% residential and 31.5% address both.
From those groups combined, nearly six in 10 (59%) say they spend between zero and $500 annually on cybersecurity software solutions for their customers. On the flip side, a dozen respondents (13%) say they spend $10,000 or more annually in this regard.
In between, 10% said they spend $501 to $2,000 annually on cybersecurity software for clients, and another 10% report spending $2,001 to $5,000.
While 27% of respondents indicated, as previously mentioned, they offer customers a cybersecurity software/platform as part of their integration service, that number drops when probed a little further. The study reveals that 79% of survey-takers do not offer cybersecurity separate from what was integrated with the hardware from the manufacturer, and only 18.5% earn monthly revenue from recurring fees associated with their cybersecurity offerings (or 81.5% that don't).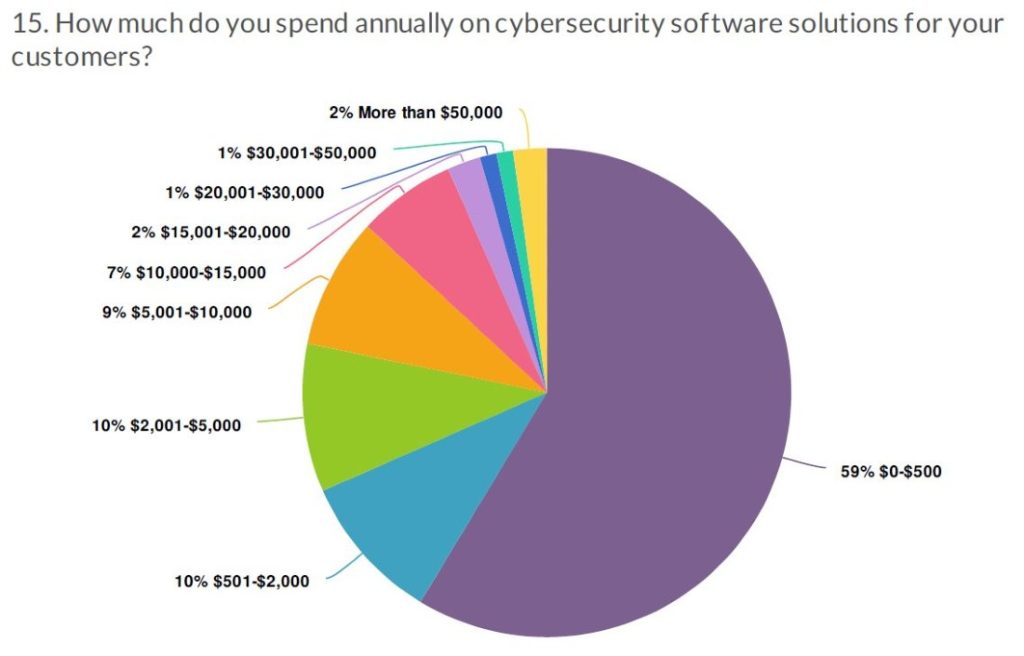 For those who are augmenting their revenue with monthly fees associated with cybersecurity, positive answers with commentary showed a range: between $35 and $150 per month for residential customers; "varies" was common for referring to commercial customers, though at least one noted $250 per month based on the number of clients/users.
There was also big variance on the solution providers that integrators are implementing: everything from mega companies like Microsoft and Cisco to more custom integration-focused offerings like SnapAV Araknis and Luxul. Other mentions included SonicWall, Netgate and Ubiquiti.
Are You Protecting Your Own 'Home'?
One impediment to integrators' lagging on offering cybersecurity solutions that aren't already integrated into manufacturers' solutions could be that companies are still working on protecting their own houses, so to speak.
While some technology is easy enough for integrators to implement into their own showrooms, show homes and demos, based on the CE Pro survey cybersecurity hasn't fallen in line as a "practice what you preach" concept (that might also reflect a tech culture in which residential and especially commercial cybersecurity remains the domain of IT-specific providers).
When asked if they currently utilize any cybersecurity solutions to protect their own businesses, overall 60% of the respondents did reply positively that they are indeed using solutions such as Sophos, AVG, Norton, McAfee, Cisco and other firewall, anti-virus, etc., software. But that leaves a 40% chunk who aren't doing so, and when focusing on companies that identified themselves as residential market specialists that "yes" percentage drops to 53% compared with 62% for commercial integrators.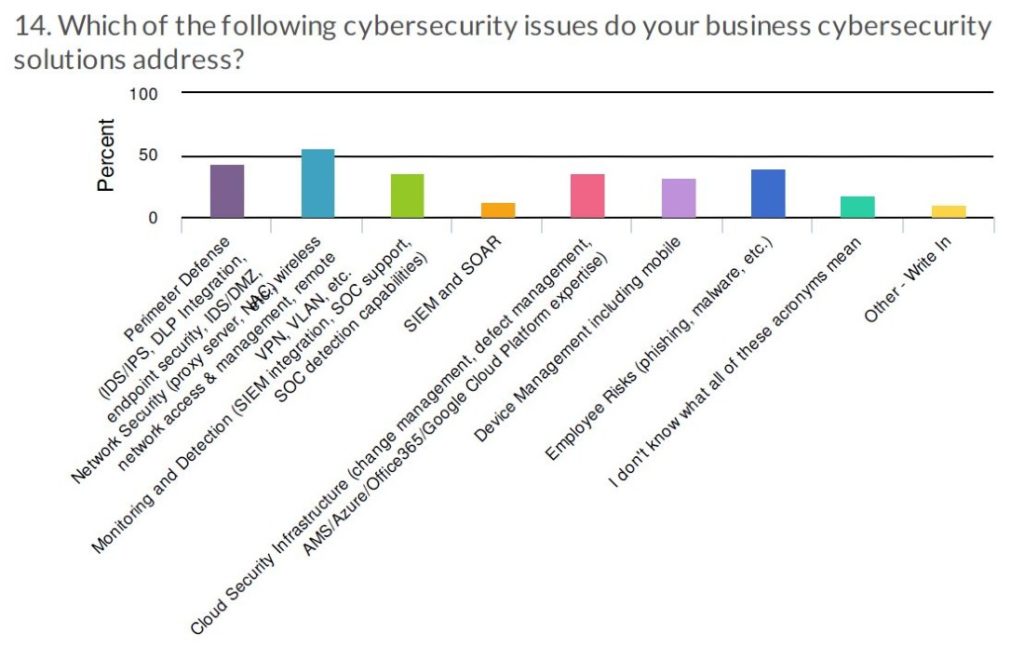 Furthermore, the majority of survey-takers do not carry cybersecurity insurance for their companies. More than three-quarters of responding companies overall (76.1%) answered "no" to that query.
Cybersecurity has been a CEDIA focus for several years now, and the association featured a workshop on the subject during the recent Integrated Systems Europe event in Amsterdam, for instance. Integrators can expect more education and trainings on the topic this year, and also download a whitepaper, "Securing the Residential Network," that CEDIA created last year.
"Significant improvements in your cybersecurity practices do not have to be a heavy lift," CEDIA instructor and Ihiji co-founder Mike Maniscalco wrote earlier this year.
Also, the Consumer Technology Association's Smart Home Division launched a Cybersecurity Checklist Tool for integrators back in 2017 that is useful not only for technicians in the field, but also as a marketing tool with clients to show them what your company is doing to protect their privacy versus what your competitors may or may not be doing.
What's been your experience addressing customers' cybersecurity concerns? Have you installed robust cybersecurity solutions in your own business? Drop us a line and let us know how this opportunity has impacted your integration business.
If you enjoyed this article and want to receive more valuable industry content like this, click here to sign up for our digital newsletters!