Growing Your Business in the Luxury Market
How to capitalize on this small but profitable market for ongoing business success.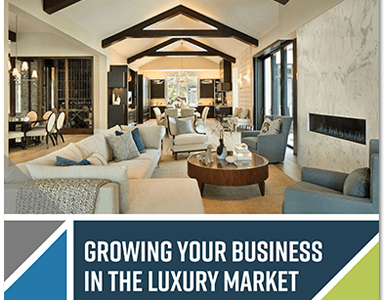 The Ultra High Net Worth market (earners making more than $30 million per year) is small but can be very lucrative for integrators who know how to address this affluent clientele. Though the market is small (about 225,000 people in the U.S.), it is growing at a rate of 3.5 percent per year. But what exactly does it take to successfully capture this niche market?
There are several key factors including:
Identifying the decision makers / influencers for affluent clients. (More often than not, the decisions are made by others on behalf of the client.)
Creating a proper product mix that will be attractive to wealthy clients. (It's not just about carrying the most-expensive equipment.)
Recognizing that time, more than money, is often the most important element to a wealthy person, and how to establish best practices for the installation and service process.
How to sell yourself and your company to ultra-wealthy customers with a special event catering to affluent customers.
Download this FREE special CE Pro Partner Guide entitled "Growing Your Business in the Luxury Market" sponsored by Lutron to gain valuable insight for how to set up your sales, installation and service teams to cater to ultra-wealthy clients.
.