When you are a smaller company, it's not easy to stand out sometimes. But this year's winners of the 11th annual CE Pro Quest for Quality Awards in the Category Kudos classification definitely set themselves apart. When larger companies are engaged with integrators across multiple equipment categories, it gives their staffs more opportunities to shine (or not). But for a niche manufacturer or service provider, it's vital to perform at their peak during their limited interactions with dealers.
That's the reason several years ago CE Pro created the Category Kudos recognition within the Quest for Quality Awards program to recognize outstanding service. The winners are the results from 14,500 individual votes cast by custom electronics integrators.
Best COVID-19 Response
CasaTunes
CasaTunes' level of service has not noticeably diminished during COVID. It speaks to their effective organization structure. —Verbatim comment from reader
OneVision Resources
One of our proudest moments during the beginnings of COVID was enabling our partners to provide immediate and free 24/7 support to ALL of their clients for network-related issues. This led not only to an enormous increase in goodwill but also generated additional membership sales dealers would not have closed otherwise. —Joseph Kolchinsky, Founder/CEO, OneVision Resources
WhyReboot
What distinguishes us from our competitors is that we don't focus on gathering more partners, churning out more systems, or creating cookie-cutter experiences. Our goal is to provide the best support that we can to our partners. It's paramount for us. As long as we don't lose sight of that goal, the rest will follow. —Bjørn Jensen, President, WhyReboot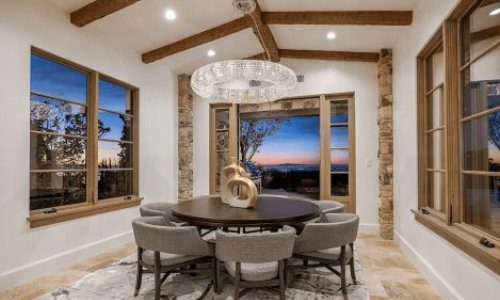 As a custom integrator, lighting is in demand. Effective communication, education and showcasing the value proposition of LED light fixtures in conjunction with integrative control systems are the keys to overcoming challenges and closing sales in this specialized market. Join us as we discuss the future of digital lighting and control with David Warfel from Light Can Help You and Patrick Laidlaw and Mark Moody from AiSPIRE.
Register Now! 
ELK Products
ELK Products is a tight-knit team that works very well together. A challenge such as the COVID-19 pandemic presents a real test of the strength of an organization. ELK Products realizes that we have two critical objectives that both need to be met without sacrificing either. First, we must take care of our customers. Second, we must ensure the safety of our employees. ELK executed a plan that created a safe work environment, and leveraged technology to ensure customer support. —Sean Curley, President, ELK Products
WAVE
WAVE has been responsive to my needs for many years. They deliver products to the jobsite at the last minute when we desperately need them to complete the project. —Verbatim comment from reader
Future Ready Solutions
When the pandemic hit, many dealers reported that they had lost program status with their vendors because they purchases were down (really?). We thought long and hard about what would help our dealers the most. Our solution was to take our Future Ready Reward Program, which has Silver, Gold, Platinum, and Diamond pricing levels, and elevated all our dealers to Platinum level — initially for 90 days, and then extended it through the end of 2020. —Eric Bodley, President
URC
Commitment to our dealers is the heart and soul of our brand. URC is thankful for this recognition and remains committed to helping our dealers survive and thrive. —Chang K. Park, Founder & CEO, URC
Savant
Necessity drove us to innovate and be resourceful across our education, support, sales and marketing platforms. The only thing we regret is not doing some of it sooner. —Angela Larson, Sr. VP of Customer Operations, Savant
Best Customer Service
CasaTunes
The folks at CasaTunes have always provided quick responses to my requests for assistance. Some companies just provide a link to the FAQ section on their website… not CasaTunes, they take care of it. —Verbatim comment from reader
BlackWire Designs
When you purchase from BlackWire, you also receive unmatched customer support and extensive product knowledge. We are former technicians who have spent many hours in the field. Our goal is to provide not just a product, but a service to both residential and commercial dealers to ensure their installs goes smoothly. In addition, BlackWire aggressively pursues software integration with nearly every product we offer. If there is not a driver available, we develop one for the industry. —Kevin Luther, Owner, BlackWire Designs
Best Technical Support
AVPro Edge
AVPro Edge has always provided me with over-the-top technical support. —Verbatim comment from reader
CasaTunes
I have to say without exception, CasaTunes is unquestionably the easiest company to deal with. There are no questions asked when we have to deal with returns. I can't think of anything negative regarding product or tech support. —Verbatim comment from reader
Josh.ai
It is critical that our partners who install custom solutions receive best-in-class service and support to ensure every Josh.ai system performs beyond expectations. The time, energy, and education of our community is of the utmost importance as we continue making the future home a reality. —Casey Levy-Tulloch, Business Development, Josh.ai
D-Tools
It is a tribute to my team's deep sense of caring and commitment to our customers and the channel. We thank our customers for their loyalty and support, and appreciate your willingness to continually share ways that we can improve our products and services, which in turn enables us to make the improvements necessary to drive increased growth and profitability in your business. —Randy Stearns, CEO, D-Tools
ELK Products
We maintain a highly skilled tech support team to ensure our customers can leverage the full capabilities of our systems and execute the most unique solutions in the field. The average tenure of our tech support team is over 12 years. Experience like this is invaluable, and we are very proud to be able to offer such capable professional support to our customers every day. —Sean Curley, President, ELK Products
WhyReboot
WhyReboot always answers the phone — even when away on vacation. They provide true 24/7 support. —Verbatim comment from reader
Best Warranty Support/Policies
Just Add Power
Just Add Power will always give its dealers the best possible warranty and support services because we know that this contributes to their success. Our Advance Replacement policy eliminates the hassles installers often experience with others. We don't require a credit card to ship the service pieces that the dealer requests, and we make it easy to get advance replacement pieces quickly, even arranging for courtesy overnight shipping in urgent situations. —Ed Qualls, CEO, Just Add Power
Best Shipping Policies
RTI
It's an on-demand world, and the team at RTI recognizes our dealers' needs. Great shipping is a team effort; accuracy from order entry to shipping, and same-day processing moves products from our many distribution points into our dealers' hands when and where they need it. —Jim Koenig, National Sales Director, RTI
If you enjoyed this article and want to receive more valuable industry content like this, click here to sign up for our digital newsletters!