It wasn't quite a David Letterman top 10 list, but as part of the CEDIA Expo Virtual Design + Connection education track, the Design UnCut session, "Home Tech Top 10: Products Designers Need to Know," delivered some serious technology ideas for the designer channel.
Hosted by Veronika Miller, founder of Modenus Media, and Katye McGregor Bennett of PR agency KMB Communications, the presentation featured panelists Jamie Briesemeister, CEO and sales & marketing director at Integration Controls, Ed Gilmore, owner of Gilmore's Sound Advice, as well as Brad Hintze, senior director of product marketing at Control4.
The session built upon momentum from the past two CEDIA Expos, in which Design + Connection booth tours gave invited interior designers a better understanding of products "to help make projects better" in a common goal, says Miller, one of those designers who had taken part.
For starters, Hintze addressed the need for a "smart home OS" just as we have an OS for familiar devices like smart phones.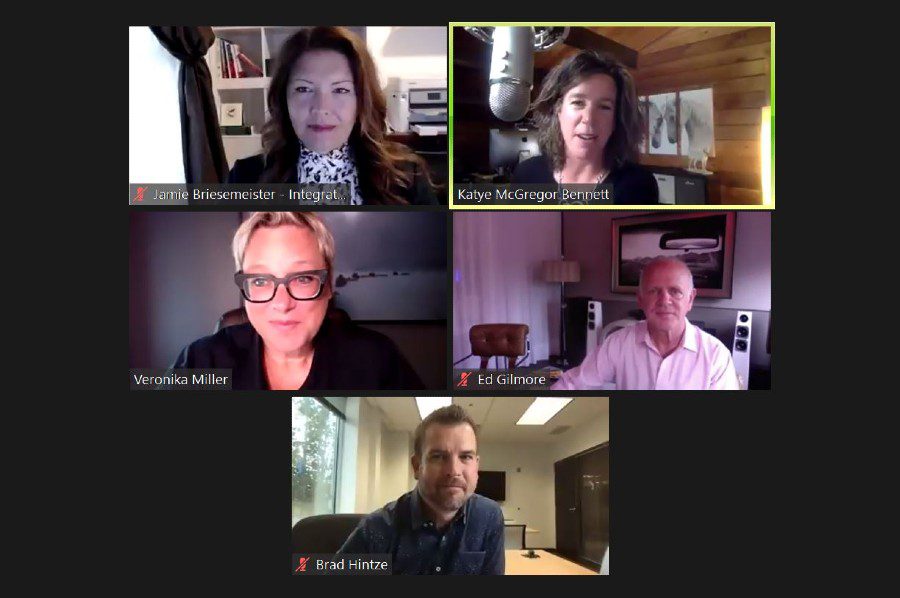 "Many people assume a smart home is run by a mobile phone or voice control alone; the reality is you need a variety of interfaces," Hintze notes of a common mainstream misconception. Call it a bonus to the top 10 – keypads, touchscreens, tabletop devices, in-wall devices, apps and voice control abilities.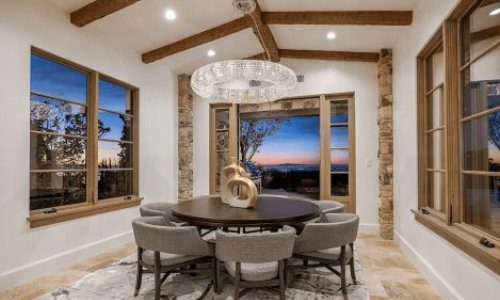 As a custom integrator, lighting is in demand. Effective communication, education and showcasing the value proposition of LED light fixtures in conjunction with integrative control systems are the keys to overcoming challenges and closing sales in this specialized market. Join us as we discuss the future of digital lighting and control with David Warfel from Light Can Help You and Patrick Laidlaw and Mark Moody from AiSPIRE.
Register Now! 
Art & Mirror TVs, Invisible Speakers, Automated Window Treatments Play Well with Designers
Briesemeister and Gilmore then shared five products/applications apiece that speak to the blending of design and integration.
She began with Samsung's Serif QLED, which like Samsung's The Frame works as art. It goes to her subject of "purpose-built" displays, which also include mirror TVs from brands like Seura, and applications like pop-up lifts that can hide displays (and integrate with automation systems).
"It's not just throwing a picture on the wall, it's a television – there's a box that needs to feed what we see on the TV and we'll hide that," Briesemeister says, noting the pro's role. "It's critical to be involved early so we have the carpentry in the right spot, the wiring in the right spot."
Window treatments like shades and drapes is a category that Briesemeister says most designers and homeowners don't realize they can automate. She mentions custom Roman shades from Hartmann & Forbes that her company pairs with Lutron.
Linear light LEDs, dimming drivers and controls represents another category that works well with careful coordination between integrators and designers for a great outcome, she says.
To help designers get rid of "wall acne," Briesemeister points to remote thermostat sensors that will yield fewer wall devices and "timeless design options." A system like Control4 will give owners an app to control heating/cooling from anywhere.
For audio, she enthused about invisible loudspeakers and presented designers a sense of the behind-the-scenes work integrators do to implement them. The end result being owners don't see a thing, and it allows for painted, wallpapered, plastered or even leather finishes.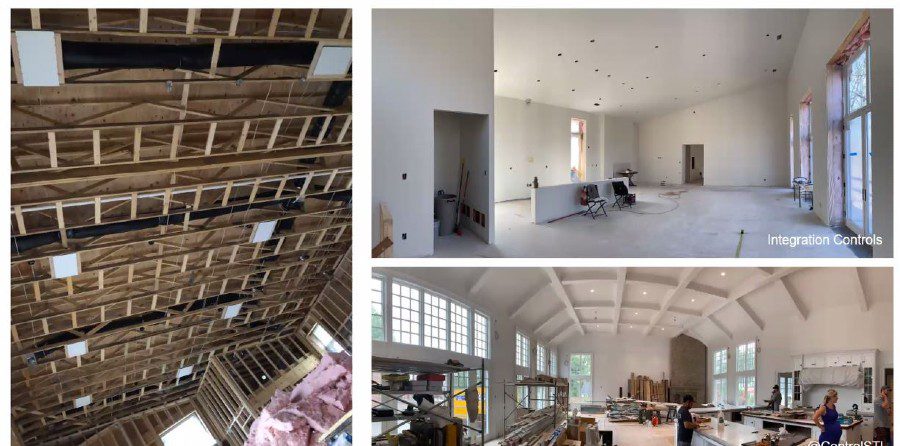 Hiding Home Networking, Creating Digital Art, Featuring Fabric
Gilmore followed and started by discussing the home network, which now might need to handle 100-150 devices in a large home. "It's super important that we get our wiring to where we need it. You need wire to actually broadcast all that wireless activity in the home," he asserts. Despite designers' pushback on not wanting to see a wireless access point, he adds one answer is WhyReboot's Paramount solution to hide WAPs.
To piggyback on invisible speakers and "hiding in plain sight" possibilities, Gilmore mentioned small-aperture loudspeakers in which small cutouts bely the larger speaker/subwoofer cabinets inside walls and ceilings. "You don't even know it's there," he says, citing James Loudspeaker projects. "These give us a distinct advantage when a client is looking for a high-performance solution."
For creating a customized, stunning, immersive art experience, Gilmore showed a direct-view LED solution to install "light walls" for customers, noting U.K. company Lightworks. He adds Barco Residential's digital art canvases from projection too, in which the integrator can conceal the unit.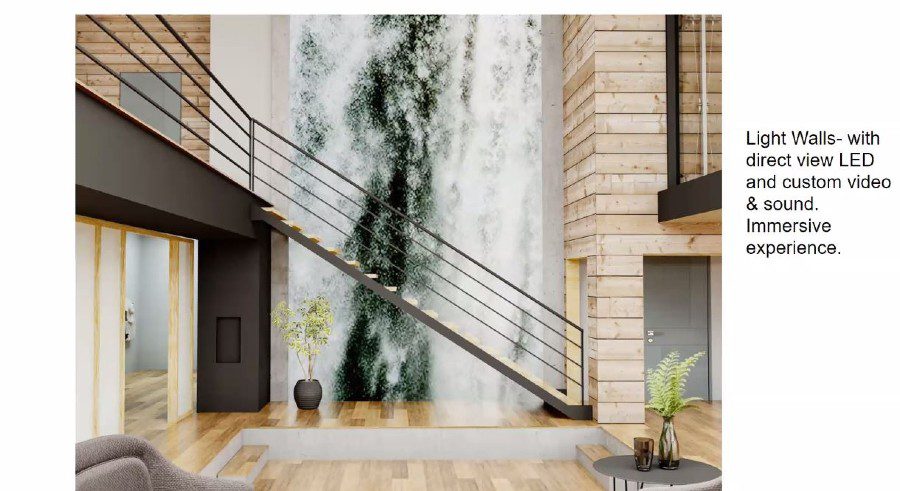 Gilmore's Sound Advice showroom provided another illustration for hiding technology, he showed, via fabric to conceal high-performance audio. "We want designers to understand fabric can be your friend," he says.
An exciting trend Gilmore points to is wellness, and in particular human-centric lighting for all our time spent indoors … but it all needs to be controlled and planned, he notes.
"Focus on lifestyle, not necessarily pieces of technology," Hintze adds to advice for designers working with integrators.
If you enjoyed this article and want to receive more valuable industry content like this, click here to sign up for our digital newsletters!