Barco is taking wellness to a higher level with its digital canvas media art.
"Currently the discussion around wellness and biophilia in our industry is mostly focused on topics such as human-centric lighting, soundscapes and Indoor Air Quality. While none of these fall within the realm of what Barco Residential brings to the industry, we feel the topic fits very well into our existing strategy and focus on the experiences we create on our digital canvases for our customers to share with loved ones," says Tim Sinnaeve, managing director, Barco Residential.
Sinnaeve says some of the existing experiences that Barco provides fit into a holistic view of wellness and biophilia are movies, gaming and new media art.
"Their wellness benefits have been the subject of research and are worth reading up on in the context of our industry's offerings around wellness and biophilia," he notes. "If we stay a little closer to the current focus of biophilia however, as biological attachment to nature, I am most excited about an experience we've started calling 'Window on the World.' Here we use our digital canvas to create something ranging from resembling an actual window to mapping an entire wall."
The latter is Sinnaeve's personal favorite being offered by Barco as it opens up the experience of having "pushed over the wall" and takes away the notion of "screen."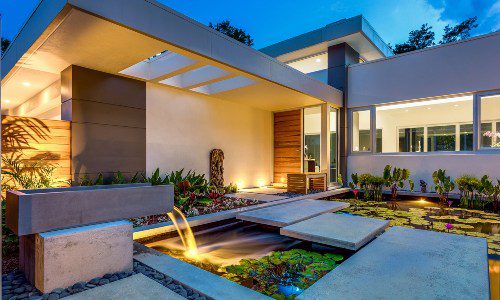 Landscape and architectural lighting create a magical and elegant ambiance for homeowners. The outdoor lighting industry has always been a phenomenal one and continues to grow in popularity. Now is the ideal time to learn more about this rapidly growing and highly profitable industry. Join our panel of esteemed lighting experts that will dive into why it's time for integrators to rethink their role in the outdoor lighting industry.
Register Now! 
"Imagine using that to create a life-size ocean, mountain or forest view," he says. "This could be a client's own ocean view streamed from their beach home! From a technology perspective, it's also an interesting example of how the different technologies we use to create our canvas enable different experiences. In this case, with the architectural integration possibilities we've built into our projectors, projection really allows you to "push over the wall" without being left with a big black hole when it's just a wall."
He notes that wellness is not necessarily "new," but Barco's digital canvases are just now being categorized as wellness, especially as nature-oriented images are used in the technology.
If you enjoyed this article and want to receive more valuable industry content like this, click here to sign up for our digital newsletters!