It's been a while since we've heard from Blackwire Designs, but coming out of CEDIA Expo 2023 the distributor had plenty of news ranging from new Control4 drivers, as well as its own linear lighting design software tool, which they have charmingly named Blacklight.
Headquartered in Phoenix, Arizona, Blackwire Designs stands out among its peers from its integrator-exclusive staffing and its integrated software approach, the overall goal being to streamline and consolidate an integrator's daily work. That's at least the philosophy these new updates seem to take.
Blacklight Design Tool is a Lighting Design Software Designed for Linear Lighting
In what is likely a first for the industry, Blackwire Designs announced it will be releasing the industry's first lighting design software focused on linear LED lighting. Available as an exclusive offering for all Blackwire customers, Blacklight comes at no additional cost.
Starting off, users can importing the floorplan of the installation site, and from there, they can draw out each fixture. The tool then lays out, configures, prices, and generates a purchase order for the custom lighting system design, calculating all the necessary equipment required, from tape LED strips, extrusions, and lens covers to wiring, controls, mounting hardware, and accessories.
According to Blackwire, it even manages electrical calculations for wattage, tape length, voltage drop, supply wiring gauge, and load capacity for power supplies and connected control devices with built-in error correction.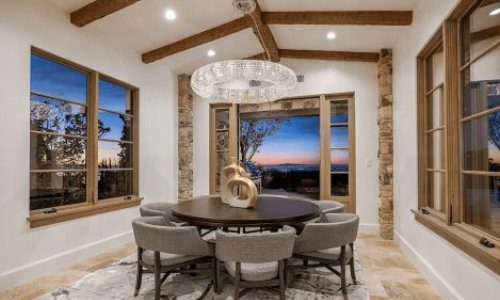 As a custom integrator, lighting is in demand. Effective communication, education and showcasing the value proposition of LED light fixtures in conjunction with integrative control systems are the keys to overcoming challenges and closing sales in this specialized market. Join us as we discuss the future of digital lighting and control with David Warfel from Light Can Help You and Patrick Laidlaw and Mark Moody from AiSPIRE.
Register Now! 
Blacklight generates detailed install reports, provides comprehensive breakdowns for each fixture, including segment-specific cut and length details as well as wiring gauge information and allows for a one-click PDF export, automatically combining the install report with manufacturer spec sheets for all products used in the project.
The Blacklight software also directly links to Blackwire's store for pricing, stock availability and purchasing.
Designing and sourcing fixtures has long been a challenge within the lighting category, given the overabundance of products and attributes integrators might be on the lookout for. Linear lighting in particular has always been prone to errors, which much of the lighting requiring intricate calculations to set up properly.
One of the primary goals of the software, notes Kevin Luther, owner of Blackwire Designs, was to allow integrators to be able to provide pricing information quick and accurately.
"We learned years ago that going from drawings or measurements to a price could take days, if not weeks, to properly complete this process.," Luther notes.
"Blackwire's philosophy is to help dealers save time on the job so they can improve their business. This solution will be a game-changer that will empower any dealer to visually design an entire linear lighting system with just a few simple clicks."
Blackwire Designs Adds New Control4 Drivers for Video Walls, HVAC Systems
In addition, its Blacklight announcement, Blackwire also announced MultiView Pro and VideoWall Pro drivers, as well as a new driver for Flair Smart Vents, a smart HVAC solution distributed exclusively through Blackwire in the professional channel.
Using video walls or multi-view video tilers, the MultiView Pro and VideoWall Pro drivers integrate natively into the Control4 UI on both T4 touch screens and mobile/tablet devices to provide a more intuitive interface for Just Add Power and AVPro Edge MXNet systems.
Meanwhile, Blackwire Designs's Control4 driver for Flair Smart Vents provides a two-way feedback channel between Flair devices, as well as native control over each zone in a Flair system using the Control4 controller.
Both MultiView Pro and VideoWall Pro drivers for Control4 are expected to be available starting in late Q3 of 2023 at an MSRP of $1,500. Depending on the system, dealers may need additional specialized equipment offered from Just Add Power and AVPro Edge that can all be purchased from Blackwire. The Flair driver, meanwhile, is currently available on Blackwire Designs's website.
If you enjoyed this article and want to receive more valuable industry content like this, click here to sign up for our digital newsletters!