While tackling outdoor A/V projects may sound like an additional risk when integrators already have a successful indoor A/V business, the truth of the matter is that outdoor projects are often easier than indoor projects.
According to Franco D'Ascanio, president of Coastal Source, there are usually fewer obstacles and general concerns when working outdoors.
"If you are installing light fixtures as an example, if you are doing them indoors you generally have [things like] air conditioning, speakers, trusses, a lot of obstacles and people looking over your shoulder.
"You basically just plug in everything with IP68 connectors and it makes [installs] much quicker."
— Franco D'Ascanio, President, Coastal Source
"If we are doing lighting or outdoor audio, if we want to have a product moved a foot…it's very simple to do," says D'Ascanio.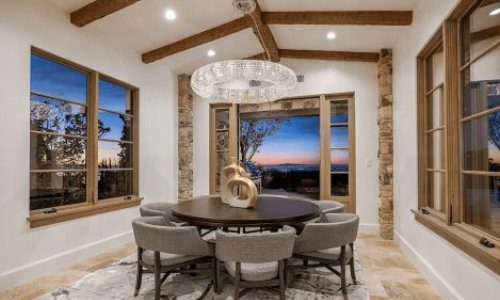 As a custom integrator, lighting is in demand. Effective communication, education and showcasing the value proposition of LED light fixtures in conjunction with integrative control systems are the keys to overcoming challenges and closing sales in this specialized market. Join us as we discuss the future of digital lighting and control with David Warfel from Light Can Help You and Patrick Laidlaw and Mark Moody from AiSPIRE.
Register Now! 
In addition, outdoor installs are often quicker and have a faster turnaround, which is why Coastal Source prefers these types of installs.
Coastal Source makes things even easier by offering products with plug and play wiring, meaning no one is outside cutting cables or making splices.
"You basically just plug in everything with IP68 connectors and it makes [installs] much quicker."
Biggest Challenges for Outdoor A/V Installs
Oftentimes the hardest part about an outdoor install is simply getting technicians outside.
"I believe the biggest [challenge] is technicians not wanting to be digging and outdoors," says D'Ascanio.
He recommends working with a landscaper or other labor source. Landscapers are often an excellent resource because many customers already have a landscaper they trust, which helps take the guesswork out of finding a landscaper to work with and allows integrators to focus on their own tasks.
Read Next: What Do Integrators Want in Outdoor Technology?
Landscapers can also help with another outdoor A/V challenge: labor costs.
Since many customers already have their own landscaper who they pay independently, it helps outdoor installs become more cost-effective since these outside services don't become a part of an integrator's budget.
"We want to get in, out, and paid. That's what we think is the most profitable service you can do," comments D'Ascanio.
If you enjoyed this article and want to receive more valuable industry content like this, click here to sign up for our digital newsletters!