The term smart home can mean any number of things depending on who is asked. Anyone that asks Monitor Audio or integrators within its authorized dealer network—they will respond to this question simply: Smart home means great sound at reasonable prices.
Monitor Audio is a U.K.-based manufacturer of home audio products. Available in the U.S. through its Canadian and American distribution partner Kevro International, the company designs and manufactures everything from in-room and architectural loudspeakers, to streaming products and amplifiers.
Supporting dealers with a new generation of products, Monitor Audio is launching its new Creator Series of architectural loudspeakers and a complementary line of new custom-installation friendly multichannel amplifiers.
Monitor Audio Creator Series Balances Value and Performance
The British manufacturer says its new Creator Series features several proprietary engineering and design elements from the company. The product line is also segmented into tiers to help integrators more easily identify specific products to address their clients' needs.
Monitor Audio points out the new line of speakers includes a choice of 19 models—14 in-ceiling models and five in-wall models—that are arranged into three defined product levels.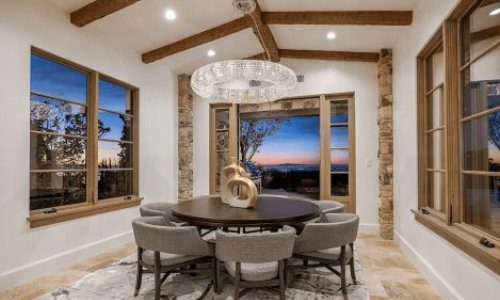 As a custom integrator, lighting is in demand. Effective communication, education and showcasing the value proposition of LED light fixtures in conjunction with integrative control systems are the keys to overcoming challenges and closing sales in this specialized market. Join us as we discuss the future of digital lighting and control with David Warfel from Light Can Help You and Patrick Laidlaw and Mark Moody from AiSPIRE.
Register Now! 
According to Monitor Audio, some of the highlights of its latest speaker series include dealer-friendly features such as its patented Quik-Link design that allows integrators to remove the terminal block from the speaker to easily pre-connect the speakers to speaker cables. Monitor Audio also supports the speakers with built-in back boxes, as well as its Tri-Grip II dog-leg mechanism that is said to be more durable than previous generations, and it offers the speakers in simple cut-out sizes. Monitor Audio says the cut outs offer integrators a trio of clearly defined sizes for all 14 of the in-ceiling products—5-inch, 7-inch, and 9-inch—and all five of in-wall models, which like the in-ceiling models, share the same cut out size to streamline the installation process for dealers.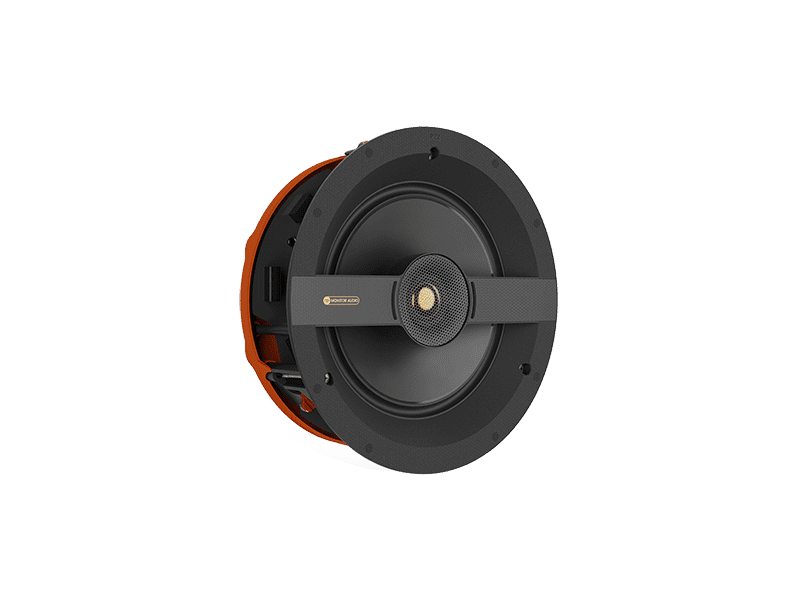 Helping the speakers to perform at high levels, Monitor Audio says products utilize C-CAM tweeters and midrange drivers in the tier 1 level products, RST II midrange and bass drivers in the tier 2 level products, and RST II midrange drivers and RDT III woofers in the tier 3 products. Besides the use of quality transducers, the Creator Series also employs larger size drivers. Additionally, Monitor Audio bumped the 6.5-inch size drivers up to 7 inches, and it increased the 8-inch driver sizes to 9 inches to help the speakers produce wide dynamics, while fitting into smaller traditional brackets (6 inch and 8 inch).
Moreover, Monitor Audio states the T2X model features the previous generation's T2 and FX technologies in a single speaker model to combine the best qualities of those respective products, which includes the ability to select from a choice of "cinema mono FX," "mono wide dispersion," and "single stereo" operational modes.
New Monitor Audio Amps for 2023
Providing professional integrators with a sonic complement for the Creator Series of architectural loudspeakers, the British home audio manufacturer has also announced its new Custom Amplifiers.
Monitor Audio states that its new high-performance amplifiers can be used for immersive audio and whole-house audio installations, and the line offers a choice of four models. The new Custom Amplifier products incorporate features such as configurable DSPs (digital signal processing), Ethernet network connectivity, wireless networking options, web-based setup menus, and power sharing capabilities.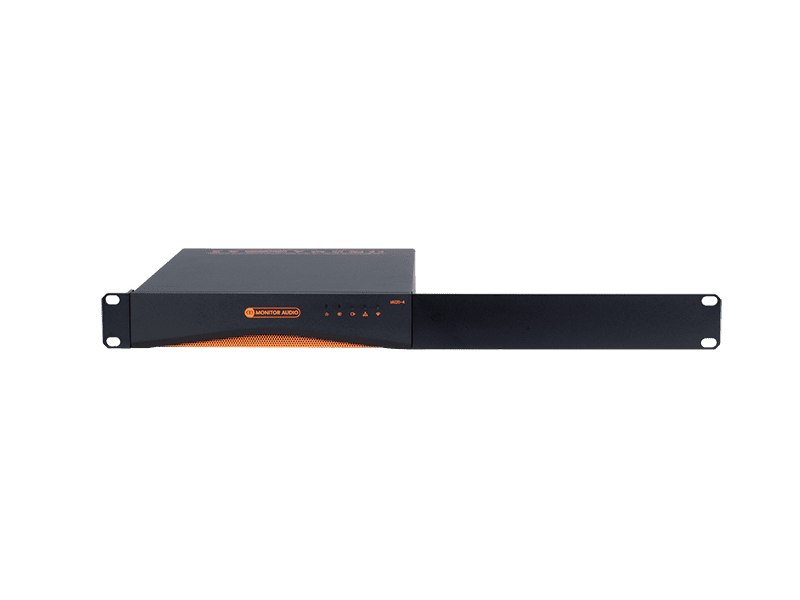 Elaborating on the amplifiers' features, Monitor Audio emphasizes the amps offer integrators a choice of network connectivity options to facilitate DSP fine tuning and advanced setup procedures. Monitor Audio emphasizes using the DSP capabilities of the amplifiers, integrators can ensure the amps are working cohesively with its loudspeaker products.
The amplifiers' inclusion of web-based configuration tools is designed to simplify the installation experience. The web interface also helps dealers to integrate the amps into third-party control systems from top manufacturers, including Crestron, RTI, and Control4. Monitor Audio also offers a full API to further support the amps' control capabilities.
Explaining the power sharing technologies the amps offer, Monitor Audio says that each one of the amplifiers guarantee performance through the products' high-voltage rails that allow a single output stage to deliver full system power regardless of whether the amps are seeing 4- or 8-ohm impedances. The company states the thermally optimized Class-D amplifiers do not need to be bridged to deliver high output power levels, and the low-distortion amplifiers also provide 70-volt/100-volt options.
Taking a closer look at the four amplifier models, Monitor Audio's Custom Amplifiers include a choice of these products:
IA60-4: Monitor Audio says this half-width chassis amplifier delivers four channels with 60 watts-per-channel or it can be setup to deliver 125 watts into two channels. The company explains that when using the power sharing option, integrators can configure the amp to produce 250 watts into a single channel. According to company, some of the IA60's applications include two-zone stereo installations, as well as height channels within an immersive audio surround sound system or a stereo zone of outdoor audio.
IA125-4: This product is also a half-width chassis amplifier that doubles the power of the IA60-4 by delivering 125 watts of total power to four channels or 250 watts of power into two channels. Monitor Audio points out that integrators can utilize the IA125-4 for larger installations that require stereo or height channels within an immersive audio system. Monitor Audio adds that when using the power sharing option, the amp can support the company's THX certified Cinergy 100 loudspeakers.
IA750-2: Offering integrators all the features of the IA60-4 and IA125-4, along with the benefit of 750 watts of power per channel, the IA750 can be used for a range of high-power installations. Monitor Audio also notes the IA750-2 is also capable of powering its THX certified Cinergy loudspeakers.
IA750–4: The IA750-4 is nearly identical to the IA750-2, but with an additional two channels of power. The IA750-4 provides 750 watts of power into a total of four channels.
Monitor Audio invites CEDIA Expo 2023 show attendees to come by its booth (#943) to experience these innovative, high-performance products.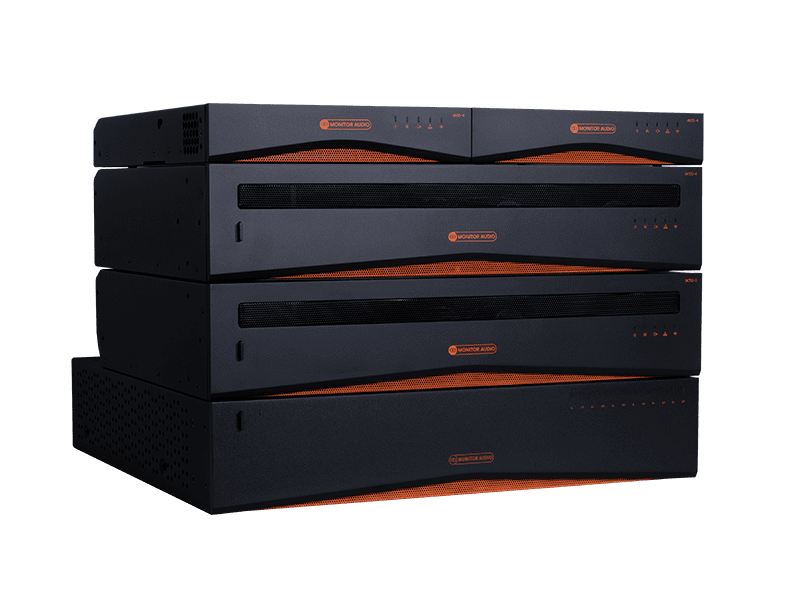 More news from Monitor Audio: Monitor Audio Gives Architectural Speakers Fresh Take in Creator Series
If you enjoyed this article and want to receive more valuable industry content like this, click here to sign up for our digital newsletters!