It's one thing to know when most burglaries occur within the home, but knowing where break-ins commonly occur is key to setting up a truly effective home security system. Given proper placement, a home security system can either stonewall would be burglars, or, it can convince them to seek their opportunities elsewhere.
For clarity's sake, when we say 'burglary' in this article, we're not referring specifically to robbery. Robbery can apply to plenty of burglaries, but burglary specifically refers to the illegal entering of a building with intent to commit a crime in said building.
So where do most home break-ins occur? Your mind might immediately spring to a brick through a window or something similar, right? Well, for many burglars, that act is as simple as walking in through the front door. Literally.
According to a burglary study by ADT, front door break-ins top the list at 34% with first-floor windows coming in second at 23%, and the back door at 22%. After that, the other methods of break-in drop off considerably.
Nine percent (9%) of burglars will break in through the garage doors, 4% through the basement, and 2% through a second-floor window. Meanwhile, 6% will simply look for anything that's unlocked, even if it isn't connected to the main house, targeting unlocked sheds, storage and vehicles.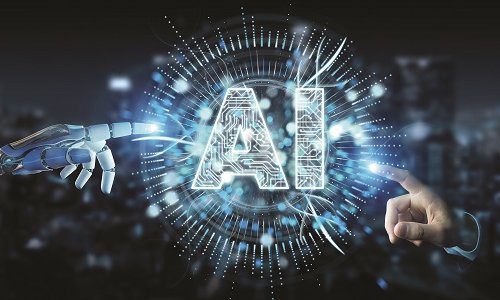 In an era where crime continues to evolve, relying solely on AI-based solutions proves insufficient in preventing sophisticated threats and false alarms. The webinar will emphasize the paramount importance of human judgment and intuition in tandem with AI technology to create a truly complete security solution. Our session will explore how Deep Sentinel's revolutionary approach combines the best of both worlds—advanced artificial intelligence and the presence of highly trained human guards. Together, these elements create an unparalleled level of protection for residential and commercial properties alike. Join our panel of esteemed lighting experts that will dive into why it's time for integrators to rethink their role in the outdoor lighting industry.
Register Now! 
We can do a little bit better, though, and put those percentages into some hard numbers. Looking at the most recent statistics from the FBI, roughly 2.5 million burglaries occur every year with 1.65 million of those occurring on residential properties.
Using that math, then, you can figure roughly 561,000 break-ins occur via the front door; 379, 500 through the first-floor window; and 363,000 through the back door. It's also worth noting that 57.5% of all burglaries involved forced entry.
That means a little less than half of all home break-ins occur because someone left a door or window unlocked at the wrong time, making a good business case for smart locks or other remote access control solutions.
Where a Home is Located Could Make It More Susceptible to Break-Ins
Trash cans left out in front. Overflowing mail in the mailbox. Packages left on the porch. We all know these as being check marks on the home shopping list for burglars, however, there are plenty of other aspects of a home that can make it more appealing for burglars.
Houses that sit at the end of cul-de-sacs or close to the edges of forests make incredibly enticing targets. That's because their positioning makes for an easy getaway into the tree line most of the time. Detached garages make for easy targets as well, as these often provide a quiet alley getaway, according to ADT.
Dark, heavily wooded areas in general make for enticing prospects, as the natural environment provides plenty of obscurity for burglars. For this reason, lighting is a simple, yet incredibly effective way to take a house off a burglar's to-do list, and it's something that integrators can offer in tandem with any security system.
On that note, security systems also act as an effective deterrent, but only if they're able to back up the threat of prosecution with some tangible evidence. One common trick homeowners like to use is security signage when no system is in place, but many burglars have gotten wise to this, with the FBI stating 83% of burglars actively test to see if a system is in place.
Integrators should also be prepared to tell clients a dog doesn't count. According to additional burglary statistics compiled by The Zebra, roughly 16% of homeowners say they purchase specific dog breeds for security reasons. However, to this point, burglars have taken to bringing treats with them, specifically to pacify dogs while they're getting their shopping done.
At the end of the day, burglars are opportunistic in nature. Many simply want a quick score, and so they will often go the path of least resistance. And according to past offenders, nothing promises more trouble than a well-placed camera, a functioning alarm system, and lights that assure you there's nowhere to hide.
If you enjoyed this article and want to receive more valuable industry content like this, click here to sign up for our digital newsletters!