It's the season of gifts: the giving of gifts, the sales of gifts, the delivery of gifts, and the theft of gifts. With the holidays around the corner as well as Black Friday and Cyber Monday fast approaching, more people are planning to order online than ever. Coincidentally, that also means that people are more concerned with package theft than they ever have been, which means the greatest gift of all this time of the year may be a video doorbell.
In fact, according to SafeWise's Package Theft in America report, one in four Americans have stated that they upgraded to some level of security system following a theft. Combine that with the fact that 79% of all Americans have been a victim of package theft over the past year, and that's a lot of security system purchases, even if it does just amount to the humble video doorbell.
"Package theft is a crime of opportunity," says Dr. Ben Stickle, an expert on criminal justice and package theft—as well as being a member of the SafeWise advisory group. "The more packages left for longer periods of time on a porch, the more likely they are to be stolen. As the Christmas gift season gets into full swing, there will be a significant increase in packages on the porch.
"Add to that, people are busier this time of year and have their routine shifted as they may work later and spend more time away from home shopping or visiting with family and friends, so packages are left sitting exposed on the porch for longer."
The Best and Worst Cities for Package Theft in the United States
In this past year alone, 260 million packages have been swiped off the front porches of homes, amounting to 50 million more than the prior year, with the worst cities by far being: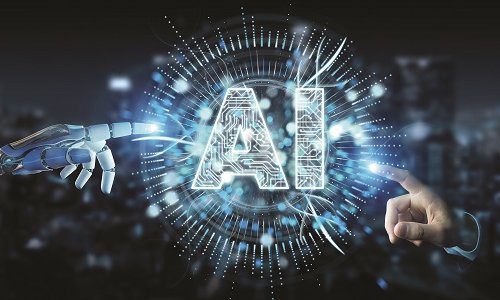 In an era where crime continues to evolve, relying solely on AI-based solutions proves insufficient in preventing sophisticated threats and false alarms. The webinar will emphasize the paramount importance of human judgment and intuition in tandem with AI technology to create a truly complete security solution. Our session will explore how Deep Sentinel's revolutionary approach combines the best of both worlds—advanced artificial intelligence and the presence of highly trained human guards. Together, these elements create an unparalleled level of protection for residential and commercial properties alike. Join our panel of esteemed lighting experts that will dive into why it's time for integrators to rethink their role in the outdoor lighting industry.
Register Now! 
San Fran-Oakland-San Jose, CA
Seattle-Tacome, WA
Austin, TX
Hartford-New Haven, CN
Sacramento-Stockton-Modesto, CA
Los Angeles, CA
Portland, OR
Fresno-Visalia, CA
Milwaukee, WN
New Orleans, LA
Interestingly, the report found that despite 40% of the bottom spots being occupied by Californian cities, Californians themselves are the 11th least worried about package theft. Conversely, Floridians are some of the most concerned (4th) about package theft despite their cities taking up 30% of the safest areas in the United States. The full list of the least concerning cities are:
Miami-Ft. Lauderdale, FL
Tampa-St. Petersburg-Sarasota, FL
Raleigh-Durham-Fayetteville, NC
Orlando-Daytona Beach-Melbourne, FL
Cleveland-Akron (Canton), OH
Detroit, MI
Cincinnati, OH
Nashville, TN
San Diego, CA
San Antonio, TX
Across the board, however, Americans are more worried about package theft than any other crime in America (53%), and that's because package theft occurs more than any other crime in America (34%). The next most prevalent crime, Property Crime, comes in at just 27%, based on reported experiences from over 20,000 Americans.
As to why it's so prevalent, Stickle weighs in by saying, "the risk is very low, and punishment, even if caught, is minimal. Additionally, the media attention given to package thieves may draw more people into the crime as they're made aware of the opportunity."
Homeowners Are Seeking Out Better Home Surveillance
As mentioned previously, 79% of surveyed Americans have been a victim of package theft within the last year, but three in four Americans have been a victim of package theft at least once during their lifetime. Over half of those victims have had multiple packages stolen, and with 40% of all packages stolen being somewhere around $50-$100, that's an estimated loss of $19.5 billion in stolen packages.
That places huge value on prevention and deterrence strategies, and therefore presents a major opportunity to the security professional who is able to sell and implement effective measures.
When discussing what technologies can be implemented to help, Abhi Bhatt, Sr. Vice President of Product and Innovation at Vivint noted that doorbell cameras hold the most value in the entire set-up. Once installed a high-quality doorbell camera can give direct coverage of a package delivery area, send notifications once the packages arrive, startle thieves with lights and alarms once arms, and assist in the capture of the more brazen through video recordings.
From there, integrators can even feed into more complex solutions, offering full-coverage, motion-sensitive lighting to prevent people from skulking around the property and exterior security cameras. Bhatt highlighted Vivint's Outdoor Camera Pro as an example, being able to detect and track thieves with a spotlight using AI software, and even sound an alarm if they linger on the property for too long. Outside of that particular solution, video storage can be used to record footage of thefts in action to help capture culprits.
Not only will it benefit homeowners; it will also open opportunities for upsells and RMR through added functionality like secure cloud storage of any recordings taken. All it takes is a simple offering, like a video doorbell, to act as a foot in the door for more complex solutions. Homeowners get a taste of what's possible, and that's what allows integrators to showcase higher value offerings with greater coverage, intelligent automation and on-the-spot notifications.
If 80% of Americans are to be victims of package theft, there's no reason they should have to wait to lose money before spending even more money on a solution that could have prevented it in the first place. Likewise, that means there's no reason for integrators to wait around on selling a solution. With more people being made aware of the value of a security system, integrators have the opportunity to offer a safe, secure answer to a common problem all while being able to grow their business in the process.
If you enjoyed this article and want to receive more valuable industry content like this, click here to sign up for our digital newsletters!