The best entry to a smart home sale can actually be found at the entry to the home. Here are eight reasons why dealers can start increasing their smart home sales by talking up a smart lock.
1. Studies Say it All Starts at the Front Door
Parks Associates released a study in 2022 (note: requires quick sign-up) that began with the same premise as this article. It stated: "The smart residence starts at the front door." Of course, this sentence was referencing more than just smart locks, but also smart access control systems, networked cameras, video doorbells – all devices located at the entrance to a home.
But the study goes on to support our thesis by zeroing in on smart locks, stating, "As of Q4 2021, 11% of US internet households, or over 12 million households, owned a smart door lock, nearly double the adoption rate five years prior." The article also points out that purchase intentions were on the rise during this same period, when "29% of US broadband households reported an intention to purchase a smart door lock in the next six months, up from just 21% in 2018." The increase in "intentions" to purchase smart locks is certainly one reason to consider opening the door to smart home sales with a connected security device.
2. They Are a Gateway for Automation
The smart lock not only provides access control at the homeowner's fingertips, it creates home automation system control right at the front door. It delivers the ultimate in convenience, allowing homeowners to set up their home the way they like it with customized smart home scenes, just before they step inside. For example, residents can program their lock so that every time they unlock the door, the hall light goes on, the temperature rises to a set level, and the shades go up, which can lead to more sales for those smart home services.
3. Security is a Warm Blanket–and a Smart Home Device
Smart security devices in general, and smart connected locks in particular, are fast becoming an expected part of a new home purchase. According to a recent study by Security.org, seven in 10 homebuyers who don't own a smart device are looking for a smart home, and 78% are willing to pay more for a home with smart devices. This same survey found that "security and safety" was at the top of the list of most desired smart device categories. It's no wonder that in a 2022 Z-Wave "State of the Ecosystem" report, smart locks were listed in the top three most popular smart home products, along with smart lightbulbs and Wi-Fi cameras.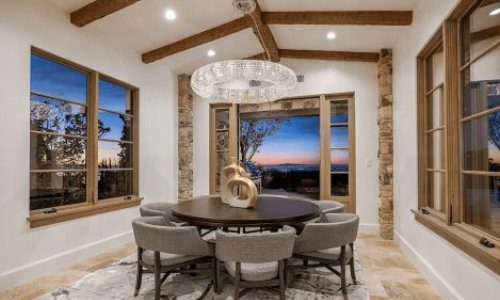 As a custom integrator, lighting is in demand. Effective communication, education and showcasing the value proposition of LED light fixtures in conjunction with integrative control systems are the keys to overcoming challenges and closing sales in this specialized market. Join us as we discuss the future of digital lighting and control with David Warfel from Light Can Help You and Patrick Laidlaw and Mark Moody from AiSPIRE.
Register Now! 
4. They Offer World Peace (of Mind)
Some smart locks are not limited to providing access control "in person" at the door. These locks can, in fact, be controlled by any Web-enabled device. So, you can use the smartphone that you keep next to your bed to ensure that your home is locked up safe and sound for the night. Or you can give a neighbor access through your tablet while you are laying poolside halfway around the world.
5. They Open Remote Possibilities
When you have a smart lock that can be controlled through a Web-enabled device, you can also control your entire home automation system and set up different scenarios that utilize the smart lock and other devices. This means that, even when you're away from home, you can pre-set scenarios that can include actions like doors locking or unlocking, outside lights and inside lights turning on, and shades opening or closing. In fact, when you're not home, you can make any potential uninvited guests think that you are.
6. Codes Give Endless, Personalized Keys
Smart lock owners can store their key in a safe out-of-the way place (and never really think about it), because they can use a personal user code to enter the home. They can also assign a time-sensitive user code to whoever might need one, and delete it when they see fit. This way, they are not passing out copies of keys to friends, relatives, babysitters, and contractors – keys that can be lost or stolen. This is a much safer way to establish who has access to a residence, and when they have it. A plumber is coming at 11AM? Give them a time-sensitive code. A home health care worker will be checking on an elderly parent at 2PM? They can have a scheduled code as well. This is a degree of security and peace of mind that you certainly can't get from any other home automation device.
7. They Feed Into a Wealth of Information
Smart locks connected to a home automation system can be empowered to maintain important information about their use and deliver it to a controlling device. In this way, they can provide homeowners with an audit trail of who has been granted access to their homes, and when. Homeowners can even receive notification via text message of when their loved ones have arrived home safely, or when the painters came and when they left.
8. And to Top it Off, They're Smart Looking, Too
People don't want to welcome automation into their home if it's unattractive, unwieldy, or calls attention to itself in a negative way. They want products, including smart locks, that suit their sense of style and complement their existing décor. Fortunately, many of today's smart locks are offered in a range of finishes and styles. For example, Kwikset offers a sleek, capacitive touchscreen lock with defined illumination that not only offers the convenience of one-touch locking but also delivers enhanced aesthetics. Kwikset also provides locks in class-leading, reduced interior size, because size, in the form of smaller footprints, does matter to many consumers.
Home automation continues to be a hot topic right now — with the press, at trade shows, and in the mind of today's homeowner. But in some ways, home automation is in its early years and still developing. Dramatic changes and improvements are taking place in home automation systems and devices almost every day, with new functionality, new methods of personalized security, innovative designs, and new protocols for connectivity on the very-near horizon.
It is difficult to predict what changes to smart locks may occur in the coming years. However, it's clear that home automation systems are growing fast, and locks will continue to play a central role in this growth. The door to increasing your company's smart home sales is yours to open. And smart locks just may be the key.
Ben Myers is the National Sales Manager for HHI, RAS Channel Sales of Kwikset.
If you enjoyed this article and want to receive more valuable industry content like this, click here to sign up for our digital newsletters!