As we lead up to CEDIA Expo 2023, taking place at the Colorado Convention Center in Denver (Sept. 7-9), here's a look at what some leading companies tell CE Pro they are planning for their booths.
CE Pro: Can you briefly explain what products and services 2N provides?
2N: 2N, an Axis company, is an industry-leader engaged in the development and manufacture of access control systems including audiovisual IP intercoms, IP answering units and IP access control units. 2N complies with the most stringent international standards (ISO, TÜV, UL, CE). 2N products are compatible with third-party systems (Axis, Genetec, Milestone, CISCO, AVAYA, BroadSoft and more).
We specialize in the residential sector and have products which are Bluetooth-, smartphone- and tablet-enabled. The company was established in 1991 in the Czech Republic with headquarters in Prague. Since January 2018, 2N and Axis Communications have joined forces in the Americas and Asia Pacific.
CE Pro: Why did you decide to participate in the CEDIA Expo 2023 show in Denver?
2N: The residential sector is 2N's top priority, so the opportunity to connect with 15,000 residential integrators and other home and IT tech professionals is far too good to miss. We love the opportunity to share and demo our latest products, in person, at CEDIA Expo. It is great to meet up with existing friends and partners and also to meet new friends and partners.
CE Pro: How does your brand and its solutions fit into today's home technology market?
2N: 2N's products are IP-based, which means that it is simple to integrate them with third party technologies, creating complex, comprehensive security and home/building automation systems. More and more homeowners/building owners are integrating access control devices in this way, and there are normally two motivations.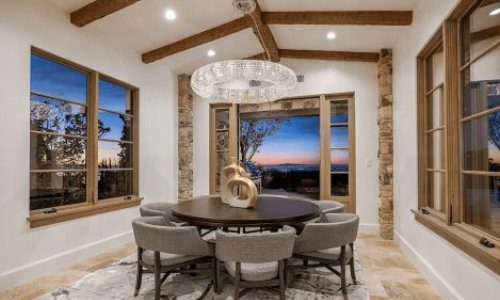 As a custom integrator, lighting is in demand. Effective communication, education and showcasing the value proposition of LED light fixtures in conjunction with integrative control systems are the keys to overcoming challenges and closing sales in this specialized market. Join us as we discuss the future of digital lighting and control with David Warfel from Light Can Help You and Patrick Laidlaw and Mark Moody from AiSPIRE.
Register Now! 
The first is the desire to upgrade security. For example, imagine that a burglar is prowling around your house when you are out and tries the intercom to see if anybody is at home. With an IP intercom, you can now receive the call on your phone. You can see the burglar and talk to him – and, if you want to, pretend that you are at home. It's almost always enough to scare them away.
The second motivation is convenience. As people start to appreciate the full potential of smart intercoms and answering units, and realize how reliable they are, these devices are being transformed into the central control panel of the home, regulating everything from the lights, air-conditioning and music system through to the garage door and lawn irrigation system.
CE Pro: What makes your product line unique in the marketplace?
2N: We pride ourselves on thinking like integrators do, and designing products with their needs in mind. On the one hand, that means constant innovation so that they can stay on top of their customers' evolving needs. On the other, it means producing the most reliable technology available on the market. Integrators need to be sure that when they install 2N devices, they won't hear back from their customer for years, because there won't be any issues. The products will simply work.
Some people instinctively think of innovation and reliability as being almost impossible to deliver simultaneously, but we see ourselves as the market leader in both areas. That combination is our real value in the marketplace.
CE Pro: How does your product line help professional integrators grow their businesses?
2N: Like in all service industries, the secret to business growth for integrators is consistent, high-quality customer service, also superb technology and reliability. This is where 2N can add real value.
It's partly because our portfolio is broad, with access control devices at a wide range of different price points. That means that integrators can support projects of all kinds, and whichever products they choose, they can have full confidence that the customer will be satisfied.
We can also offer integrators – and therefore their customers – flexibility. For instance, with our devices, integrators no longer need to ask their customers to choose a single access credential. That can be an issue in multi-unit dwellings, where you might have some residents preferring mobile access, while others favor a RFID card or PIN. Being able to support multiple credentials in one 2N device is therefore a big plus. Customers can then choose, and migrate gradually to different technologies over time. Remote management options also enable integrators to upgrade IP devices as soon as new functionality becomes available, while also saving them time and money.
In these ways, and many others, we can therefore help integrators strengthen their relationships with customers. That's the strongest possible foundation for the growth of their businesses.
CE Pro: Is there any specific question that booth visitors should ask your team members to get the most of their booth visit experiences?
2N: I would suggest that booth visitors ask to see the IP Style, our flagship intercom for residential buildings. It has a 10" touchscreen LCD display, Adaptive Face Zooming, and the 5MPx camera's incorporation of Wide Dynamic Range technologies ensures full image quality, even in darkness or uneven lighting conditions outside. The IP Style has already won five awards for technological innovation and design, so it's a product which always has a big impact on home tech professionals when they see it for the first time.
CE Pro: Are there any promotional events that your company is holding during the show or training sessions that show attendees should be aware of?
2N: 2N is participating in a raffle, stop by our booth to gain entries.
CE Pro: Pulling out your crystal ball, how do you see the residential technology market evolving over the next few years?
2N: As well as the rise in sophisticated home automation solutions, I expect to see a rapid move towards mobile access control in the residential sector. Mobile is already the number one choice amongst users, but up-take has, until recently, been faster in the commercial sector. That will change, however, because people are looking to perform more and more functions with their smartphones.
The rise of e-commerce is a driver as well. People like the option of turning their phone into their answering unit, so that they can answer intercom calls and have a video call with the visitor even when they are not at home. In this way, they need never miss a delivery, even when they are away. In modern apartment blocks with parcel delivery rooms, they can even let couriers in via their phone so that they can drop packages off without giving them access to the rest of the building.
If you enjoyed this article and want to receive more valuable industry content like this, click here to sign up for our digital newsletters!