For custom integrators exploring options to expand their portfolio of technologies and markets, access control is an enticing category for many reasons. Josh Gerena, segment development manager, MDU for the Americas at 2N, an Axis Communications company, outlined how the company's intercom, bi-directional video intercom, access control and other smart solutions can facilitate security projects of various scopes and markets.
Gerena says 2N started in the commercial market and became entrenched little by little into the residential market, particularly in multidwelling unit applications that employ products in different ways and areas for the property owners. The company has the backing of the big Axis security R&D to address all manner of customer requests.
"I've been doing MDU type of sales for 12 years, and this has allowed me to see the trends and changes. It really wasn't until 2014-15 when we saw these new trends – prior to that intercom was just audio or simple video," he says. "You had a call on an internal unit in an apartment and you'd be able to see that video, talk to the person and lock the door."
Now, Gerena explains, apps for greater convenience and capabilities have come to dominate the residential access control and intercom market, and customers inside the apartment want to view video on their phone, tablet or a master intercom unit.
"It's changed people pushing away from not wanting apps to wanting more," he says. "They want to see and control lights in [their] house, see elevator cameras, see areas where they wash clothes … laundry rooms are very common now."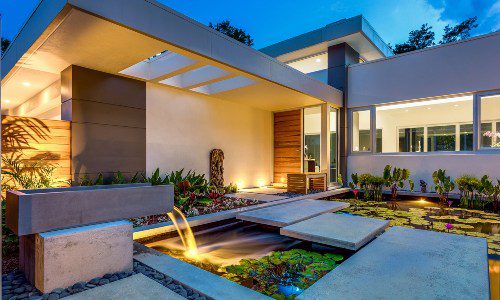 Landscape and architectural lighting create a magical and elegant ambiance for homeowners. The outdoor lighting industry has always been a phenomenal one and continues to grow in popularity. Now is the ideal time to learn more about this rapidly growing and highly profitable industry. Join our panel of esteemed lighting experts that will dive into why it's time for integrators to rethink their role in the outdoor lighting industry.
Register Now!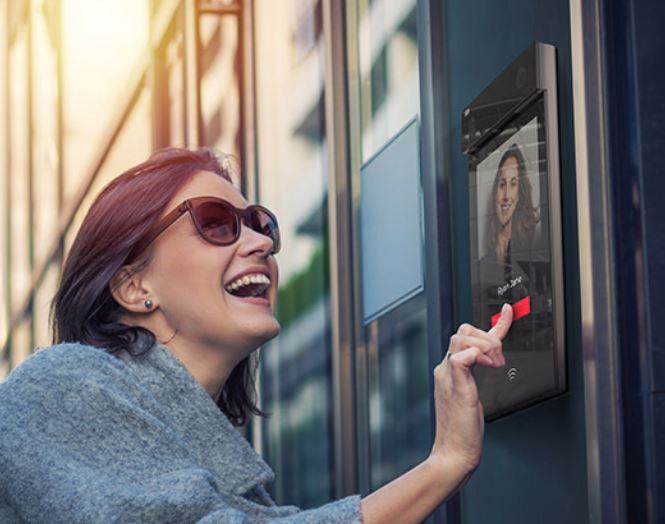 Gerena says MDU apartment owners are comfortable using apps now, even in senior living environment residences. Pulling in video feeds of certain areas of a property are in demand, too, for an indoor monitor. Some people, for instance, want to easily view the laundry area and see when it's not busy, and they can do that on their intercom interface.
MDU Projects Put Multiple Axis 2N Functionalities into One Property
He says MDU opportunities offer integrators a range of potential applications within one project. They can show customers skillsets covering a variety of technologies.
"Most construction happening now is a mix so the bottom level is commercial businesses, it could be a pharmacy, it could be offices, and then from the second floor on is residential," Gerena notes. "So you're seeing these systems mixing."
A 2N solution such as the IP Style – which was the first unit designed by Axis and 2N together after Axis acquired the company five years ago – has 5-megapixel camera quality and can be designed and programmed in different ways to keep access control operations simplified.
"Where it shows you different tabs – think about first floor being only commercial, I can put a tab that says Chase Bank or Walgreens or so-and-so's Office. Then I can have another tab where when I press on it says Residential and then gives you a list of every apartment," Gerena describes. "Systems like the Style make the transition from commercial to residential very easy."
He adds that the integration of access control differentiates the 2N IP Style from many products, which typically lack an access control portion beyond the ability to look at video and unlock a door.
"That's 'access control,' but it's not manageable," he says, while Axis 2N delivers a full-blown access control system.
"So not only are we selling you a video intercom, we can put readers in different [MDU] areas for tenants or commercial tenants to go to. That's where we're winning a lot, the fact that we have this mixture of technologies."
Hear much more from Gerena in the video interview with CE Pro above and learn more about Axis 2N here.
If you enjoyed this article and want to receive more valuable industry content like this, click here to sign up for our digital newsletters!