Control4 rode into 2020 on quite the wave of momentum from what was a pretty momentous 2019. The Utah-based controls company found itself on both ends of significant acquisitions last year, first as the buyer of European remote maker Neeo and later as a prized acquisition asset to become the automation piece in SnapAV's ever-growing portfolio.
Each side of the story played an important role in the narrative Control4 shared with its European dealers during the recent Integrated Systems Europe 2020 show in Amsterdam.
"This is a great show for us," says Brad Hintze, senior marketing leader – demand generation – product marketing, Control4. "It's the easiest way for us to see so many dealers from so many countries and really show how committed we are to this market and this opportunity."
Neeo Acquisition Answers Aesthetic Demands
One way Control4 showed that commitment was being able to put its slick Neeo Remote into dealers' hands. The device, which combines a touchscreen and hard buttons in a modern, minimalist form factor, launched in November.
Almost exactly a year after the Neeo acquisition, Control4 could now show the fruits of its investment – particularly pertinent to the ISE crowd because of the remote manufacturer's European roots.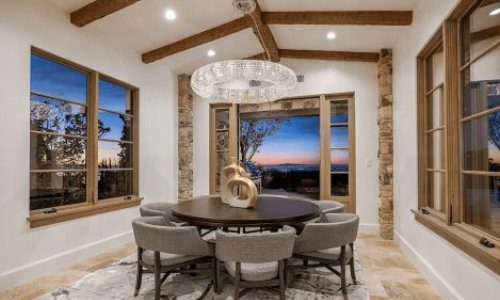 As a custom integrator, lighting is in demand. Effective communication, education and showcasing the value proposition of LED light fixtures in conjunction with integrative control systems are the keys to overcoming challenges and closing sales in this specialized market. Join us as we discuss the future of digital lighting and control with David Warfel from Light Can Help You and Patrick Laidlaw and Mark Moody from AiSPIRE.
Register Now! 
Hintze notes that Control4 has not only left the Neeo team intact in the company's home base in Switzerland, but "we've actually added to that team in Switzerland, because it's really a great source of design aesthetic, design ethic and making that important," Hintze says.
"If you're a dealer in this market, that's valuable – it's not a product that's shipping from the U.S., it's a real product from this region."
With style becoming as important as substance to integration clients today, dealers can expect that European sleekness to influence future interfaces as part of the Neeo roadmap in Control4's worldwide product development.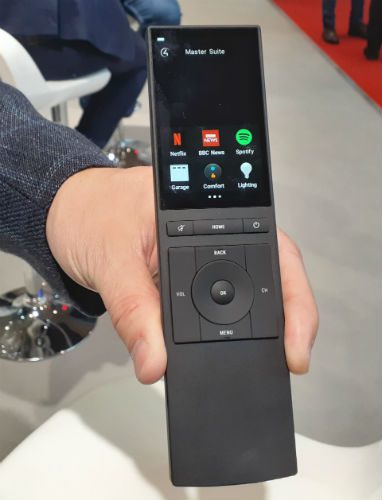 "That development team, especially the design team, is taking on responsibility for anything a customer might touch or see," says Kordon Vaughn, senior director of product marketing, Control4.
"The utilitarian stuff, the thing that's in the closet or behind the TV, we're not going to trouble them with that," he says, "but because these types of things that are shown in my house and that people interact with are so important we'll help bring that [design influence] to the rest of those products. Touchscreens, keypads … anything a customer would see in their house, [the Neeo team] is involved with, helping us with that design language."
Hintze adds more and more customers of designers and architects are asking for products of the Neeo Remote's ilk, and that the acquisition of the company addressed Control4's goal to raise the bar with this influx of design talent. "The customers who are using [technology] just have to love these devices," he says.
Of course, a sleek control interface still needs the brains to effectively operate everything a customer needs, and integrators need the means to provide everything expected in today's smart home.
Smart Home OS 3 Empowers Dealers & Homeowners
That's where leveraging the ecosystem of new parent company SnapAV as well as expanding the capabilities of last year's Smart Home OS 3 rollout helped shape Control4's ISE 2020 presence.
Regarding the latter, Vaughn says beyond Control4 dealers' excitement about the major platform update, "What we're also seeing is that other dealers who aren't part of the Control4 ecosystem are coming in and saying, 'OK, I'm hearing about this, do I need to be a part of this?'"
A key reason for the buzz, Vaughn notes, is the amount of power Smart Home OS 3 gives the user to personalize the system.
"They can go in and configure the user interface so that they can quickly access the things that are most important to them," he says. "So it's this blend of I have a professional now who's doing the integration for me and maintaining it, but I don't need that professional for me to do these personalizations."
The attractive combination generates swelling opportunities for Control4 dealers who, Vaughn says, have installed OS 3 into twice as many homes since the first real showing of it at last fall's CEDIA Expo in Denver.
"We were just a couple of months into it," he says of the previous big custom integrator tradeshow featuring OS 3. "Now … we have a new home getting a system installed with it every five minutes. Dealers are embracing it, customers are loving it."
That proliferation accounts for both new systems and system upgrades globally, Hintze says. Control4 has accelerated the transition by enabling implementation with the same hardware dealers have been installing for the past several years, so there's no "holy moly, how's this thing going to bite me" response to a new system.
"That's really important for our dealers is that we didn't make them learn new tools, we didn't force new hardware," he says. "So there's a huge number of homes out there that can get the benefits of all of this new functionality without ripping out and replacing what they have. And rather, they can go and expand what they have."
Vaughn adds that dealer feedback validates the empowerment of the DIY-like customer personalization in the OS 3 experience – they can deliver the latest functionality without the frustrations that require constant integrator hand-holding or service.
"The pro becomes more of a partner in building the house, and the homeowner takes control and make it their own," Vaughn says.
A Snap to Enhance Dealers' Portfolio
Meanwhile, the impact of the SnapAV merger has started to take hold among Control4 dealers, and the first ISE featuring the combined entity afforded the chance to introduce the extensive product range to a wider audience.
"Snap has really been focused on the U.S. They do some in Canada, a little in other parts of the world, but it's really been a U.S.-centric company. Now we're bringing all these products, proven products that were built for dealers and tend to be kind of No. 1 or No. 2 in their category, and bringing those here to dealers in Europe and Asia," Vaughn enthuses.
Within the Control4 ISE booth stood several SnapAV-branded solutions such as Binary MOiP (media-over-IP) video distribution solutions, Episode loudspeakers, Strong racks and mounts, Luma surveillance cameras and more.
"Now these are available for all these dealers here, so it's very exciting," he says.
Everything shown at ISE is expected to be available to dealers in April, Vaughn says, as a wave of products (following regulatory approval; a small batch of products was originally made available in December) with more to come throughout 2020.
Among the highlights were the new Signature by Episode lineup, which includes 32 architectural loudspeaker models across three series. Signature by Episode also offers dealers seven optional cradle accessories that can be paired with pre-construction brackets, back boxes, and several grille options.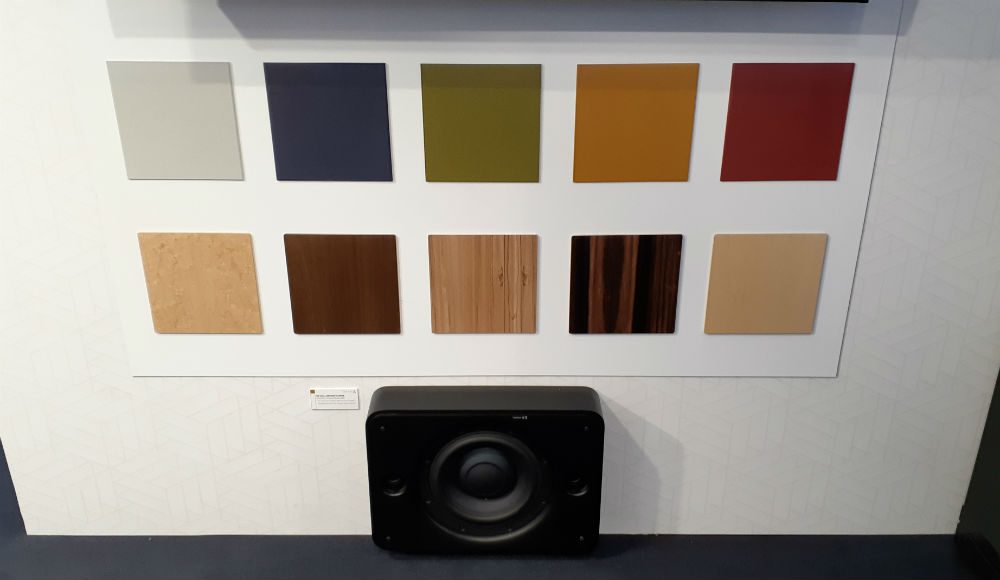 Plus, for fast mounting as well as convenient adjustments, the Signature models' Push Lock by Swarm technology provides what Vaughn dubs "better than tool-less" installation.
"As fast as I can install it, I flip four little toggles and the speaker's back out," Vaughn demonstrates. "If I put the speaker in and by pressing these four buttons it doesn't cinch up enough, the dealer can actually tighten down the doglegs an extra 6 millimeters to suck the speaker in if it's on a popcorn ceiling, or textured wall or something like that."
Also on the loudspeaker front, Control4 showed commercial and custom flavors at dealers' disposals. Episode commercial speakers were mounted to the booth in pendant, on-wall and architectural varieties. And Triad, which Control acquired three years ago, showcased myriad colors and finishes for grilles to optimally blend in architectural speakers.  
If you enjoyed this article and want to receive more valuable industry content like this, click here to sign up for our digital newsletters!