CEDIA Expo 2019 was a really big one for home-automation leader Control4 and top home-technology supplier SnapAV, two giants in the pro-install channel that merged just a few months ago.
That monumental event coincided with the release of OS 3, one of Control4's more significant smart-home builds because it put customers in charge of their own user experience. Previously, home-tech integrators largely controlled the user experience within the confines of the Control4 programming environment.
The two milestones — OS 3 and the SnapAV/Control4 merger — were on full display last week at CEDIA Expo, the big tradeshow for home-technology pros. The two neighboring booths were mobbed for three straight days, suggesting the combined business would be bigger than the sum of its parts.
That's the plan.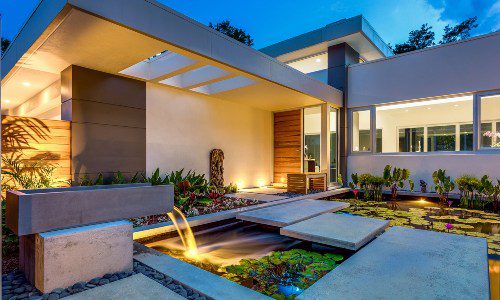 The penetration of professionally installed connected-home systems is small, despite three decades of gains in the pro channel fueled by improved technology, stronger organizations, better recruitment and training, and greater visibility, among other things.
The trouble is: a whole lot of different organizations and interests are doing the technologizing, organizing, training and messaging. Where's the master?
"That is why we came together," says SnapAV CEO John Heyman in an interview with CE Pro two months ago. "The industry needs scale, not a bunch of fragmented solutions."
Heyman says he isn't sure what the overall market might be for pro-installed systems, but "it will be significantly higher than today."
Whether SnapAV and Control4 drive consumer demand or simply respond to it, the the size and synergies of the combined company should position it nicely for the new world order.
Acquired for $680 million in May 2019, Control4, had revenues of $272 million in 2018. SnapAV, acquired in 2017 by the big private-equity firm Hellman & Friedman, is bigger. We don't know how much bigger but it's still peanuts in the scheme of things.
"As big as our companies are," Heyman says, "it's just the tip of the iceberg."
Parent company HF doesn't want just a tip. They want a big chunk of the iceberg and seem poised to go after it.
"We're supported by an investor that has very, very strong convictions," Heyman says. "They are doubling down on their investment."
A Step Towards Scale with OS 3: Empower End Users, Unshackle Installers
Over the past several years, Control4 has gradually empowered customers to personalize their own user experience without having to involve a dealer – creating a lighting scene here, adding a "favorites" button there, maybe even changing a radio-station preset.
We thought "the big one" was 2017 when Control4 added a new When/Then engine to OS 2.1 that let users create their own if/then commands. What was the home-automation world coming to?
Back then, Control4 senior director of product marketing Brad Hintze said, "We've been hearing for a long time that home owners want to make adjustments after they've lived with their systems. … We think we've struck a good balance between the quality and reliability of a professionally installed system with the hands-on capabilities that consumers have wanted."
Along came OS 3 in May of this year, with one of the biggest user-empowerment features ever – if not the most important feature, then certainly the most symbolic: the end of Control4's immutable "Circle of Power" – that annoying ring of often-unused icons splashed across Control4 home screens for so many years.
OS 3 freed users to create and recreate home screens that made sense for them, their family, their changing circumstances, their lifestyles …. And that was just the window dressing. Throughout the Control4 environment, users could now customize rooms, scenes, schedules, page layouts, the behavior of buttons and the look and feel of the interface.
Simply press, hold and drag an icon as you would on a smart phone to customize your home-automation system all by yourself, no pro needed. Users end up happier and more engaged with their personalized systems. Installing dealers escape costly truck rolls and nuisance calls that don't pay the bills.
Conversion to OS 3 among Control4 users has been swift, Kindel says. Tens of thousands of households are running the new version just a few months after launch.
At Expo, Kindel said "one of the big bets" with OS 3 "was all of the personalization."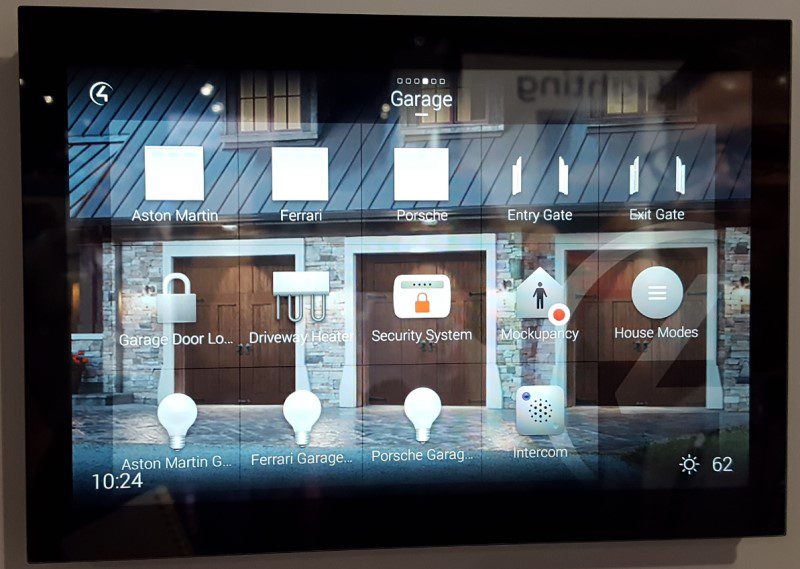 The bet seems to be paying off … with dividends. One of the pleasant surprises of the next-gen OS is how it positions Control4 in the light-commercial market, according to Kindel.
"What we've done with 'Favorites' makes it more configurable," he says. "The ease of use is so much greater."
Restaurant managers, for example, can drop all the right control buttons in all the right places to make it simple for staff to operate the entertainment system and environmental controls.
Three Platforms, One Pursuit
Kindel describes three key platforms that are central to Control4/SnapAV's positioning. OS 3 and other consumer deliverables represent one of the pillars – aiming to "give end customers the best possible experience," he says.
The second platform is operational – making sure "dealers have everything they need," Kindel says. That includes a distribution network, e-commerce portal, customer care and technical support, training, logistical excellence and other tools.
Finally, the third key platform under the companies' charge involves remote systems monitoring and management – building out an infrastructure that facilitates efficient and effective support for connected customers, and potentially creates new service models for home-technology providers.
"We believe very strongly that our dealers should be offering recurring-revenue services to their customers," Heyman told CE Pro in an interview two months ago. "Remote monitoring services allow them to do that."
New CA-10 Controller Brings 'Muscle' to Control4 Ecosystem
Control4 has insisted over the years that its relatively modest-priced systems could go nearly head-to-head with beefier, pricier systems from rivals in the home and commercial sectors. The claims might have fallen flat among a select population in higher-end markets.
But the new Control4 CA-10 controller introduced at Expo? "It removes any doubt we can scale to any size," Heyman says.
The top-of-the-line machine ($4,000 "retail") boasts four times the processing power and four times the memory of Control4's previous flagship controller, according to Heyman, as well as three times the performance in terms of speed and responsiveness, and enormous capacity for controlling "thousands" of devices.

The product is geared towards mission-critical applications, with several built-in fail-safes: dual power supplies, dual solid-state drives, dual network ports, and dual fans.
"If one of these systems ever fails," the company reports, "the CA-10 automatically switches to the redundant system without interruption to the customer."
Advanced reporting features can be set to notify interested parties if a problem does occur, making the system an especially attractive option for business applications where service agreements require utmost reliability.
Control4 calls the CA-10 the "muscle" of a project, supplemented with EA controllers to provide streaming music, ZigBee and I/O controls, and on-screen display.
OvrC, BakPak, Ihiji: Towards a Unified Remote Management Platform
Control4 has the BakPak remote monitoring system from its Pakedge networking brand. It also owns the richer, more integratable Ihiji platform. On the other hand, SnapAV has OvrC, a remote systems management platform that reaches into a wide range of connected products for rich diagnostics, remote troubleshooting, and (sometimes) technology integration.
CE Pro 100 brand surveys indicate OvrC is easily the most popular of all the remote-monitoring platforms in the home-technology channel. That being the case (I have wondered out loud), wouldn't it make sense to develop OvrC into a standard of sorts for the entire home-systems industry?
RELATED: Imagining a Universal Tech-Support Platform for Smart-Home Pros
Control4 and SnapAV agree it makes sense to rally around a single platform for remote managed services.
"Normally, we want choice for our dealers. But not with this. Dealers want one platform," Kindel says.
The two companies are contemplating a consolidation of the overlapping services they already provide. When they do make a move, Kindel explains, "we'll do it in a way that leaves no dealer behind."
Imagine: a single scheme for remotely monitoring and managing hundreds of thousands of connected devices in tens of thousands of households. A valuable service network could potentially grow up around this critical mass of users.
"Scale is critical," Heyman says.
"When a manufacturer makes a commitment like this, the industry gets behind it," he continues. "SnapAV made a big investment on behalf of the industry. … It's the scale of the platform that enables us to invest at such a high level."
At CEDIA Expo, SnapAV announced OvrC support for more third-party products from brands like Yamaha, Denon, Marantz, Samsung, SurgeX, Ruckus and Luxul.
In addition, home automation and security partner Clare Controls is now OvrC-enabled. Dealers can view CLIQ.host and CLIQ.mini controllers via OvrC, without the need for another OvrC device on the same network.
New Intercom Anywhere: External SIP Server Support
Announced at Expo, Control4 is opening its Intercom Anywhere feature to third-party door stations in OS 3. The feature, which enables two-way communications between a door station, local Control4 touchscreens and mobile apps, originally worked only with Control4's own door stations.
Now it will support a wide range of third-party stations through an open API.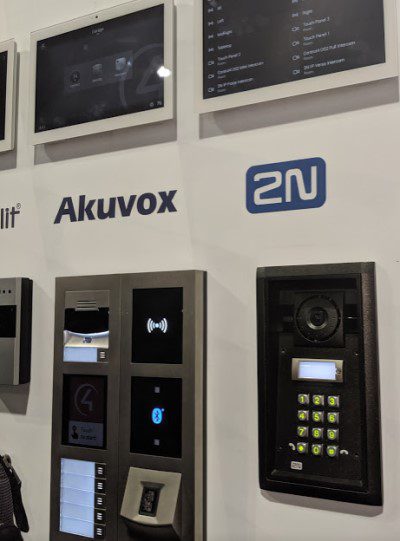 This new feature might have been relegated to a mere footnote just one month ago. But while researching Control4 integration with Cellgate's gate-access system last month, I guess I learned what it means to support an external SIP server … or not, as in the case of Control4 (until now).
The Cellgate system employs its own SIP (Session Initiation Protocol) server for audio, video and data communications. It would be nice if the video access system could just engage directly with Control4 apps and touchscreens. But it can't because Control4 doesn't support these external servers; the Intercom Anywhere function works only with Control4's SIP server.
Long story short, Cellgate had to work around the SIP obstacle to create a less-than-seamless "two-way" integration with Control4.
With OS 3, Control4 clears the way for incorporating third-party SIP devices into the Intercom Anywhere environment.
To emphasize Control4's commitment to customer choice, Heyman commented on this new accommodation: "For someone who makes a lot of money on door stations, this is a very big thing."
Comelit, 2N and Akuvox promoted Control4 integration at CEDIA Expo. DoorBird IP video door stations are next up, with Webinar-based training offered today by SnapAV.
Over on the unofficial C4Forums. some integrators were wondering if third-party SIP-server support would mean the end of Control4's own door stations.
Control4 tells us: Nope, take your pick of Control4 or third-party door stations.
Other Excellent Things from Control4, SnapAV
Control4 now supports Google Assistant, enabling home-control via voice commands through any Google Assistant-enabled speaker, display, hub or mobile device.
More powerful Media Sessions: Music control is enhanced with new capabilities on the Media Sessions screen including room-level volume control, mute, and transport controls.
On-screen lighting control: Homeowners can now control their lights and lighting scenes from the TV on-screen interface, quickly switching from a single room view to viewing all lighting devices in the system.
Pinch, zoom, and pan camera view: Pinch and zoom camera control is now available on the T3 Touch Screen, Android and iOS mobile devices, and panning the image can be done with a single finger swipe.
For the first time, a curated selection of popular SnapAV products is available on the Control4 Dealer Portal.
Beginning Oct. 2019, SnapAV will be a national distributor of Sonos products, including the new Sonos Port, Sonos Move, and Sonos One SL. The full Sonos line will be available through snapav.com, as well as each of the company's affiliated local branches in the United States – Allnet, Volutone, MRI and Custom Plus. Sonos is currently supported through SnapAV's OvrC Pro platform, providing dealers with remote monitoring and diagnostic capabilities.
Short Cuts
Are you guys getting too big?
"That's an easy rock to throw at these companies," Heyman responds. "Our challenge to stay credibly close to our customers and our market is to take the scale and resources, and keep acting small."
He adds, "If they were to see us acting big … they can send Charlie an email, they can send me an email, and we'll show them we act fast, continue to be entrepreneurial, and employ the finest people to act on their behalf."
What are folks saying about the merger?
"The vast majority after the merger were very happy," Heyman says. "There was fear that SnapAV might make Control4 more available, but that's not the case. If anything, we're being more stringent on certification."
Is Control4 training offfered at SnapAV distributors?
"We're still only training on Control4 in a few places," says Kindel. "We do want to bring training closer to customers, though."
Did anything surprise you about SnapAV?
Kindel says one thing that surprised him about SnapAV was that the company "already had world-class drivers" for Control4 integration across most of its brands and categories – audio, power, media distribution, content management, surveillance, video analytics, networking, even TVs (SunBrite outdoor displays).
By CEDIA Expo, thanks to native integrations through Composer Pro, Control4 dealers could configure push notifications to include snapshots from SnapAV's Luma and Visualint cameras; create custom buttons to reboot devices connected to WattBox; and distribute movie content around the house via Binary MoIP products.
Is custom dead?
"While DIY is clearly a megatrends," Heyman says, "the smartest, most connected homes will be installed and supported by pros. Networking will drive soaring demand – more, not less."
If you enjoyed this article and want to receive more valuable industry content like this, click here to sign up for our digital newsletters!