Two of the heavyweights of the custom electronics industry recently combined forces, perhaps you've heard?
Well, CEDIA Expo 2019 really marks the coming-out party for Control4 and SnapAV as a combined entity, so integrators, get your questions ready for all the company executives and product specialists as you'll learn more about the impact on your own business.
Bryce Judd, senior vice president of worldwide sales for "SnapAV with Control4" as he dubbed it, says that visitors to the Colorado Convention Center in Denver can expect both manufacturer booths – Control4 is in booth #3013 and SnapAV is in #3707 – to be buzzing with talk of what the megamerger means for the future.
"This is our opportunity to start to show our dealers how the combination of SnapAV and Control4 can make their businesses even stronger."
— Bryce Judd, Control4
"We're really excited about CEDIA, it's our favorite time of year, when we get to meet with so many of our dealers and partners in the marketplace and see the energy around our space," says Judd, "and we think that now more than ever we're in the right industry at the right time. So we're really excited about that and hopefully dealers feel that.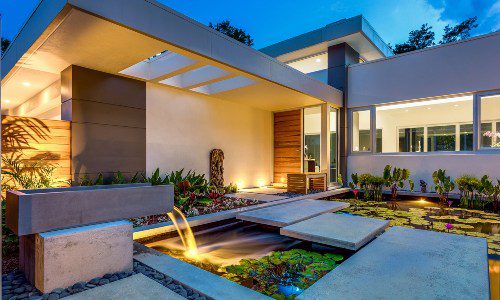 Landscape and architectural lighting create a magical and elegant ambiance for homeowners. The outdoor lighting industry has always been a phenomenal one and continues to grow in popularity. Now is the ideal time to learn more about this rapidly growing and highly profitable industry. Join our panel of esteemed lighting experts that will dive into why it's time for integrators to rethink their role in the outdoor lighting industry.
Register Now! 
"I think what dealers should be excited about is, for the first time, the two companies who have been most dedicated to their channel and to supporting their business have come together, and this is our opportunity to start to show our dealers how the combination of SnapAV and Control4 can make their businesses even stronger," he adds.
Because the $680 million deal, which though it was announced in the spring is still only a month removed from when it became official, Judd notes that the "oneness" of the combined company may not be as prolific for this year's Expo as perhaps can be expected from future show floor booths.
Read Next: Control4, SnapAV CEO Interviews—Analyzing the Home Automation Merger
"But you will start to see the beginning, and you'll see over time more and more combination of our strengths and our efforts and our focus," he says. "And all of that will be around how do we help our dealers and our partners in the marketplace be more successful?"
Exploring the Updated Operating System
In terms of products assisting that mission, visitors to Control4's CEDIA Expo booth will be able to get a hands-on look at some new offerings, of course, but especially one big one already introduced this year – the OS 3 platform, with its reimagined GUI and new integrator- and customer-friendly features (read an extensive review from veteran CE pro Joe Whitaker here).
Plus, the Control4 booth is also the place to see the latest networking and audio products from its Pakedge and Triad brands.
"We're releasing products throughout the year because we know the industry's moving so fast you can't wait until CEDIA," Judd says, "so we'll have a little bit of everything for you."
If you enjoyed this article and want to receive more valuable industry content like this, click here to sign up for our digital newsletters!