In the midst of the coronavirus lockdown, one of the hottest selling appliances is freezers. Logically, consumers recognized that if they need to be self-quarantined at home, they are going to want a freezer full of food. And as the kitchen becomes the epicenter of the smart home, BSH Home Appliances is doing its part to make smart appliances an integral piece of the puzzle for custom integrators. The company's Home Connect Ecosystem includes an array of open-API controllable appliances, as well as an dynamic app.
"We see integrators playing a very important role in tailoring the experience of the smart home, much like the designers or the builders," says Sheldon Lam, North American region digital partnerships manager for BSH Home Appliances Corp. "They can enhance the luxury experience by offering the integration with appliances connected via our Home Connect ecosystem. That will allow them to request a higher premium for their projects."
BSH Home Connect Ecosystem Covers 5 Brands
BSH was formed back in 1957 as a joint venture between Bosch and Siemens. About five years ago, the group was moved to be exclusively part of the Bosch group of companies. More specifically, the Home Connect ecosystem was created in 2014 to develop a connectivity platform for five of its premium appliance brands: Bosch, Thermador, Gaggenau, Siemens and Neff.
The Home Connect ecosystem is based around the Home Connect app, through which consumers can monitor and control ovens, refrigerators, freezers, washers, dryers, and even a vacuum robot. The app not only controls the appliances, but also introduces recipe ideas and helps managing household tasks like shopping lists.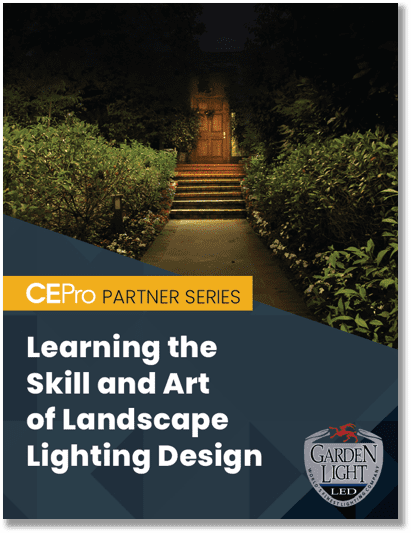 Experts recommend landscape lighting design as an entry point for integrators into the revenue opportunity of home lighting. Check out our new resource for tips and best practices. Download "
Learning the Skill and Art of Landscape Lighting Design
" today!.
"But we also have an open API available for our large partner network for third-party integration where they have integrated the API and essentially built a richer experience with our appliances inside of their own application," says Lam. He says there are certain limitations as to what the third-party controls can do versus the Home Connect app's capabilities, "but the third-party partners can still provide a rich experience with integration."
At Integrated Systems Europe 2020 in Amsterdam, URC showed off its integration with several BSH brands. At the International Builders Show 2020 in Las Vegas, BSH had Crestron integration in its booth. In addition to Crestron and URC, BSH is rolling out integration with Control4 and Elan. The appliances already have voice control capabilities with Josh.ai, Amazon Alexa, and Google Assistant
"When integrators are pitching their projects, they can say to the client, 'I see that you have a Thermador kitchen. I can provide a premium experience for you.' And from that, the integrator can charge a little bit more on the project. That's how we see it," says Lam.
Right now, the Home Connect app and ecosystem is focused on the five premium BSH appliance brands but Lam says the company could be enabling the connectivity over time to other BSH brands.
Lam says BSH doesn't use the term "smart appliances" to describe its offering, but instead prefers to simply say its appliances are connected via Home Connect.
"That allows the customers to have an experience with their appliances when they're home or away. We see the kitchen as the heart of the home. That's where people come together for holiday events to create a delicious meal and entertain their guests."
Kitchens Lags in Terms of IoT; CEDIA Expo Plans
So why has the kitchen lagged behind other areas of the home in terms of becoming a fully connected environment?
Lam puts some of the onus on the appliance manufacturing community.
"Inside the broader IoT space where everything in the home is 'smart,' the kitchen is actually a hidden gem. The connected kitchen hasn't matured like some of the other parts of the home, like living room. I think that's due to the fact that there are not many manufacturers like ourselves. We were the leaders in connected appliances, having an open API to be able to allow third parties to be able to integrate," says Lam, noting that BSH's innovation sets a future pathway for other appliance manufacturers to follow.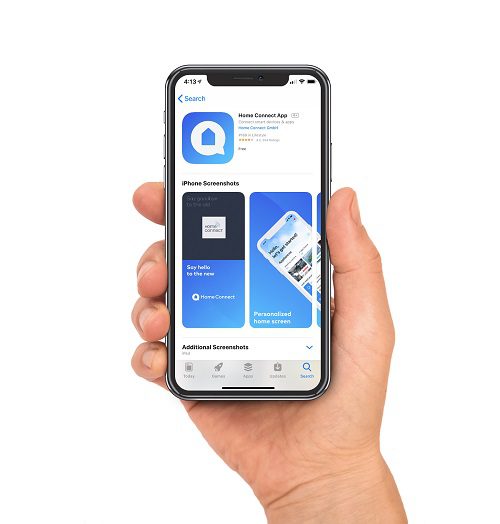 "They definitely need some catching up to do, but we're already there and we're leading the way. We believe eve more connected experiences will come with the kitchen as well," he says.
While some custom integration companies, especially those with retail storefronts, are already selling major appliances, Lam is not sure whether he sees integrators eventually becoming a key channel for reselling appliances or simply sticking with their bread-and-butter integration expertise.
"We are new to this custom installation channel and we're definitely going to be exploring different ways to build our business alongside integrators and the various smart home platforms.
At CEDIA Expo 2020 in Denver in September, BSH plans to highlight the Home Connect ecosystem with several of its brands. The company also plans to showcase several of its partner integrations in its CEDIA Expo booth, as well as conduct some training sessions for integrators. The booth itself will be a mock kitchen, but Lam says the final design is still in the planning stages.