Like a lot of (mostly) guys my age, the pandemic reignited a long-lost interest in sports cards … as a nostalgia-based hobby, a potential investment for retirement, a connection between father and son, whatever the motivation.
It's a much different world than when I stopped collecting as a teenager, and one change that has created a huge influence over the industry is the rise of professional card grading services. It's a segment that actually got me thinking about the whole-house automation category — whose influence is huge and which I knew nothing about before joining CE Pro 15 years ago — as well as our annual CE Pro 100 Brand Analysis, which can be found in the June 2021 issue and online.
Collectors, many of whom run card stores as one- or few-man shops just like custom integrators, rely on grading companies to potentially increase the value of a card. On these companies' 10-point scales that scrutinize every facet of a submitted card, the difference between receiving an "excellent/near-mint" 8 vs. a "near-mint to mint" 9 and a "gem mint" 10 can translate to hundreds or thousands of dollars on the resale market.
There are a handful of companies in the card grading space; it's dominated by two top ones whose grades set the market value. But thanks to the industry's pandemic boom those veteran, well-known providers now facing challengers touting impressive heritages, splashy cardholder designs, technology innovation or some other differentiator. (By the way, if you think the custom integration industry has supply chain issues, the card-grading services demand has overwhelmed the top two companies to the point of shutting down most services just to play catch-up – a potential boon for competitors.)
And I couldn't help but think about companies like Crestron, Control4, Savant, Elan, RTI, URC, Vantage and others since I started at CE Pro in 2006 and what's happened in the control category since.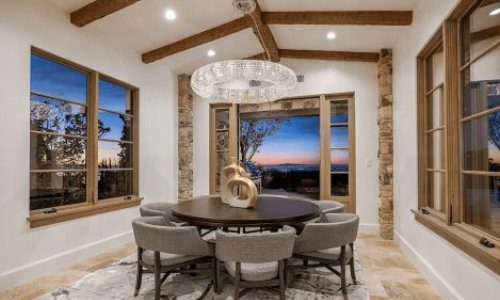 As a custom integrator, lighting is in demand. Effective communication, education and showcasing the value proposition of LED light fixtures in conjunction with integrative control systems are the keys to overcoming challenges and closing sales in this specialized market. Join us as we discuss the future of digital lighting and control with David Warfel from Light Can Help You and Patrick Laidlaw and Mark Moody from AiSPIRE.
Register Now! 
Back then, the whole-home control category was paced by Crestron and AMX as the consensus leaders. Control4, with its mesh network and mission of bringing home controls to a wider potential customer base, seemed to have the integrators' ears having debuted a couple years earlier at CEDIA Expo and was certainly the "young gun" of the group looking to shake up the market.
Then along comes Savant around this time — I still recall the Cape Cod, Mass.-based company's early visit to nearby CE Pro headquarters — having jumped on the popularity of Apple iOS, and they were the shiny new toy in whole-house automation. Meanwhile, the likes of Elan, RTI, URC and Vantage, for example, continued to leverage their own histories to earn their chunk of market share, while in short time the category would be bombarded by security and DIY challengers.
CE Pro Brand Analysis Reflects Industry Patterns
The question for dealers (of tech integration and of sports cards) is how do you choose? Do you go for the trusted brand leader, take a chance by supporting the upstart, or perhaps another company you may be loyal to for other good reasons?
It's a question the CE Pro 100 Brand Analysis — which crunches the numbers on preferences among the highest revenue integrators to determine leading and fast-rising brands in every major tech category — helps dealers tackle every year. Taken over a several years period, it produces a nice snapshot reflective of industry trends, innovation impact, mergers & acquisitions and much more.
In whole-home automation, for instance, AMX turned its focus to the commercial market many years ago, long before it was acquired by Harman; Control4 kept gaining on Crestron until it finally caught, surpassed and now has run away from the pack at least among the CE Pro 100; Crestron and Savant have been neck-and-neck with their loyal integrator ranks; and companies like Alarm.com, Google, Amazon and others are reshaping the category.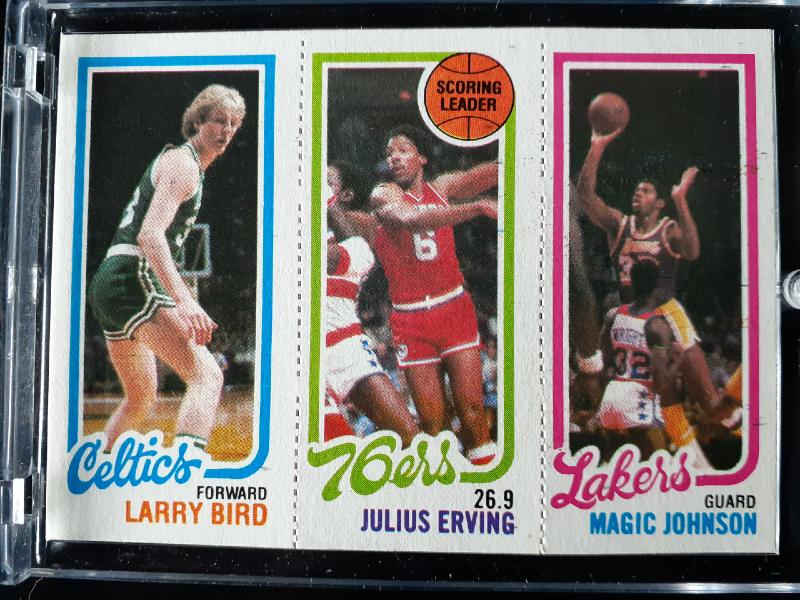 On the other hand, again thinking back to my early years with CE Pro, I can remember as well companies such as Exceptional Innovation and others vying for market share at one time are dust and now you'd be pressed to find a Millennial integrator who's heard of them.
Sometimes you just have to wait and see how things play out. In the near future, I'll be looking to send in some of my old basketball cards (I've owned that prized Bird/Magic/Dr. J 1980-81 Topps card for 40 years now … though it's far from a 10 unfortunately!) for professional grading to get a sense of value whether it be for insurance appraisal purposes, to help pay for my daughter's college, whatever.
But which brand will earn my business?
If you enjoyed this article and want to receive more valuable industry content like this, click here to sign up for our digital newsletters!