It was only a matter of time before the supply crisis affecting the entire world of electronics began to hit the custom electronics space. A devastating fire at the Renasas semiconductor plant in Japan destroyed nearly two dozen machines that help provide the microchips used in everything from cars to alarm clocks to smart home control panels. At the same time, manufacturers had ramped down production in anticipation of low demand during the coronavirus shutdowns, only to play catch-up when demand spike for home improvement. Suppliers, distributors and integrators are taking note of the supply crisis, which is not going away any time soon.
Speaking on the condition of anonymity with CE Pro, another manufacturing executive says his company is already experiencing "extreme price gouging at the sub-component level" from their various suppliers. In some cases, they are asking for a 30% premium to deliver sub-components.
That same manufacturer does not predict supply and demand reaching an equilibrium for at least one year. Integrators have reported to CE Pro already getting price hikes on various pieces of gear. Recently, Savant announced to its dealer base a 10% price hike in most of its product line.
Integrators are left between a rock and a hard place, with proposals out to clients with specific pricing only to find that the products are not available or more costly. One integrator says he exhausted every avenue he could think of to find an AVR, only to strike out with every brand and every distributor. Integrator message boards and social media channels are filled with messages seeking products. Sonos products appear to particular be in short supply, which was affirmed recently during its quarterly conference call with investors.
Sonos Among Key Product Lines Affected by Supply Crisis
Sonos CEO Patrick Spence noted, "We and others across the industry are seeing significant increases in constraints on a variety of components. Our team continues to work tirelessly to mitigate as much as we can to deliver on the incredible demand we see. We appreciate that our customers have proven that they will wait for our product, which is continuing to help us navigate through this challenge and deliver tremendous results. Obviously, this has been a difficult year to forecast.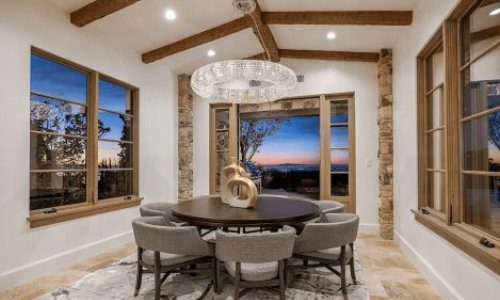 As a custom integrator, lighting is in demand. Effective communication, education and showcasing the value proposition of LED light fixtures in conjunction with integrative control systems are the keys to overcoming challenges and closing sales in this specialized market. Join us as we discuss the future of digital lighting and control with David Warfel from Light Can Help You and Patrick Laidlaw and Mark Moody from AiSPIRE.
Register Now! 
"The outperformance versus expectations was largely a result of our ability to fulfill more demand. This was driven by ongoing supply chain capacity investments, as well as improved shipping and logistics processes.
Even with the improved supply position in the quarter, we continue to be out of stock on a number of our products, which further points to the strong demand we are seeing," Spence notes. He said Sonos (Nasdaq: SONO) product demand in North and South America was up 90%.
It was a somewhat similar refrain at Leviton. Greg Rhoades, director of marketing for Leviton's Smart and New Technology Products, says the high demand meant the company couldn't keep products, but because Leviton self manufactures the majority of its devices, they were able to keep up with the demand.
"People kept coming to us because we had it. The USB outlets are a great example; the load centers are a great example. Our competitors couldn't fill those needs. We make in North Carolina, Mexico, China, and own our own factories. We can control those situations and kept products rolling out.
"We actually saw the opposite where we were having to hold back some large orders, just saying, 'Gosh, we want to be able to help you, but we need to spread this love around a little bit,'" he says.
URC has also been able to handle the situation deftly, noting that the chip shortage has disrupted supply chains across industries, temporarily closed production plants and created a drag on technology sales. The company cites the expansion of demand from IoT devices and 5G devices, the Work From Home trend, and the global pandemic, as key factors that have exacerbated the problem.
Despite investment of hundreds of billions of dollars to ramp up capacity, URC expects the current shortages to continue in 2022 and beyond.
Fortunately, URC says for over 30 years it has built and nurtured a reliable supply chain to weather short and long-term disruptions. Manufacturing component products in South Korea allow for nimble forecasting and agile production to blend the benefits of real-time manufacturing and inventory planning. With a global view at the epicenter of semiconductor manufacturing, URC planned in advance for supply headwinds and hedged raw material supply, reserved manufacturing time and planned labor support.
The company says it is using its ample component supply, proven logistics process, just-in-time assembly and significant inventory of finished goods inventory to meet demand, noting its domestic warehouse contains a large inventory of ALL key categories.
Distributors Become More Relied Upon during Supply Crisis
Dennis Holzer, executive director of the PowerHouse Alliance, says the supply chain chaos is definitely affecting the distribution channel. The pandemic forced many manufacturers to cut back on their factory output, then when demand surged they ran out of their inventory. Then came the microchip shortage caused by the factory fire in Japan and other reasons. Holzer says the auto industry demand for semiconductors is seven times higher than the demand needed for consumer electronics, so the pressure is coming from multiple industries.
"Only the financially fit are able to survive in this environment," he says bluntly. "When there is less product available and demand is higher, it means prices go up. Distributors have to be strong enough to withstand it and keep products on the shelves. The 'distribution guidebook' might say you need to keep a 60-day supply, but things are not by the book anymore."
He also points to the infrequent need for an oddball product that dealers require, noting that certain less-stable distributors are going to focus their inventory on maintaining commonly requested products, so they are certainly not going to carry unique, less-commonly requested products.
"It would be easy for a distributor to sit back and decide to just be a box mover right now. That's the easy way out, but we realize it is vital to become even more important for dealers right now."
What Can Integrators Do?
So what can integrators do to mitigate the supply crisis? For its part, CE Pro 100 company Vivint Smart Home is wary of shortages for video surveillance cameras in particular. Vivint (NYSE: VVNT) Chief Financial officer Dale R. Gerard recently told investors that a supply chain shortage of cameras would be a particular hard hit on Vivint, since the camera attachment rates are very high with their smart home/security-based offering.
"We are in good shape we believe right now, but if adoption rates are higher than we think and if there is any disruption in terms of chip manufacturing and/or …logistics… we may have to limit the number of cameras we sell," he says. Gerard cited problems getting products delivered efficiently through U.S. ports as a potential problem, and he said inflationary issues could also be a problem in the near future.
One integrator who wished to remain anonymous told CE Pro he is "hoarding" supplies of various equipment, including Sonos ARCs, in his warehouse. He is also investing $12,000 per month in a rolling stock of key products, including motorized shades, to stay abreast of demand.
But what do you do when the clients believe the local retailed has the products in stock? The reality, as many integrators know, is that the retailer does not really have that product in stock. So when the client purchases it, he or she is likely to receive a notification 48 hours later about an "unexpected problem" and that the product will not be shipping for months and months and months.
One tip shared during a recent CE Pro VIP Peer Group meeting was to take the time to go through the online buying process with a major retailer for an in-demand product and captured a screen grab of the delay notification to show clients.
To protect themselves during the supply crisis, integrators might consider adding a clause to all their contracts immediately that protects them against price hikes, similar to what they might have done when the Chinese tariff war hit several years ago.
An advisable clause for your contracts might say:
"Due to possible upcoming economic variations, the cost of bulk wire and other components may increase 10% to 25% starting June 1, 2021. All existing proposals which are not assigned a live PO will be subject to revision and potential increase."
In the meantime, distributors, buying groups, manufacturers and even your fellow integrators that might have extra inventory could be the only option to mitigate this crisis.
If you enjoyed this article and want to receive more valuable industry content like this, click here to sign up for our digital newsletters!