CE Pro Quest for Quality Awards 2020: Category Kudos
CE Pro readers recognize services from manufacturers in narrow categories of equipment in the Category Kudos portion of the 2020 Quest for Quality Awards.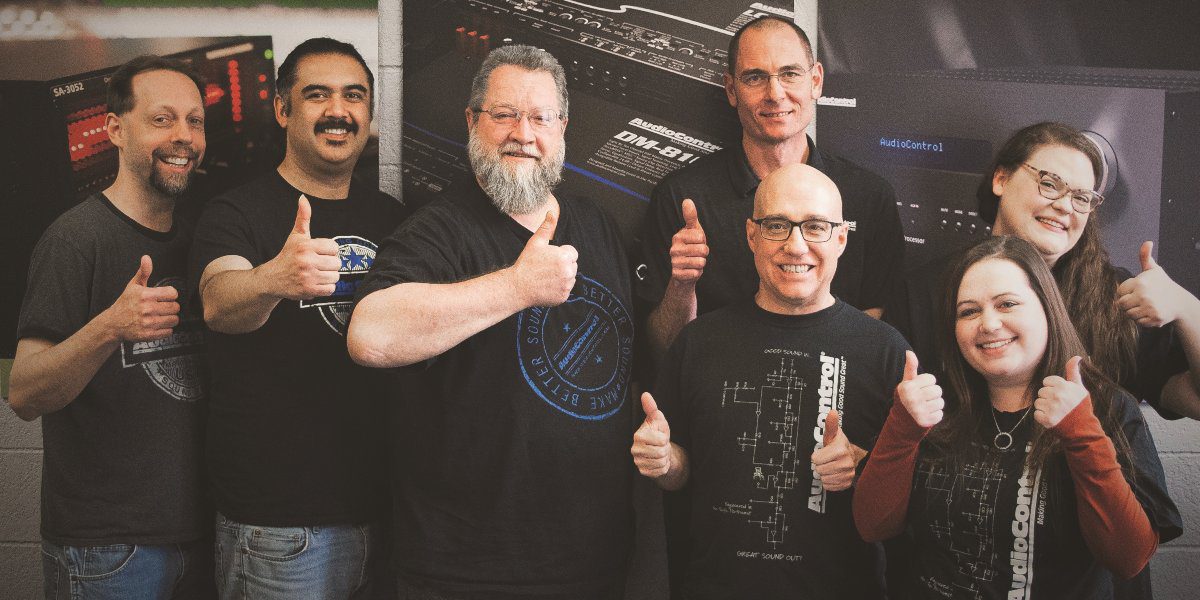 For manufacturers that do not offer a broad swath of different products, it can be more difficult to garner votes in the CE Pro Quest for Quality Awards. For that reason, several years ago CE Pro created the "Category Kudos" portion of the awards that recognize manufacturers in just one or two areas of equipment. These manufacturers were recognized by the more than 12,000 votes cast by CE Pro readers for their excellence in various service areas, from sales support, tech support, shipping policies, training policies, trade shows and websites.
Here are the winners for the CE Pro Quest for Quality Awards 2020 in "Category Kudos."
---
Sales Support
MartinLogan
"MartinLogan's passionate, experienced sales support team is proud to represent the MartinLogan brand, and it shows. Our culture is such that we do not use a call center and strive to treat everyone like family, providing a level of personal attention that is unmatched in most industries. When a customer or dealer contacts our team, we respond to their inquiry with a timely, educated, and professional response for everything from pre-sale dealer support to post-sale customer support and beyond. In addition to off ice staff available via telephone, we have a dedicated team of MartinLogan employees and top-level manufacturer's reps that make frequent visits to dealers and customers to assist with any level of support. All of these eff orts assure customers and dealers of a truly genuine, top-quality experience." —Devin Zell, Marketing Manager
Peerless-AV
"Best service to the dealer." —Verbatim comment from reader
Tech Support
AudioControl
"At AudioControl, we are sensitive to the challenges that dealers face in the field, and we take our support services very seriously. Our incoming phone calls are answered by dedicated Seattle-based team members, not a machine. Our technical service is highly personalized and the support team is always knowledgeable and up to date. We maintain racks of third-party gear frequently used by our dealers along with over 20 brands of speakers from the CI channel in the factory, enabling our team members to recreate many real-world scenarios on the spot. And because engineering and technical support reside under the same roof right here in the USA, both teams are able to get together regularly for roundtable discussions and remain current on product feedback from the field." —Chris Kane, VP of Sales & Marketing
ELK Products
"It has been my privilege and honor to work with a fantastic group of individuals dedicated to helping our customers. At ELK we consider each individual as family, including our customers and strive to make sure they are greeted in a fast and friendly manner going above and beyond expectations to ensure a positive experience. Without our customers, we would not be where we are today and we sincerely want to thank them for voting for us." —Brad Weeks, Technical Support Manager
Metra Home Theater Group
"Metra Home Theater Group's tech support team doesn't read from a script and there are no overseas call centers. They put you in touch directly with the product development team so that you're talking with the same people who created their products, making for a much faster resolution to even the most complicated of integration issues. This same team creates weekly videos to answer common questions they hear from the field, unbox products and provide installation tips. All of this content is created for and by custom integrators to help with project design and integration of MHTG's products, off ering knowledgeable tech tips that will make installation faster and easier." —Jessy Crabb, General Manager
RTI
"In 2018 we launched a Dealer Experience team to give our dealers a louder voice within our organization. Our Dealer Experience offers a robust online training system through our RTIXCEL program, field training with our best-in-class distribution partners, and finally a complete three-day onsite training at our headquarters in Minnesota. We are constantly listening to our dealers and making improvements to our infrastructure, processes and technology to ensure we're enhancing the dealer experience at every level. Our support team works closely with our Dealer Experience team developing training curriculum and webinars. Our goal is to offer dealers the best possible support and tools to make their working relationship with RTI as positive as possible." —Joe Roberts, CEO
Shipping
Brilliant
"Brilliant Home Technology offers proactive stock rotation and works to resolve specific issues unique to the homebuilder environment." —Verbatim comment from reader
IC Realtime
"Fix problems remotely and ship a replacement unit out immediately when necessary." —Verbatim comment from reader
Warranty
Onkyo/Integra
"Always willing to find a solution. Off er service/upgrade/credit for customer issues." —Verbatim comment from reader
Origin Acoustics
"Jeremy Burkhardt, Ed Haase and the Origin Acoustics founders came up with the idea to give integrators 60-point profit margins, same-day shipping, free product upgrades, tool-less mounting installation and a lifetime warranty on all speakers. These were game changers for the CEDIA industry. We are proud today at Origin Acoustics to continue on that heritage of integrator-first policies and customer-centric thinking. We believe in providing exceptional personal service for all our partners in a warm and friendly manner. One of the essential parts of that mandate is taking care of you when you need it most, so we've always strived to excel in the clutch." — Nick Berry, CEO
Training Programs
Sound United
"Sound United is an interesting challenge from a training perspective because we have a broad portfolio of audio brands that each need support. With this in mind, we ensure the training programs are customized as possible on a dealer-per-dealer basis. Some dealers may carry certain brands while others may assort others, so we need to be hyper-cognizant of how we're tailoring our trainings. We also work very closely with our skilled rep firms to ensure we're providing them with the tools they need and have a robust digital training catalog available on Sound United University, which makes it easier for our lean organization to deliver information in a mobile-friendly format. I'm also excited to share that Sound United will have a lot more opportunities for hands-on training in the near future and look forward to continuing to expand our existing work." —Phil Jones, Director of Global Training
Best Trade Show Presence
Harman Luxury Audio
"Our focus at trade shows is always three-fold: allow our products to be experienced so their differentiation becomes obvious, provide an atmosphere of true partnership with our customers, and offer tools and training programs to help improve our customers' ability to be successful at what they do. With that approach of 'empowering your possibilities,' we feel we are always a must-see destination on the show floor, and that is a point we intend to continue to deliver on." —Jim Garrett, Sr. Director Product Strategy and Planning
Best Website
Arlington Industries
"Has always made excellent recommendations for specific products when I have questions." —Verbatim comment from reader