Apple finally revealed its Vision Pro VR/AR headset at its World Wide Developer's Conference (WWDC), and in the short period of time since its reveal, it has caused an uproar with some describing it as a 'make-or-break moment' for VR/AR, though Apple has gone out of its way to avoid describing it as such.
Instead, the company has chosen to market the device as a "spatial computer" and an "infinite canvas for apps that scales beyond the boundaries of a traditional display" with the user's eyes, hands, and voice controlling everything.
Apple CEO Tim Cook even marked the reveal as "a new era for computing," choosing to focus on the interface aspects of the Vision Pro, rather than the wow-factor of the VR and AR itself.
"Just as the Mac introduced us to personal computing, and iPhone introduced us to mobile computing, Apple Vision Pro introduces us to spatial computing," he states.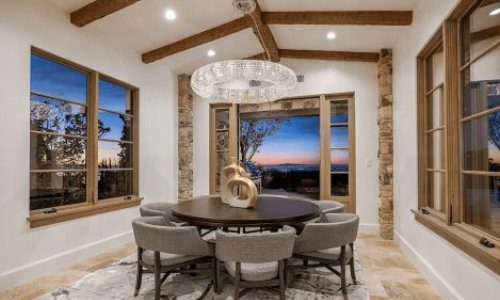 As a custom integrator, lighting is in demand. Effective communication, education and showcasing the value proposition of LED light fixtures in conjunction with integrative control systems are the keys to overcoming challenges and closing sales in this specialized market. Join us as we discuss the future of digital lighting and control with David Warfel from Light Can Help You and Patrick Laidlaw and Mark Moody from AiSPIRE.
Register Now! 
"Built upon decades of Apple innovation, Vision Pro is years ahead and unlike anything created before — with a revolutionary new input system and thousands of groundbreaking innovations. It unlocks incredible experiences for our users and exciting new opportunities for our developers."
With use cases ranging from virtual workstations to fully immersive entertainment hubs, Apple seems to envision this product as being a more versatile user interface, changing the ways in which the average user will interact with their home.
Interestingly, many of the touted capabilities also tap into a lot of the work that integrators are already doing in the home.
Apple Vision Pro: The 'Anywhere Home Theater'
Powered by visionOS, the Vision Pro supposedly boasts an ultra-high resolution that packs 23 million pixels across two microOLED displays with a perceived size of 100 feet across, in addition to sporting Apple's Spatial Audio.
The headset uses two custom catadioptric lenses baseline for the visuals, however, Apple has partnered with ZEISS to provide prescription-grade optical inserts for those with vision correction to ensure visual fidelity and accurate field tracking is maintained.
Given the perceived size of the screens, the picture fidelity, and the immersiveness of the product, Apple touts that, as an entertainment device, the Vision Pro can turn any space into a personal home theater. Users can experience movies, TV shows and even games through the device with the Vision Pro supporting all popular game controllers on the market.
Apple has also stated it will include a library of entertainment recorded in the Apple Immersive Video Format, which is meant to take full advantage of the spatial video and audio capabilities of the Vision Pro.
The company has even reportedly nipped that pesky issue of motion sickness commonly associated with VR by developing its own specific chip that is designed to process input from multiple cameras and sensors and adjust the visual display 8x faster than the blink of an eye. However, whether the performance of said chip helps is yet to be seen in consumer tests.
Creating a Workstation Out of (Almost) Nothing
Using Magic Keyboard and Magic Trackpad, two virtual control setups present in the Vision Pro, users will also apparently be able to set up digital workstations on the device. Additionally, users can also transfer the capabilities of their work computer (provided it's an Apple), into Vision Pro via a wireless transfer.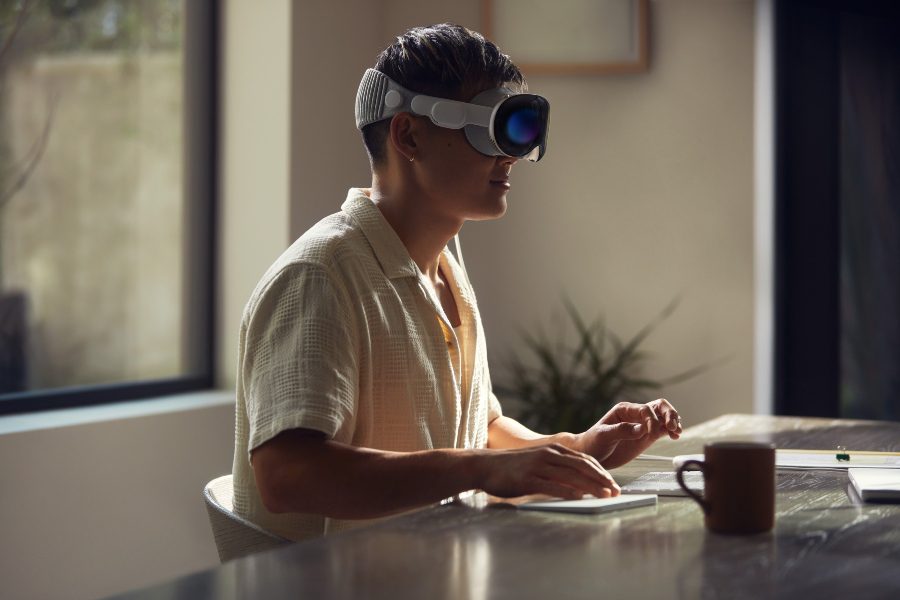 Videoconferencing done over FaceTime also receives an upgrade—though this predicates everyone using FaceTime to videoconference to my knowledge. Regardless, the device uses the full area of the room to display call participants and shared screens.
People wearing the Apple Vision Pro will be represented as a digital avatar with head and hand motions mapped via the Vision Pro's external sensors, while everyone else appears in the traditional videocall box. How this may work in a mixed digital/physical setting is yet to be seen, though the Vision Pro certainly has some features that can facilitate it.
The device comes with a feature called EyeSight that can process other people in the vicinity of the user and adjust the viewing experience accordingly. What this equates to is the device lowering the opacity of the AR visuals to isolate individuals in view while also revealing user eyes for conversations with others.
It will also display specific activities the user is engaged in to avoid potential interruptions or, in the case of taking a photograph or video in a public setting, amply warn people in the vicinity (to avoid that awkward bit of covert surveillance people were afraid of with Google Glass).
Security will also be a big focus of the Vision Pro, with Apple stating the device will use Optic ID to protect it and user data. All data used for Optic ID will then be encrypted and stored locally, ensuring further protection of user biometric data.
Stay Well, Live Well
In addition to its other features, the device also includes an 'escape' function in the form of Environments. A uniquely wellness-tinged offering, Environments allows users to supplant their environments with digital spaces that mimic more natural scenery.
Combined with Spatial Audio, users can slip into their own secluded locale even if they're in the middle of a crowded room. Specifically, Apple denotes the feature's ability to help reduce visual clutter in busy spaces. It even comes with an 'immersion' dial that lets users expand or shrink the field of view presented by the headset.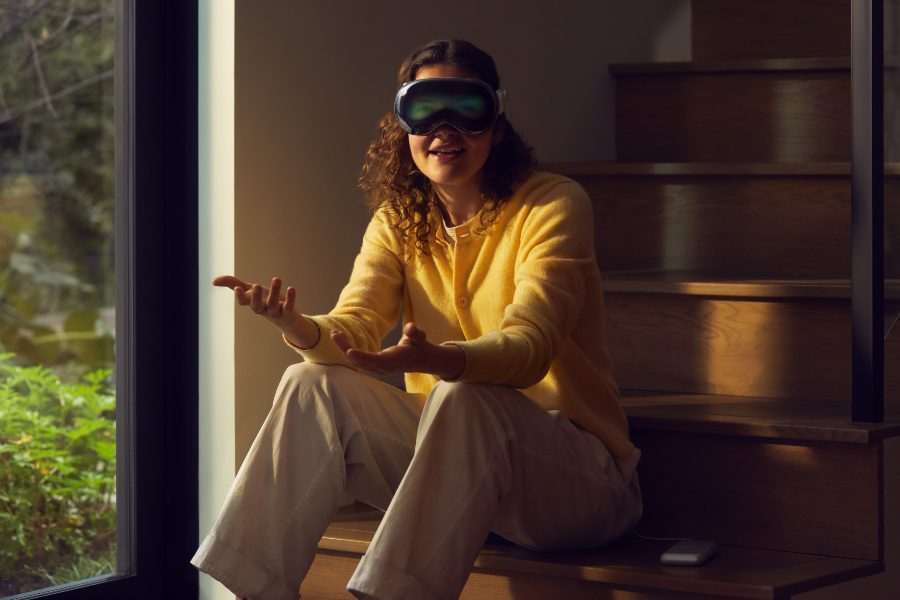 The Vision Pro will also allow users to capture and revisit their own three-dimensional photos and videos thanks to a mounted 3D camera. Video recordings even come with Spatial Audio, with all digital media recorded on the device being accessible through iCloud.
Additionally, Apple plans to have extensive app support for the Vision Pro, allowing developers to create a variety of apps that will further extend the uses of the Vision Pro.
Personal Thoughts and the Apple Vision Pro
There's a lot of discussion among target audiences about how VR seemed to go the way of 3D after its hype. What was put forward as a novel way to experience specific media was very quickly put aside as gimmicky and not worth the motion sickness, the cost and the overall clunkiness associated with it.
A case of launching too soon too fast? Maybe. Technology tends to be expensive and bulky when it first hits the market (just look at what flat-screen TVs used to look like), but I think what turned a lot of people off about VR was how clunky the user experience was, which, by far, will kill anything consumer-facing.
A potential criticism(?) people have lobbed at Apple's approach to this has been the "throw everything at the wall and see what sticks" appearance of it all. A lack of dedicated apps being mentioned seems to be another nail lined up for coffin driving.
However, it's the versatility of the product that currently has everyone's attention right now. Given the advanced hardware mixed with the feature-rich capabilities, the promise of the Vision Pro taps into a core interest present in a lot of homeowners right now: that of the smart home.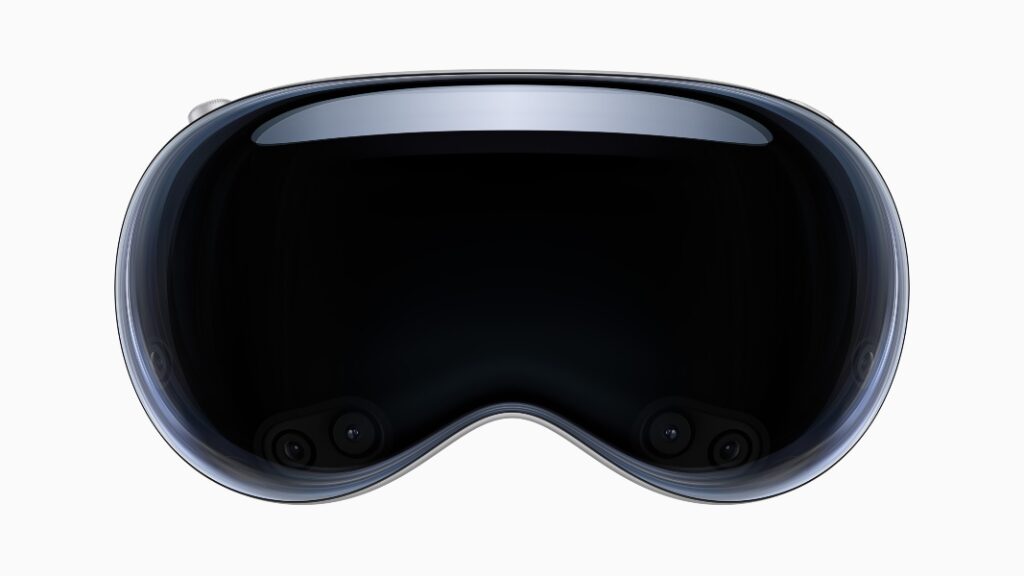 It's not just a new way to experience games or movies and such. It's a new way to engage with one's environment, and with the pitiful 2 hour battery life, it seems that environment relies heavily on established infrastructure (i.e. a home). As such, many of the features focus on either changing or enhancing what people do in that home environment: the goal of any smart home product.
Keith Esterly, Chief Learning Architect of HTSA, had a great way of describing the way the Big Three (Apple, Amazon, and Google) compete in the smart home market. They do a really good job at identifying what experiences customers are looking for and making solutions to enable those experiences.
And I think the Apple Vision Pro has done the best so far at identifying potential needs in the home environment and creating a product that can offer a unique and engaging experience that satisfies those needs and then some.
Could that mean a dedicated VR/AR room is in the cards for some enterprising integrator once this product hits the market (if that hasn't been done already with others)?
We'll have to see. With a price point of $3,500, it's not going to be for everyone.
At the very least, it's worth keeping an eye on while we wait for the physical release.
If you enjoyed this article and want to receive more valuable industry content like this, click here to sign up for our digital newsletters!