Every custom integration firm at some point hits a plateau in its growth trajectory. It's a natural consequence of business. But CE Pro 100 company Desert Valley AV in Scottsdale, Ariz., found a way to "unflatten" its growth curve by strategically adding line-voltage electrical services, and then made the bold move of acquiring another integration firm in a different state.
While both maneuvers have come with challenges and lessons to be learned, they have set the company on a path for continued success.
Desert Valley AV was started back in 2011 by Justin and Stacy Worley with zero employees. Today, the company specializes in designing some of the largest fully integrated homes; combining everything from home automation to tunable lighting designs, whole-house audio/video, and security and video surveillance. In early 2019, Desert Valley AV made the strategic decision to expand geographically by acquiring Audio Concepts in Long Beach, Calif.
The growth plan worked — in 2020, the two companies logged a combined $7.96 million in revenues. Of that, $5.29 million was from Desert Valley AV, and $2.67 million was earned by Audio Concepts. On average, Desert Valley AV does about 200 projects per year, and combined the two companies had a pre-pandemic level of 40 employees (30 in Arizona and 10 in California).
"After being in Arizona for the past 10 years, I had gotten to the point where I was ready for a new challenge," says Justin Worley, president of Desert Valley AV. "In our industry, you really don't want your integration company to get too big, because your margins will start to go down, especially in certain markets. Once you reach that point, you are looking for different ways to grow. Sometimes it means adding different types of services, and in this instance, it was more about just crossing the state line and going out to California."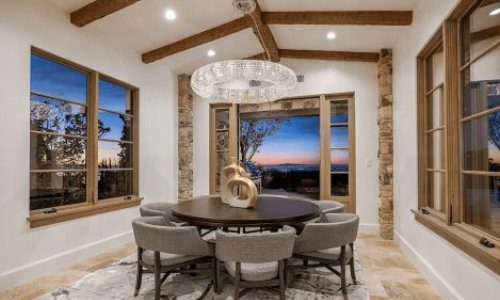 As a custom integrator, lighting is in demand. Effective communication, education and showcasing the value proposition of LED light fixtures in conjunction with integrative control systems are the keys to overcoming challenges and closing sales in this specialized market. Join us as we discuss the future of digital lighting and control with David Warfel from Light Can Help You and Patrick Laidlaw and Mark Moody from AiSPIRE.
Register Now! 
Audio Concepts is a well-established Southern California hybrid retail/custom integration company with offices in Long Beach and Newport Beach. Steve Working,
the longtime owner of Audio Concepts, opened his first store in 1975 in Arcadia, Calif., and for the past 45 years has worked to build a solid reputation in the custom electronics industry, especially in the area of high-performance audio. Working is a self-described "hi-fi guru" and one of longest-standing McIntosh dealers in California. As part of the all-stock acquisition by Desert Valley AV, Working remains onboard at Audio Concepts doing what he loves the most: demo'ing the best audio products and working one-on-one with clients to implement systems start to finish.
Worley has no plans to fold the Audio Concepts brand name into the Desert Valley AV brand name. That makes sense for several reasons. First, Audio Concepts has a strong brand presence in Southern California after more than four decades. Second, the Desert Valley AV brand name is more well-suited for Arizona, but not necessarily for the beach cities of Southern California. And the strategy is working — Audio Concepts ended 2020 with revenues up 54%!
Lessons Learned From the Acquisition
Purchasing a 45-year-old company can present some unique challenges and that certainly was the case for Worley.
"There are a lot of things you don't really think about when you are buying a company that has been around this long," he comments.
Among the "fun stories" born from the transaction was simply trying to locate the articles of incorporation for the company. Typically, you can find that information online, but Audio Concepts had been in business for so long that Working had to find the handwritten legal documents buried in a desk somewhere in the office, Worley recalls.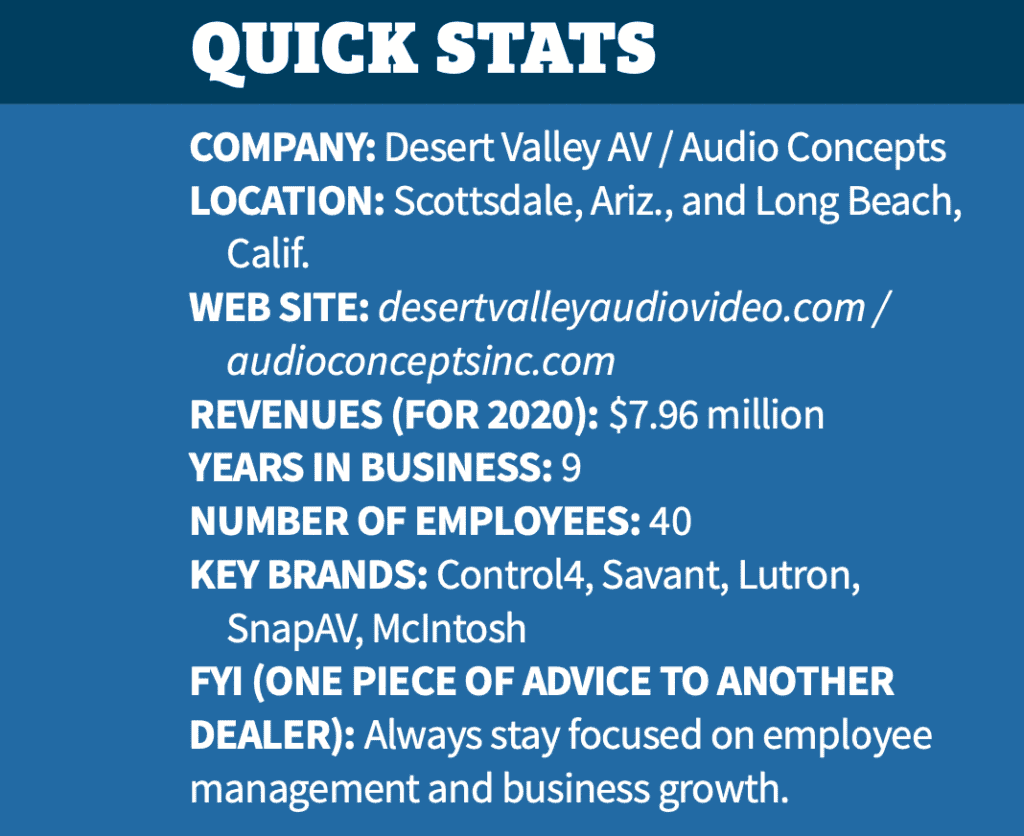 Combining two companies based in different states also has some legal hurdles. Stacy Worley, who focuses on the structure, human resources, training and accounting areas for the company, did a lot of the legwork for the acquisition. Initially the plan was to merge the two companies into a single legal entity, and bring Audio Concepts within the Desert Valley umbrella.
"But the laws in California made it more of a headache than it was worth, whether it's labor laws or just taxes," Justin Worley says. So, the two companies are being operated separately as two different businesses.
"I was able to keep the idea of sharing administrative staff. So, we have most of our rock-star office admin in Scottsdale, including the office manager, purchasing manager, service manager and general manager. They run both companies using Zoom a lot," he notes. "With COVID, everyone is much more accepting of working remotely and there are a lot of new communication tools to help with that."
By maintaining Audio Concepts and Desert Valley AV as separate businesses, it means two sets of company files in the business management software and two sets of email addresses, among other things.
"You wouldn't think that would be a big deal, but it slows your process up a little bit every day," explains Worley.
Beyond the challenge of merging the two companies in terms of business functionality, there was also the obstacle of fitting the two different market positions together seamlessly. Audio Concepts' roots were built around high-performance audio, but in the past decade the company had migrated to full custom integration. One of Worley's goals was to emphasize the full systems integration capabilities of the company.
"I was able to come in and take what Steve had started with his technicians, who were already Control4 and Savant certified, and start looking for the right avenues to bring more business into the door. And even with COVID-19, it has been a pretty successful year-and-a-half of growth for Audio Concepts," says Worley.
Audio Concepts is maintaining its niche as a provider of luxury audio, but now Worley is using that as a "foot in the door" with customers to expand into more whole-house solutions, such as smart home control, security and other areas.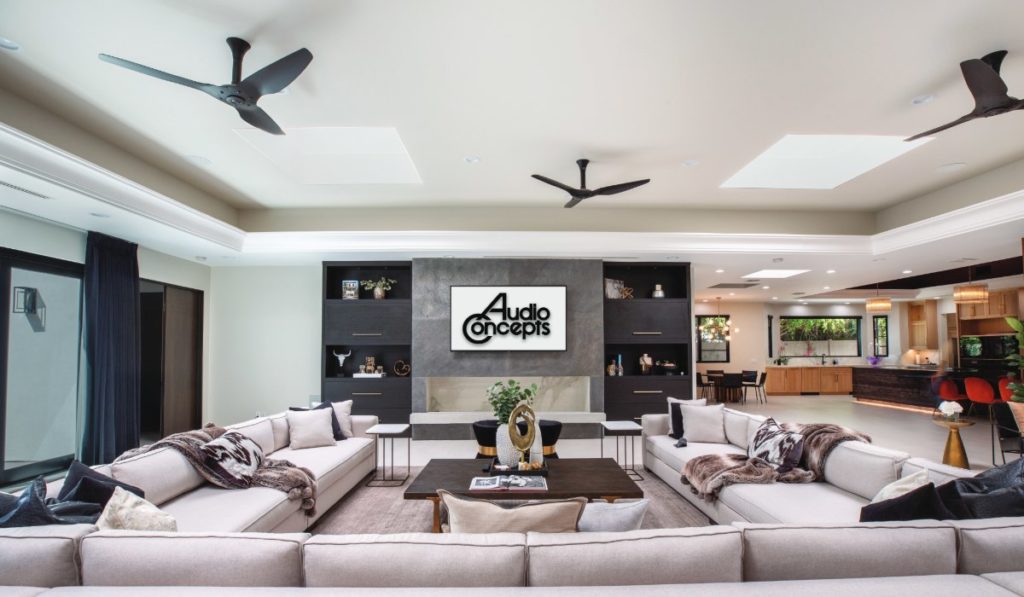 Worley says it has been a bit of a learning curve for him to realize that in most cases luxury audio clients are very different from luxury custom integration clients.
"Our custom luxury clients want large whole-house systems and want to devote a little bit of their expendable income to hi-fi. They aren't always necessarily looking for a $20,000 set of two-channel speakers, but if you tell them about it, let them listen to them and explain the value, then they want them," he comments. "Audio Concepts really has a following of clients that seek out hi-fi and they really don't care about home automation. They probably don't have the types of homes that would need home automation anyway."
Another challenge was tackling the Audio Concepts' website, which primarily focused on its two-channel heritage and did not epitomize the strength of its custom integration skills. A new website was put in place that maintains the legacy of Steve Working and Audio Concepts' hybrid retail hi-fi storefront in California, covers the company's electrical contracting division, and showcases Worley and what he has done to grow Desert Valley AV over the past decade.
"It's challenging to have a website that covers all of these different markets," admits Worley. "The website also has to address the market for smaller IoT devices, like Ring and Nest."
Embracing IoT devices like Ring and Nest was something that Audio Concepts has been doing for years, but Desert Valley AV had previously avoided offering any DIY devices.
"I learned that it's OK to sell some Sonos, Ring or Nest devices here or there because it does lead to some bigger projects if you can get your foot in the door with those products. I was anti-Sonos, Ring and Nest. I didn't even want to have them in our Desert Valley showroom for display," he admits. "Now, I have fully embraced them. I can see where it has a place and has the opportunity to help other parts of the business grow."
Of course, COVID-19 put a monkey wrench in almost every integration business in 2020, including Desert Valley AV and Audio Concepts.
"The timing was rough," says an exasperated Worley. "We just had taken over a new business; we are just getting our feet on the ground and we are stopped in our tracks by COVID. But I say to myself, 'Alright … we made it through all of this. We are going to be OK.'"
Electrical Division Formation Provides Spark
Lighting and lighting design have become a key part of Desert Valley AV's business over the past several years. Worley recalls he was consistently encountering projects that called for lighting design, especially in terms of selecting the right fixtures to work properly with his lighting control installations.
"We were running into a lot of projects where the clients were looking for tunable lighting solutions. The electricians we were working with were fighting the idea of getting into lighting design because they didn't want to learn it. I realized we could have more control over that part of the project, which would make the end results for the client better. So it made sense for us to jump into electrical," he recalls.
But after just three months with an electrical division, Worley found himself second guessing the decision.
"You have to have the right guy running that department, because us AV guys think that electrical is easy, and it's not," he says. "We think it's just three wires and we can do it no problem. But we can't — there's so much involved. There is years and years of electrical code that has been written; there's a lot of back and forth with the engineer and architect on large projects. During the design phase you need to calculate the loads properly and it seems like it is never correct. You need somebody who really knows what he is doing to run your electrical show. I learned that the hard way."
Eventually, Worley was able to bring in a "rock star" electrician who wanted to join the Desert Valley AV team. Today, the company handles massive projects on the electrical side with minimal problems.
"The one message I want other AV integrators to know is that they can't just jump into electrical without planning. Just like with any business, you need to have the right people before you can take on too much work. Make sure you have a process in place and you have somebody onboard that you can trust, because you are not going to be able to learn it all — there's just too much to learn," he advises.
The decision to focus on lighting fixtures as part of the business was primarily driven by Worley's desire to become a one-stop shop for everything related to technology for his clients.
"AV integrators can design and engineer systems, but that usually gets thrown out the window if you are not the one in charge of that first walkthrough with a client. The ability to have a little more control over the end result and to be able to drive larger projects in the right direction is a big reason why we got into electrical," he says. "Since we have gotten our feet on the ground in electrical, we have received all kinds of requests from builders. Everything from the technology side in AV and security is tied into the electrical side."
Today, both the AV and the electrical divisions work well together and are focused on the same purpose: to grow Desert Valley AV's revenues.
"We can do a lot better job than whatever electrician the general contractor brings in," he says.
Having said that, the Desert Valley AV team sat down together to discuss how to make sure they continue to value the electrical partners with whom they currently work, so as not to alienate them.
"With COVID and everyone staying in their homes so much more, it has almost reinvented the market," he notes. "There's plenty of business for everybody. We don't need to get greedy. We just want it known that we can do the job well also."
The Desert Valley AV electrical division is primarily focused on large projects in combination with AV installations. Worley says he is not focused on prewiring smaller homes, admitting that Desert Valley AV is probably not going to be the most efficient company to do projects like that. However, the company will do general electrical service work for existing clients, such as adding circuits if requested.
"We aren't out there changing light bulbs for clients, but there's a lot to check on in a 15,000-square-foot home, for example," he says.
Focus on Lighting Design, Fixtures
With its in-house electrical division all set, Desert Valley AV can address lighting and lighting design with full confidence. The company uses in-house resources for some lighting designs, including CAD files for large projects, as well as collaborates with outside lighting designers in the Scottsdale area.
Worley says bringing a packaged solution of AV, electrical and lighting design to the table relieves a lot of stress for a builder or general contractor because it simply takes multiple tasks off their plate.
"They now have one person to talk to from start to finish," he notes.
The setup has also put Desert Valley AV in a good position to discuss human- centric lighting solutions with their clients. Worley admits that not many clients can fully comprehend the concept at this point, and it can be hard to implement correctly in many cases. Desert Valley AV uses a combination of Lutron, Colorbeam and USAI Lighting fixtures on its projects.
The company just completed a large project that spanned well over 18 months with tunable USAI fixtures. The project was unique because the client wanted a minimal amount of recessed can lights, so it required Desert Valley AV to utilize some unique USAI products.
"They had some pretty good solutions — it was crazy," Worley comments.
If you enjoyed this article and want to receive more valuable industry content like this, click here to sign up for our digital newsletters!