SnapAV has announced its intention to become a publicly owned company. On May 12, Wirepath Home Systems, LLC, dba SnapAV, submitted a draft registration statement with the Securities and Exchange Commission (SEC) relating to the proposed initial public offering (IPO) of the company's common stock.
The number of shares to be offered and the price range for the proposed offering have not yet been determined. The initial public offering is expected to commence after the SEC completes its review process, subject to market and other conditions.
The Charlotte, N.C.-based company has come a long way since its humble beginnings back in 2005. The company was founded by integrator Jay Faison, who owned and operated a custom installation firm in the area. Faison realized that there were certain components in custom installation that he could source more effectively and profitably directly from OEM suppliers overseas for not just his own company but for other integrators too. He recognized it was vital to his business model to maximize his margin on those products, which included wire/cable, equipment racks, structured wiring enclosures and mounts, and those peripherals rarely if ever needed service.
In addition to sourcing its own products, SnapAV distributed other brands to local dealers. Faison's integrator roots enabled him to focus SnapAV from its beginning on service and transparency. The company's online ordering portal soon became the industry standard for efficiency.
From there, SnapAV strategically added certain niche product categories to its portfolio, including architectural and freestanding speakers, projection screens, power conditioners, video surveillance cameras, IR distribution systems, and more.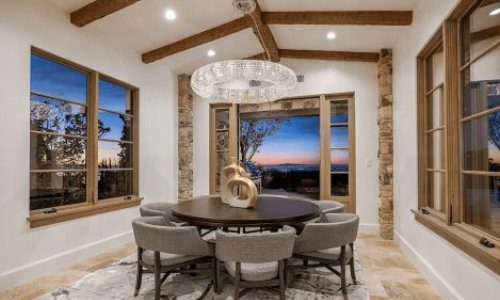 As a custom integrator, lighting is in demand. Effective communication, education and showcasing the value proposition of LED light fixtures in conjunction with integrative control systems are the keys to overcoming challenges and closing sales in this specialized market. Join us as we discuss the future of digital lighting and control with David Warfel from Light Can Help You and Patrick Laidlaw and Mark Moody from AiSPIRE.
Register Now! 
In 2013, Faison sold the company to General Atlantic and has since become a philanthropist focused on environmental issues. Current CEO John Heyman took the reins in March 2015. In June 2017, the company was acquired by Hellman & Friedman (H&F).
Some other major milestones in the company's history include in 2015 when SnapAV introduced its Ovrc remote system management platform that created an ecosystem that interconnects various products, both SnapAV branded and others. The platform enables integrators to conduct remote services more efficiently vs. having to roll a truck for simple reboots and other service calls.
Among the company's key acquisitions over the years have been Autonomic (which is no longer part of the company), SunBriteTV, Visualint, and distributors Allnet, MRI, Volutone and Custom Plus Distributing. Its most notable acquisition occurred in 2019 when SnapAV took the bold step of acquiring then-publicly owned Control4 for $680 million. In the deal, Control4 ceased being a publicly traded company and reverted back to private ownership. Just last week, the company announced the acquisition of Access Networks, one of the leading brands in the home networking space.
Today, the company has thousands of SKUs across a score of proprietary brand names including many of the aforementioned names plus brands Episode, Wirepath, Binary, Strong, Triad, Luma, Wattbox, Pakedge, Dragonfly, Araknis and others. With both its direct portal and its 27 distribution branches across the U.S., SnapAV has been dubbed the "Amazon of the custom electronics industry" by some pundits. The company also has distribution centers in North Carolina, Texas, and California and directly serves the continental U.S., with international distribution partners in Canada, Latin America, Australia, Russia, Ireland, and China.
SnapAV's Recent Accolades
The fruits of its success can be seen in the results of the 2021 CE Pro Quest for Quality Awards, which recognize service excellence, and the CE Pro 100 Brand Analysis Study, which reveal the marketshare among the largest custom integration companies in the U.S. In the Quest for Quality Awards, SnapAV was recognized by integrators with 14 awards as both an manufacturer and distributor for its COVID-19 response, customer service, dealer portal, warranty policies, technical support, shipping policies, dealer incentives, lead generation/referral service, and training programs.
In the upcoming CE Pro 100 Brand Analysis Study, SnapAV and its affiliated brands are the brand leaders in 20 categories: access control, acoustical treatments, amplifiers, cybersecurity, fiber-optic cable, distribution, HDMI cables, home networks, HVAC/smart energy management, IP surveillance cameras, mounts, multiroom AV distribution systems, networking/data wire, outdoor video, power conditioners, remote managed services, speaker wire/interconnects, structured wiring enclosures, universal remotes, and whole-house integration systems.
If you enjoyed this article and want to receive more valuable industry content like this, click here to sign up for our digital newsletters!