A few years from now integrators may look back at 2019 as a time when many of the AV categories converged into the custom installation market.
Other than the niche audiophile market, which operates in a vacuum that will likely die a slow death, traditional AV companies are coming back to the custom installation market or just now finding the market offers growth opportunities. Respected audio brands such as McIntosh, Sonus faber and Naim all offer custom products, and on the video side of the custom world, Samsung has come back to the market, while Sony and LG continue to show strong commitments to integrators.
Helping to drive all of this interest in custom electronics systems are maturing technologies such as 4K and HDR, and immersive audio through formats such as Dolby Atmos and DTS:X.
Other categories such as networking continue to gain acceptance as consumers gain a greater understanding of just how important connectivity is for the modern home. Power is also maturing. Sure, there are plenty of snake-oil products that exist, but reputable manufacturers are slowly educating the professional market on the realities of power protection and solutions that support connected component performance.
2019 Products of the Year Make Integrators' Lives Easier
Before we get into the discussion of products of the year, here's a disclaimer: All of the products chosen on this list were either reviewed by CE Pro or demonstrated to CE Pro at one of the industry trade events such as CEDIA Expo.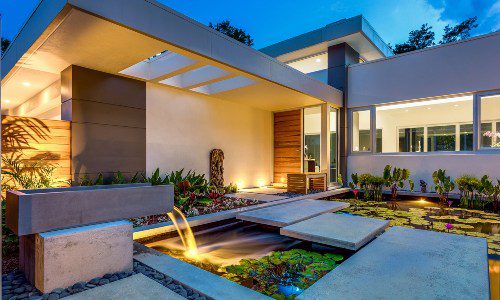 Landscape and architectural lighting create a magical and elegant ambiance for homeowners. The outdoor lighting industry has always been a phenomenal one and continues to grow in popularity. Now is the ideal time to learn more about this rapidly growing and highly profitable industry. Join our panel of esteemed lighting experts that will dive into why it's time for integrators to rethink their role in the outdoor lighting industry.
Register Now! 
The idea of limiting my choices to what is honestly a fairly small representation of the market is due to my desire to have some level some personal interaction with these products.
Now, if there were to be only one product of the year, I'd have to give it to Sony's VPL-VW995ES UltraHD 4K projector.
The VPL-VW995ES delivers stunning images that are vivid, dynamic and noise-free. Designed for specific home theater environments, the VPL-VW995ES also checks the box of name recognition for consumers. While there are many projectors out there that are capable of delivering images of similar quality, they are probably more expensive, and they wear a name that says something other than Sony.
Few consumer electronics brands have the cache that Sony brings to the table, and through its performance and name value the VPL-VW995ES can be easily positioned to facilitate integrators' high-performance home theater system sales.
As for the rest of the list:
If you enjoyed this article and want to receive more valuable industry content like this, click here to sign up for our digital newsletters!