Has the electronics industry somewhat exhausted the entertainment and convenience story? Perhaps. If so, what is the next business angle integrators can take when speaking with clients about how to improve their lives? It might just be wellness.
There seems to be more research every year showing how the right lighting can impact a person's overall mental and physical health. Devices like televisions, mobile phones, computer screens and indoor lighting all disrupt a person's normal circadian rhythms.
Americans spend 90 percent of their day indoors, which affects a person's circadian rhythms, which impact sleeping patterns and energy levels. For integrators, a wellness solution for your clients can be as simple as an LED fixture in a windowless home office with a bright, blue-rich LED bulb during the day to boost alertness. Then programming that same fixture to a dim, warm temperature as the day winds down so the homeowner can more easily fall asleep. We call this: circadian lighting.
Indeed, helping with sleep patterns is a key element of the wellness trend.
"Americans have spent an estimated $41 billion on sleeping aids and remedies … a number that is expected to jump top $52 billion by 2020," says Jim Hunter, CTO of Delos, manufacturer of the DARWIN (Delos Automated Residential Wellness Intelligence Network) Home Wellness Intelligence platform, which debuted at CEDIA Expo 2018.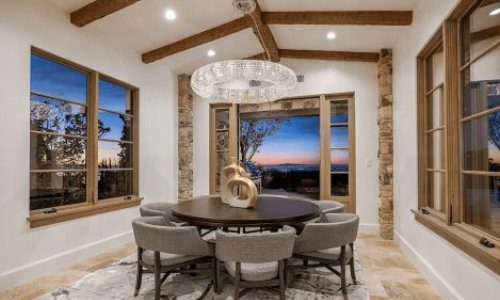 As a custom integrator, lighting is in demand. Effective communication, education and showcasing the value proposition of LED light fixtures in conjunction with integrative control systems are the keys to overcoming challenges and closing sales in this specialized market. Join us as we discuss the future of digital lighting and control with David Warfel from Light Can Help You and Patrick Laidlaw and Mark Moody from AiSPIRE.
Register Now! 
More Than Just Lighting
But the wellness trend is not just about lighting. It expands into several peripheral subsystems that work hand in hand with wellness lighting, such as indoor air quality, sensors throughout the house, audio/video, noise and even smell. All of these can have beneficial impacts on memory, alertness and other factors.
Dealers can start small and go big in the category. For example, an integrator can dip his toe into the wellness well with something as simple as GE Lighting that integrates with Google Home voice control.
On a larger scale, CEDIA Expo 2018 in San Diego was the debut of Lutron's new purchase of Ketra lighting. At the show, Lutron demoed Ketra lighting replicating the effects of natural lighting during the day, with soft morning light, bright light in the afternoon, and colored lights in the evening. Similarly, the Expo also saw Savant highlighting its partnership with USAI Lighting that developed earlier in 2018, as the control manufacturer showed its day lighting capabilities, tunable whites and color adjustments, all able to be controlled and scheduled via app that ties into the lighting fixtures. "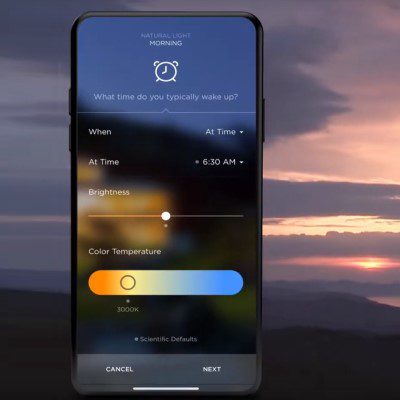 There's 50 shades of gray? There are hundred thousand colors of tunable white. … What you can do is basically mirror the entire circadian rhythm pattern going from morning to night indoors," Savant executive vice president J.C. Murphy explained during CEDIA Expo. "We set [the app interface for circadian rhythm] up as a standard, and then the user can generate the time they want to cycle this because of their geographic location and the time of year it is. We're emulating that with the tunable white spectrum."
For its part, Delos' DARWIN is designed to enhance health outcomes in the home and mitigate harmful indoor environmental concerns, utilizing proprietary wellness algorithms and sensor technologies, to create spaces that help reduce stress, improve sleep quality, increase performance and enhance overall well-being.
Backed by over seven years of research, the DARWIN Home Wellness Intelligence platform focuses on four main components, all of which simulate the natural outdoor condition:
Air filtration
Water purification
Circadian lighting
Comfort-focused technologies
So What's the Business Model?
In addition to simply being a consultant to high-end clients or those interested in circadian rhythms, there is an actual certification that integrators can earn for wellness.
Similar to how professionals can earn a Leadership in Energy and Environmental Design (LEED) certification from the U.S. Green Building Council, the WELL Building Standard certification from the International WELL Building Institute (IWBI, wellcertified.com) enables dealers to ply that expertise to earn consultation fees by overseeing the construction process for residential and commercial buildings. Moreover, certified integrators can earn inspection fees for projects.
"You have got to start selling differently. We have been selling boxes. We have to start selling experiences. Stop selling stuff," advises Jonathan Law of Real Audio Video in Salt Lake City. "Start selling you. People are coming to you for quality, performance and the hand holding. You are the only difference between what we do and what Amazon and Best Buy do."
Real AV is one integrator investing in the wellness space. The company recently hired Kristi Worful, a WELL Building accredited professional (WELL AP) who has a background in developing corporate-based health and wellness programs. She is in the midst of launching a complete home wellness, along with corporate wellness, programs for Real AV.
WELL is an independently verified, performance-based system for measuring, certifying and monitoring features of buildings that impact human health and well-being. It consists of more than 100 different features in a home or commercial building that are rated to earn the certification. Each WELL feature is designed to address issues that impact health and wellness through design, operations and behavior.
The WELL AP accreditation has three levels: Silver, Gold or Platinum. With the credential, an integrator can signify to the clients, building owners and other building professionals that you have an advanced knowledge and proficiency in building wellness and the principles, practices and applications.
If you enjoyed this article and want to receive more valuable industry content like this, click here to sign up for our digital newsletters!