A consensus survey of 248 leading scientists was recently called to ascertain the current state of circadian lighting research. The reason has been that so far, despite a wealth of research being available related to how blue light pollution can impact circadian health, many manufacturers claim the science is too immature to incorporate into lighting fixtures.
The survey comes following recent research conducted by the Circadian Lighting Research Center that was able to successfully identify what specific wavelengths of blue light impact circadian rhythms.
Lead author Martin Moore-Ede, M.D., Ph.D., director of the Circadian Light Research Center and a former professor at Harvard Medical School, said, "Fewer than 0.5% of lights sold today protect circadian health by altering their blue content across day and night. Many people in the lighting industry claim that circadian science is not sufficiently mature to incorporate into lights. So, we asked the leading scientists who work on circadian rhythms and light whether they agreed."
Other authors on the study include Professor David Blask of the Tulane University School of Medicine, Professor Randy Nelson of West Virginia University and Dr. Anneke Heitmann of the Circadian Light Research Center.
What is Responsible for the Blue Light in LEDs?
Since 2013 it has been common practice to use a blue chip in LEDs. This optimizes the lights' efficacy by increasing the relative percentage of blue content in the white light spectrum. While being critical to helping LEDs vastly outperform other lights in terms of energy consumption, it has also led to most lighting fixtures on the market having a much higher content of blue light.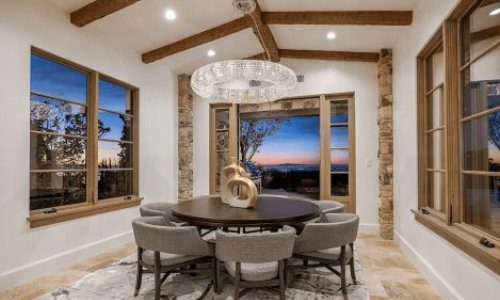 As a custom integrator, lighting is in demand. Effective communication, education and showcasing the value proposition of LED light fixtures in conjunction with integrative control systems are the keys to overcoming challenges and closing sales in this specialized market. Join us as we discuss the future of digital lighting and control with David Warfel from Light Can Help You and Patrick Laidlaw and Mark Moody from AiSPIRE.
Register Now! 
The Methodology Behind the Study
Scientists on PubMed who had published four or more peer-reviewed papers since 2008 on the topic of circadian health and lighting were invited to participate. Respondents, who had a collective 2,697 peer-reviewed publications between them, then completed an online survey with 40 potential consensus statements.
They were asked to assess for each statement whether there was "no evidence," "limited" evidence," "good evidence," or "well established." Consensus was established for 24 of these statements, where more than 2/3 agreed there was "good evidence" or it was "well established."
Consensus: More Standards are Needed Surrounding Blue Light
The study, titled Lights Should Support Circadian Rhythms: Evidence-Based Scientific Consensus, was published online on Research Square, a preprint server, and submitted for peer-reviewed journal publication. As for what topics researchers shared scientific consensus on, it goes as follows:
Proper circadian rhythms are essential to good health.
Repetitive and prolonged exposure to circadian disruption can increase the risk of breast cancer in women, and the risk of obesity, diabetes and sleep disorders across all genders.
Additionally, there was consensus about the role of blue wavelengths in white light, which include:
The scientists also agreed that:
There is now sufficient evidence to support the widespread introduction of circadian lighting.
Light intended for evening use should eliminate as much blue light as possible.
Lighting fixtures high in blue content should carry a warning label "May be harmful if used at night."
Increased lighting efficiency should not come at the cost of circadian disruption.
The entire preprint report can be accessed on ResearchGate for free and also offers a decent chunk of insight into where consensus varies. As of the time of publishing this article, the study itself has yet to be subjected to peer review.
If you enjoyed this article and want to receive more valuable industry content like this, click here to sign up for our digital newsletters!