Following a series of studies started back in 2001, Harvard researchers have finally confirmed the true wavelength of blue light responsible for triggering a circadian response in lighting. For proponents of circadian lighting and human-centric lighting in general this should be big news. While blue light has long been known to cause circadian disruption, the exact wavelengths and timing of the disruption have only been roughly known for some time.
The findings were published in PNAS from Harvard's Brigham and Women's Hospital has set a massive milestone by identifying which color blue can trigger health effects in lighting.
Dr. Martin Moore-Ede, director of the Circadian Light Research Center explains: "Over the past 20 years, exposure to blue-rich light at night, and too little blue-rich light during the day, has been linked to dozens of serious health disorders caused by circadian rhythm disruption, including sleep disorders, depression, obesity, diabetes, cardiovascular disease, and several hormone-sensitive cancers including breast and prostate cancer. But which blue? Royal blue, sky blue, aqua?"
Study Offers New Insight into Circadian Responses to Light
Originally, the first studies conducted on this topic identified as 460 nm 'Royal Blue' as the wavelength responsible. However, during that time, the photobiologists were only studying people in the dark who were given less than 90 minutes of exposure to single-color lights.
Considering this is an inaccurate representation of how people use lights in the real world, a revisit was needed. So, in 2020, the Circadian Light Research Center team conducted a study that viewed people working under normal office lighting. They reported back that the key color that needed to be controlled for healthier lighting was 477 nm 'Sky Blue.'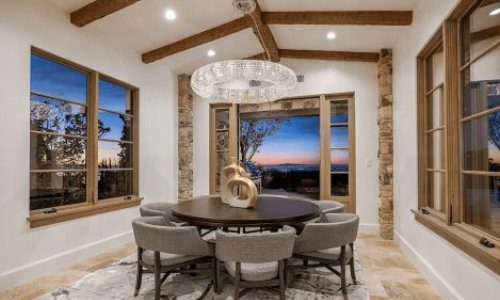 As a custom integrator, lighting is in demand. Effective communication, education and showcasing the value proposition of LED light fixtures in conjunction with integrative control systems are the keys to overcoming challenges and closing sales in this specialized market. Join us as we discuss the future of digital lighting and control with David Warfel from Light Can Help You and Patrick Laidlaw and Mark Moody from AiSPIRE.
Register Now! 
The reason for the difference was found to be that the 460 nm 'Royal Blue' sensitivity only applied to a dark-adapted eye. In normal lighting conditions, however, the blue light most essential to controlling circadian rhythm was that 'Sky Blue,' which sat near the peak sensitivity of the melanopsin circadian photopigment (the structure that signals for the production of sleep hormone) in the eye.
Another test was needed to confirm, however, and now, in 2022, this most recent Harvard study confirmed it was correct. During the first hour of light exposure (such as when you wake up in the morning), 460 nm 'Royal Blue' is the key circadian clock resetting signal. After that, approximately 480 nm 'Sky Blue' is what tells the body to stay awake.
To summarize, this means that the way the body perceives light dynamically changes based on how long the body has been exposed to light. The study was able to ascertain this by studying 99 dark-adapted human volunteers receiving 6.5 hours of monochromatic light exposures instead of the previously studied 90 minutes.
Why Do Reactions to Blue Light Vary?
The study puts forward that the reason for the difference between short versus long light exposures comes down to the cones. These structures, found in the retina, are triggered when people first see light and color (COnes = COlor). That difference in first seeing light only lasts for about an hour, and after that fades, all that remain are the melanopsin-containing cells, which only react to the 'Sky Bue' light.
As such, the study has identified 'Circadian Blue' as the narrow band of blue light between 438 – 493 nm, recommending that these wavelengths be avoided in lights intended for use after sunset while adding that 480 nm should be used during daylight hours to elicit a strong circadian response.
For those interested in looking into the research, a link to the article is here (though it does sit behind a paywall).
If you enjoyed this article and want to receive more valuable industry content like this, click here to sign up for our digital newsletters!