Two of the hottest categories in the custom electronics market are lighting and motorized shades. A large part of these categories' growth is fueled by the wellness benefits these technologies and products deliver to homeowners. Another wellness solution that offers significant benefits to homeowners that integrators can offer is indoor air quality (IAQ) purification solutions, which can range from portable units to larger industrial-grade to whole-house systems.
In 2021 Harvard Medical School released an article, "Easy Ways to Improve Indoor Air Quality," noting many of the issues that cause indoor air quality issues are odorless. The school offers several suggestions to solve these issues that include more frequent house cleaning sessions, changing HVAC system filters more frequently, opening the windows whenever possible, and investing into air purifier solutions — where custom integrators are poised to step in and impress their customers.
An Indoor Air Quality Refresher
The Environmental Protection Agency (EPA) defines the term indoor air quality (IAQ) as: "Refers to the air quality within and around buildings and structures as it relates to the health and comfort of building concepts. Understanding and controlling common pollutants indoors can help reduce your risk of indoor health concerns."
Not surprisingly, there are products and solutions that professional integrators can offer to help their homeowning clients maximize their indoor air quality and consequently, their long-term health.
Arguably the most overlooked solution to IAQ is the use of central vacuum systems. Amy Wesely, strategic accounts sales manager for H-P Products, tells CE Pro that central vacuum systems can serve homeowners as a primary weapon against the negative impact of poor IAQ. H-P's Chameleon retractable hose system and Nuera Air's Semi Integrated Condo Vac were two examples at CEDIA Expo 2022 of how CVAC also stays unobtrusive.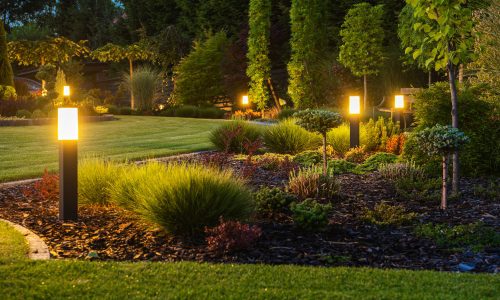 We are thrilled to present a lecture topic that delves into the connection between light and our surroundings, exploring how landscape lighting can transform a space from ordinary to extraordinary. Our keynote speaker, Janet Lennox Moyer, will share her extensive knowledge on the complexities of landscape lighting in design, commissioning, and maintenance and provide participants with the tools to identify good versus bad practices and techniques. Join us for an enlightening session that will unlock the secrets to success in landscape lighting design with one of the industry's most respected experts, Janet Lennox Moyer.
Register Now! 
"People don't realize that central vacuums can be the homeowners' first line of defense in improving their indoor air quality to the standards they want," comments Wesely.
"Consumers believe that they are cleaning when they're vacuuming which most of us, you know that's why we vacuum, as we believe we're cleaning our homes but in reality, vacuuming with a portable vacuum cleaner is actually polluting the indoor air quality of your home. Even if you have an air purifier in your home or an air exchanger, you're still being exposed to those particles, and dust and debris that are coming out of that vacuum. For a portable vacuum to work effectively, the air that goes into it also has to exit it, and with a portable vacuum that air is going through your bag or containment system and returning those microscopic dust and germs back into your home."
A number of the large consumer electronics brands offer products in the category, including LG, Dyson, iRobot, Bissell, and Carrier. Other products from smaller brands include components from Delos with its Intellipure line of products and Aprilaire.
How Can Integrators Help?
Currently most of the consumer education done with the public has been through the retail channel and brands such as LG, which markets products such as its PuriCare series of air purifiers. LG offers several models within the line that provide portability and features such as HEPA (high efficiency particulate air) filters. The company states that using these products homeowners can minimize pollutants in their home that include pollen, dust, dirt, dander, smoke and other irritants.
LG's products, along with the growing list of products in the air purifier category, deliver improved indoor air quality in a room or in entire house. LG notes that its line of Indoor Air Quality products removes up to 90% of airborne allergens and up to 97% of small airborne particles.
Another major IAQ product manufacturer is the Massachusetts-based company iRobot, whose $1.7 billion acquisition by Amazon last August presents some intriguing potential for automated, voice-controlled IAQ and vacuum device integration.
"Over many years, the iRobot team has proven its ability to reinvent how people clean with products that are incredibly practical and inventive — from cleaning when and where customers want while avoiding common obstacles in the home, to automatically emptying the collection bin. Customers love iRobot products — and I'm excited to work with the iRobot team to invent in ways that make customers' lives easier and more enjoyable," Dave Limp, SVP of Amazon Devices, said at the time.
Focusing on iRobot's Aeris aair 3-in-1 Pro Air Purifier, this product is a tall vertical in-room solution that's available in a choice of three finishes. According to the company, the $999 unit purifies up to 1,000 square feet using a pre-filter, a carbon filter and a HEPA H13 filter that together is said to remove up to 99.98% of pollutants down to 0.1 microns.
Moreover, the iRobot product not only purifies in-room environments from smoke, dander, dust and dirt, the company claims it also purifies the air against airborne viruses, including COVID-19.
Widened Support for Whole-House Systems
Addressing whole-house indoor air quality applications, some of the most well-known manufacturers include Carrier, Aprilaire and Broan-NuTone, while smaller solutions from niche providers like RePure and Intellipure are also available. These companies offer a wide range of products that can be installed by authorized dealers to meet any number of homeowner environmental concerns.
Broan-NuTone's Overture is a fully automated wholehome fresh air system that works to eliminate pollutants and replenish with fresh air. Just recently, the PureTech Alliance, a national rep organization focused on the health and wellness space, announced it would be supporting the Overture system for dealers.
Released in 2021, the Overture IAQ system can be installed in new construction environments and in existing homes.
"We are excited to announce our partnership with health and wellness leader PureTech Alliance as we expand our footprint in the CI channel," says Edwin Bender, GM innovation segment & VP marketing for Broan-NuTone. "Our Overture fresh air system's innovative technology gave us the perfect opportunity to join forces with Pure-Tech Alliance." He adds it is the company's continuing mission to improve indoor air quality.
Whole-home air purifiers can also extend the life of customers' HVAC system by reducing the amount of dust moving through the system, notes Aprilaire in a blog.
"A cleaner HVAC system offers greater long-term efficiency, so be sure to maintain its upkeep throughout the year," the company adds. "These air purifiers are also, typically, hidden within your HVAC system and make little noise. They can even be programmed through your home's thermostat, making it nearly a set-and-forget solution."
This is part of CE Pro's 'Technologies to Watch' series. To read more about the technologies experts expect will shape the custom integration industry, click here.
If you enjoyed this article and want to receive more valuable industry content like this, click here to sign up for our digital newsletters!